Anyone who is an actor knows this all too well: it can often happen on set that you have to overcome limitations that you don't always want to overcome. There are those who find themselves in conditions that are too extreme or even dangerous for their lives, those who are forced to strip in front of the camera for a sexual role, or those who, contrary to themselves, must agree to share a screen with some particularly unwanted colleague. And then there's the emblem of what actors are often reluctant to do: filming an intimate scene, like kissing, with someone they'd rather not kiss. But there are often those who simply decide to say no. And speaking only of close contacts between stars, it's not uncommon for directors to find themselves dealing with actors who have had some trouble getting their lips too close to those of other actors. Nothing particularly strange, one might say. But what made the episodes in our gallery today unusual was not so much the rejection of the act itself, but the reluctance to kiss someone in particular for a variety of reasons. In some cases, for example, in Cate Blanchett AND Brad Pittgood old envy is involved, and in others, citing for example Jennifer Lawrence AND Liam Hemsworth, the problem was a particularly disgusting habit of the Hunger Games actress. Then there is the case Denzel Washingtonwho didn't want to kiss Julia Roberts on an ideological issue, and Reese Witherspoonsick of Robert Pattison. Find out all their reasons in our gallery today: 10 actors their co-stars refused to kiss on set.
Brad Pitt didn't want to kiss Cate Blanchett
It looks like Brad Pitt didn't want to kiss Cate Blanchett on the set of The Curious Case of Benjamin Button. According to the most "evil" star, he did not want to worsen the situation in his relationship with Angelina Jolie, at that time already his partner, and make her jealous. It seems that director David Fincher, already known for his manic perfectionism and numerous takes, took some time to convince him…
Lindsay Lohan didn't want to kiss Charlie Sheen
Certainly not the flawless and healthy lifestyle of Charlie Sheen, apparently, did not reassure Lindsay Lohan, so much so that the actress hinted to the producers before filming that she would never kiss him. The two shared the set of the fifth chapter of the Scary Movie horror saga, and the scripted kisses were three…
Reese Witherspoon didn't want to kiss Robert Pattinson
Apparently, Robert Pattinson did not look very good on the set of the Water for Elephants melodrama. So Reese Witherspoon had a good reason for not wanting to kiss him: "Rob had the worst case of a cold I've ever seen. All he did was sneezing and blowing his nose. I'm talking about green, infected and nasty things … ".
Liam Hemsworth didn't want to kiss Jennifer Lawrence
"She is one of my best friends and I love her very much, but before the kissing scenes, she did it on purpose to eat garlic or canned tuna. She came up to me and said she ate disgusting things without brushing her teeth," Liam Hemsworth said of Jennifer Lawrence and the kiss they exchanged during the Hunger Games…
Ryan Gosling and Rachel McAdams didn't want to kiss
"But how could they not be together in real life?", you ask. Yes, but during the movie they really hated each other! She complained all the time about the presence of the actor on the set, and he could not stand her to the point that he asked the director to replace her with another translator, not to mention filming kissing scenes with her. But you know, hatred often hides something else…
Sean Young and Harrison Ford didn't want to kiss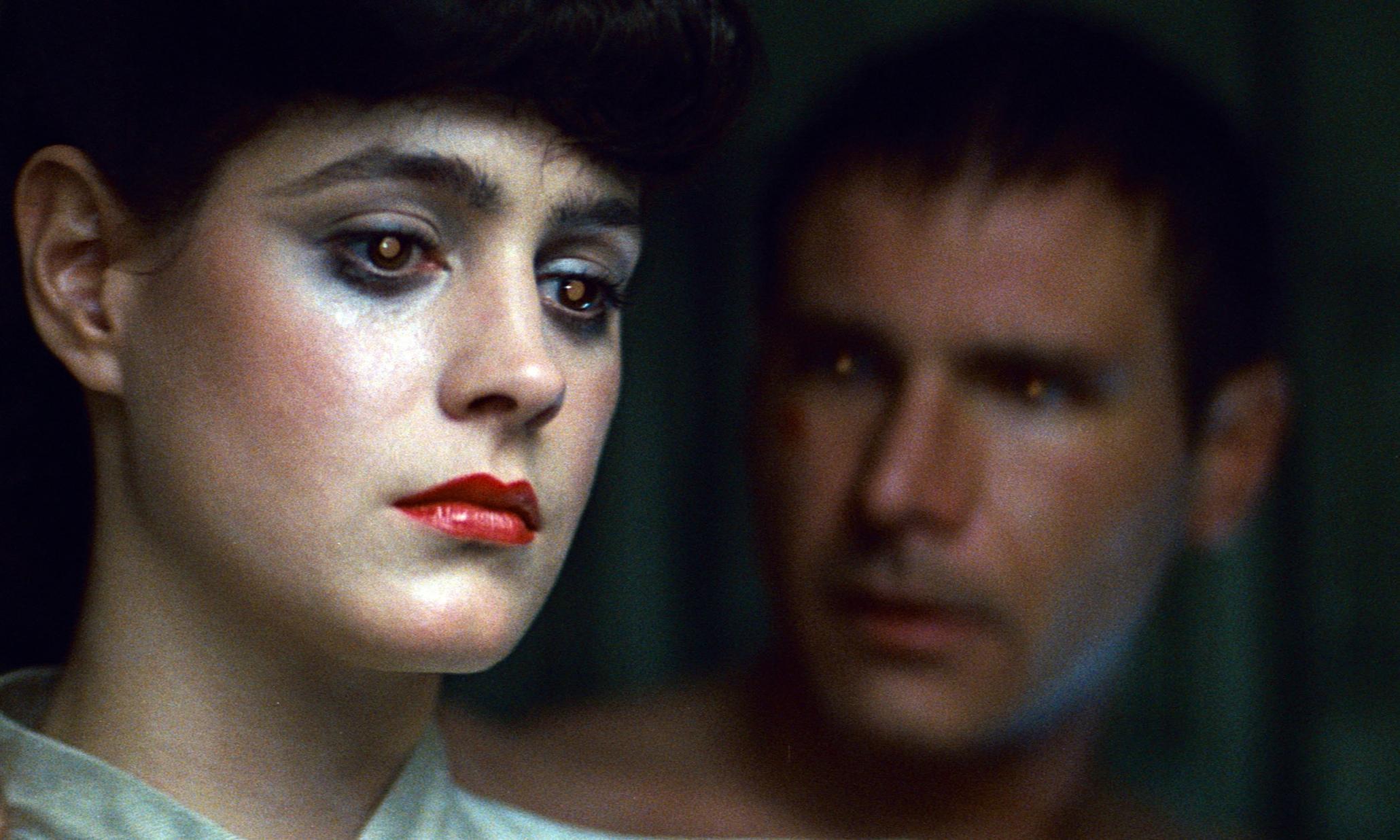 From the beautiful and passionate couple created by Sean Young and Harrison Ford in Blade Runner, it seems that there was very little in reality. Indeed, it seems that the two hated each other and did not even want to get close, despite the planned intimate scenes. In this case, it seems like the fault lies solely with the female protagonist, Sean Young, who, according to his co-stars, doesn't have a particularly easy temper, especially on set. And we have to trust him, as Bill Murray, Kevin Costner and James Woods also complained about his behavior!
Julia Roberts didn't want to kiss Nick Nolte
Sometimes you may refuse to kiss a colleague because you just can't stand it. Julia Roberts described her Very Special co-star Nick Nolte as "a disgusting creature who seems to go out of his way to be repulsive". Julia would have liked to avoid kissing on set for this exact reason, but in the end the kissing script had to do it.
Thandie Newton didn't want to kiss Gerard Butler
Thandie Newton starred in Guy Ritchie's "Rock and Roll" with Gerard Butler. In the film, she plays Stella, the lover of the protagonist Mr. One-Two, who had Butler's face but refused to kiss him because Butler had a severe throat infection that day during filming. The director eventually complied with the actress's request, and the scene was rehashed, strictly without a kiss. However, as can be seen from the footage, the actors jokingly reconciled at the film's premiere in Los Angeles in October 2008.
Will Smith didn't want to kiss Anthony Michael Hall
Six Degrees of Separation is Will Smith's first drama since the success of The Fresh Prince of Bel-Air. In the 1993 film, Smith played a young gay man trying to fall in love with Sidney Poitier's son and had to kiss actor Anthony Michael Hall. Director Fred Shepisi was furious at Smith's refusal. Years later, the actor said that he regretted the decision then made, which led to the filming of the sequence with an apparently fake kiss and a cut in the middle: "At the time, I was immature and emotionally unstable to accept the artistic commitment required by that moment in the film."
Denzel Washington didn't want to kiss Julia Roberts
On the set of The Case of the Pelicans, Denzel Washington refused to film the scene in which he was supposed to kiss Julia Roberts. The actor did not want to kiss a white woman because he claimed that black beauty was never adequately eroticized by the cinematic imagination, unlike Caucasian women.
---
If you liked the gallery "10 Actors Their Co-Stars Refused to Kiss on Set", then read also:
© PLAYBACK PROTECTED