The result of a night of revelry or a deep sleep, unkempt hair has that je ne sais quoi of rebellion and light-heartedness that fascinates the stars and all of us! Here's how to get bed hair the right way, which products to use and the different ways to show off a rebellious but always chic and trendy mane…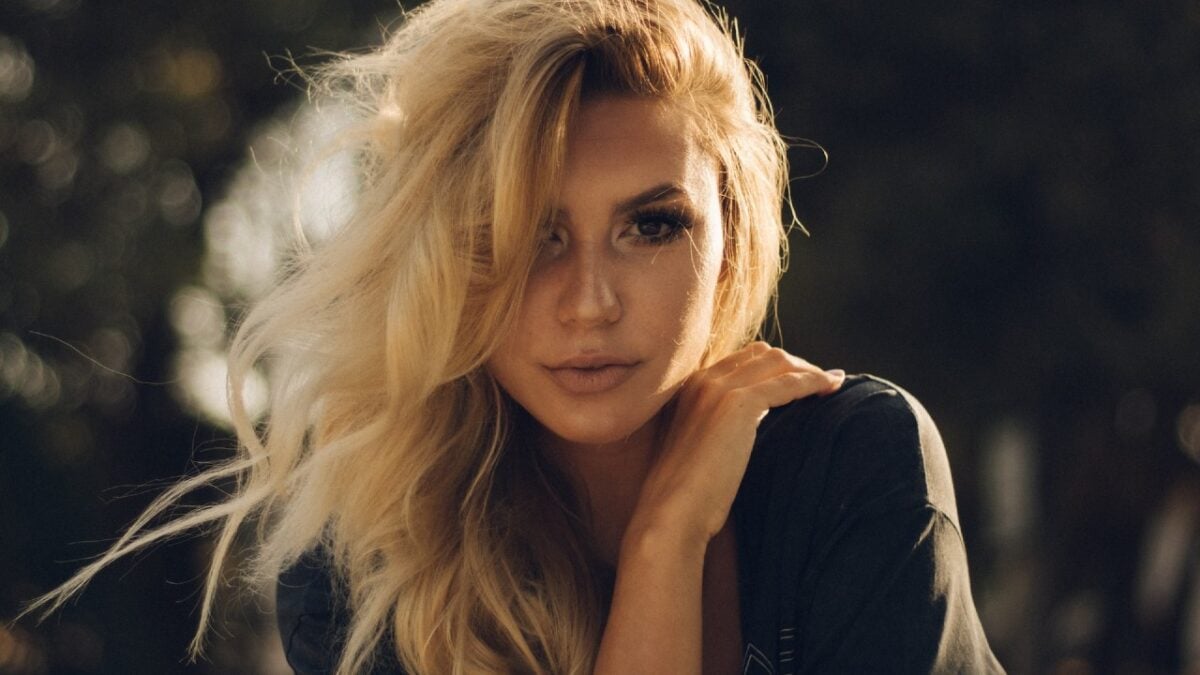 It seems that the obsession with perfectly tidy and combed hair is now over: the latest hair trend is precisely that of showing off deliberately unkempt and tousled hair, as if you had just woken up. The trend, in fact, is called its own bedhead hair, literally "headboard hair" and really drives everyone crazy: from Gigi Hadid to Jenna Ortega, up to the Kardashian sisters. In short, the hair and, I would add, even the lazy girls claim their right to rest! Here's how to get the bed hair in the right way, which products to use and the different ways to show off a rebellious but always chic and fashionable hair…
What are Bedhead Hair: matted hair yes, but not scruffy
Tousled yes but you can not say that they are scruffy! The hair trend of the moment proposes unkempt hair, but always with style. Whether it's a short or long look, a feminine or masculine cut, there is only one rule: dare with uncombed hair as if you had just gotten out of bed. From this derives the name of this trend: i bedhead hair they must therefore replicate the effect of "headboard hair". Medium and long hair will be voluminous, short ones artfully disheveled. All looks will have an effect messy chic that moves away from neat and perfect folds and perfectly combed and fixed hair with gels and waxes. The female hair will be characterized by very natural, unstructured and undefined waves, which recall the beach waves summer, while for men the rebel locks will be the protagonists that will make the look disheveled and rebellious.
How to have the disheveled look that we like so much
If we want to let everyone know that we are perfect even when we wake up, then it is necessary to know the secrets to Bedhead hair perfect! To define the hairstyle is certainly the minimum effort that requires its preparation, proving to be the perfect chic solution for those who are so lazy. An excellent solution to lengthen the time between one wash and another, therefore definitely helpful in the winter months and for those with fragile hair, this type of hairstyle presents a texture with an undone and airy look: the secret, in most cases, is to follow your natural texture of the hair, regardless of hair type. Creating the look is simple but some small tricks are necessary: ​​once you get out of bed, you brush your hair quickly and, with the help of your hands, apply a product that gives texture and softness. Salt sprays or even dry shampoo are fine if your hair is not very clean.
READ ALSO: How to wash your hair correctly: 5 frequent mistakes to avoid!
The right hair for this "hairstyle"
This hair look it's perfect for those who already have hair with natural waves or curls and it is especially indicated for those with fine hair since this "bed" hairstyle will serve to give it the volume and texture they need. If, however, you have straight hair but you want at all costs to try i bedhead hair , you can resort to the use of classic styling tools, such as an iron or a straightener, to create waves which you will then comb and open when they are still warm, in order to create a natural and casual chic effect. Finally, if you have natural hair curly or frizzy, first use a styling spray or a spray conditioner to detangle and eliminate frizz and then the natural texture of your hair will do the rest. The ideal cut to create this type of styling? Whether long or short, a layered cut is preferable, in order to give movement to the hair.
Pure avant-garde or a returning trend?
Self TikTok taught us something, is that trends come back cyclically and Bedhead Hair I'm certainly not an exception. In fact, the tousled look takes us back to the 2000s: the years of posters attached to the wall and Tumblr, in which girls showed themselves in all their glory with hair grungy and scruffy. Flag bearer of this trend, iconic it girls of the caliber of Kate Moss, Sienna Miller and Alexa Chung. Therefore, nothing new and transcendental, the bed hairdo he knocks on our door again but does so with a new awareness regarding the care and well-being of the hair. Today, in fact, this styling requires a certain creative effort, albeit simple, and the use of styling refresh productsto choose according to your hair type.
READ ALSO: Everything (re)comes back: 5 Vintage Hair-Styling back on the crest of the wave!