Problems of Stake, cryptocurrency betting platforms
Several on-chain analysts have revealed how the famous cryptocurrency betting platform over the past few hours rates exposed serious feat for his safety.
Talk about losing funds in two separate rounds 15.7 million dollars divided into 6 thousand ETH and 5.9 million dollars in stablecoins, plus another 25.6 million dollars were distributed to various wallets on BNB Chain and Polygon at a later date (as documented ZachXBT).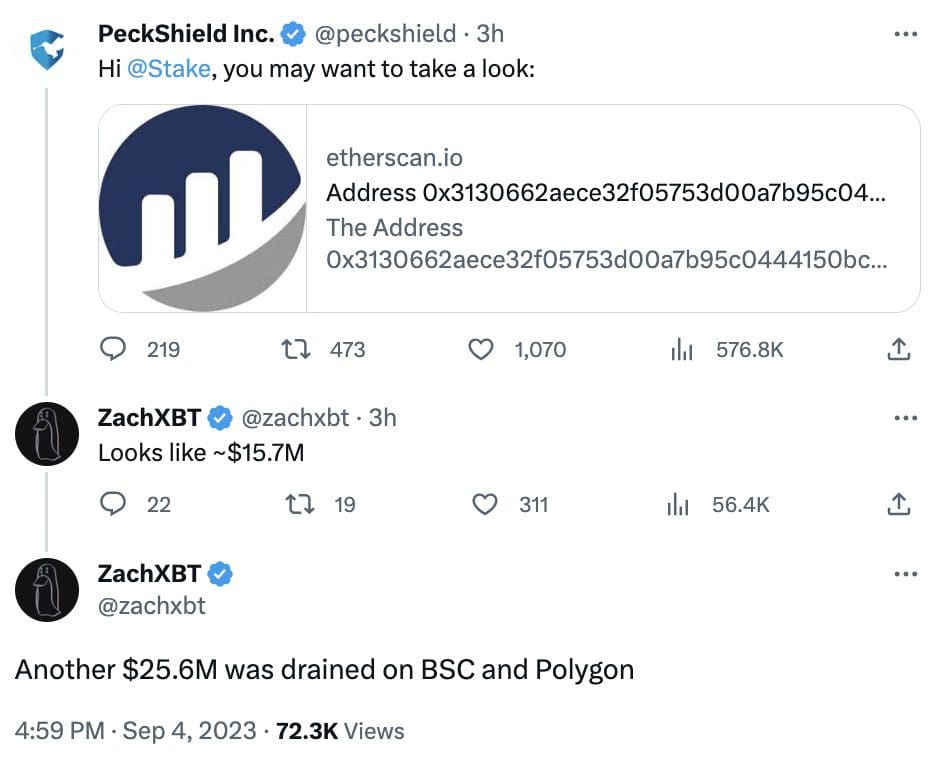 Therefore, there are many in the community who suspect a platform security issue that could also affect customer wallets.
Taylor MonahanFor example, MetaMask's lead product manager and security expert noted the "methodology" of Twitter hackers also identifying suspicious addresses.
A "cryptocurrency" gambling company, known primarily for its cooperation with show business figures (primarily the singer Drakewith a $100 million partnership in 2022) has not yet responded to the substance of the reports and has limited the response to a tweet in which ensures that clients do not risk losing funds.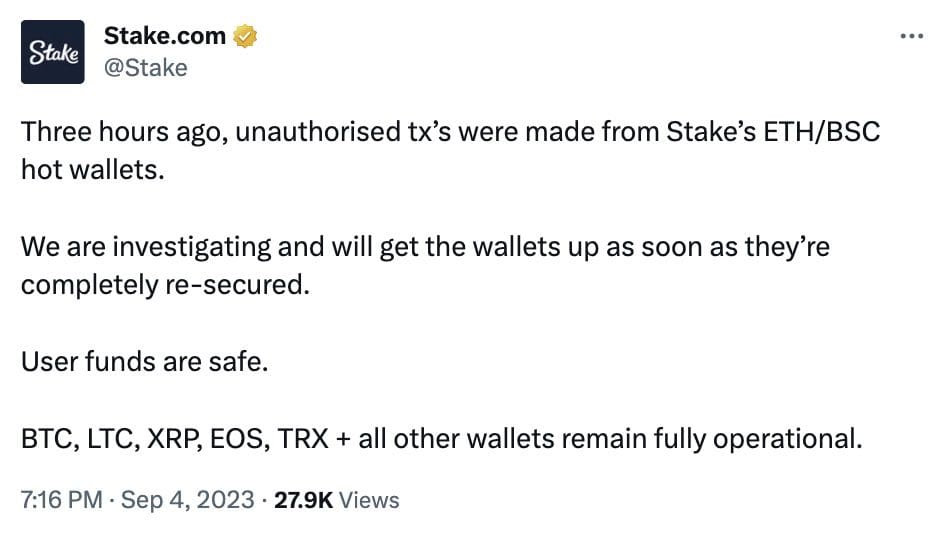 Follow us on our YouTube and Telegram channels for many more updates, guides and ideas to keep you up to date!