Denim is a real craze, very widespread even among VIPs! Here are 5 looks that can be copied at all costs…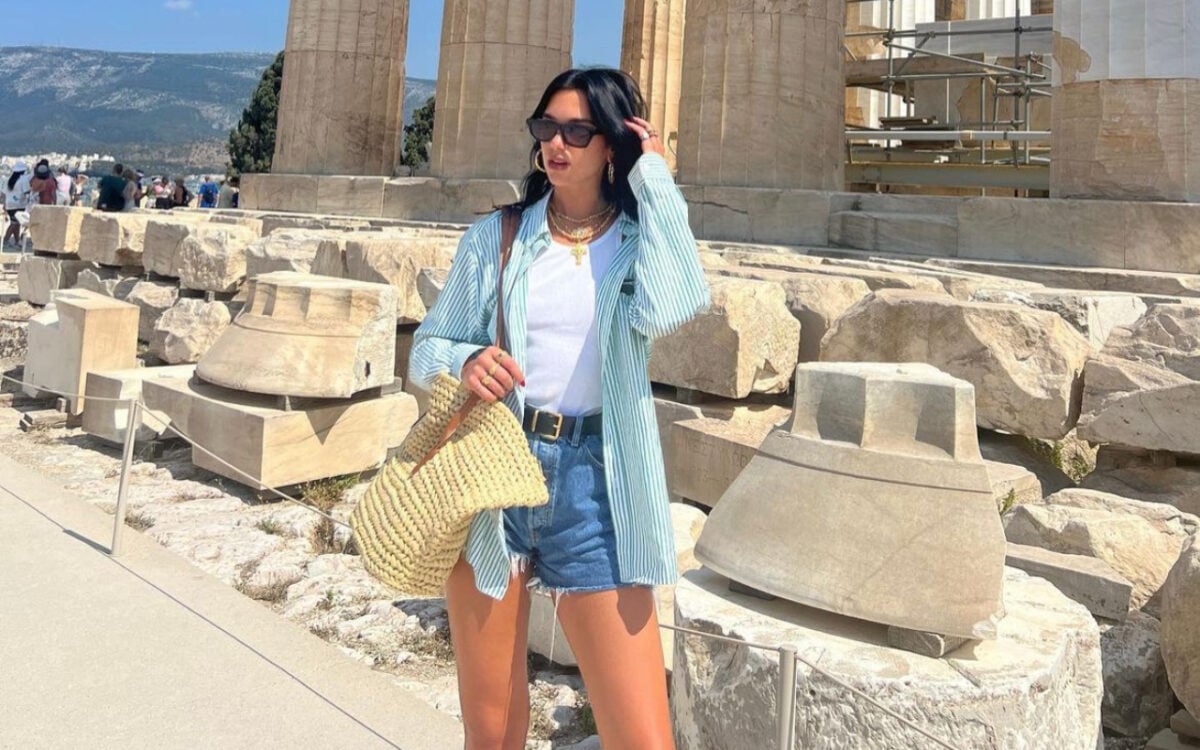 There are those who prefer to wear dressy clothes and there are those who prefer a completely sporty style… however, there is only one thing that unites these two categories: denim! The passion for denim is one essential quality that unites all VIPs. In fact, it doesn't matter that their tastes differ of course because When it comes to apparels made out of denim, no one is left out! Between jeans, shorts, oversized shirts and tops, all the stars are busy recreating cutting-edge looks, to be copied exactly day after day.
5 denim looks mimicking the stars
So if you are looking for ideas or inspiration to change your appearance, you just have to scroll through the article and see for yourself how the most famous faces of the moment have decided to recreate Costumes based on denim clothing! Let's get to the bottom of the matter to know more…
A simple yet super trendy outfit, perfect for Dua Lipa
One of the staunchest proponents of the denim style is Dua Lipa, one of those women who boasts of an explosive and edgy style that is simple and minimal! And I would say that this image is solid proof of what I just said. In fact, the beautiful singer decided to surprise her fans by wearing a very basic look, Definitely easy to reproduce but extremely interesting nonetheless: The combo shorts, shirt and T-shirt is an anthem of glamour! Be that as it may, the shorts are particularly high-waisted or the green and white striped shirt is a hint of color but this outfit is really trendy. However, accessories play an essential role: super catchy necklaces are the absolute protagonists!
Read also: Sunglasses, 6 brands and models most loved by stars
Hailey Bieber loves a look with a very sexy character
Instead of second, we find this look sporty Hailey Bieber, a sure source of envious looks! As you can see, the wife of the famous singer Justin Bieber has chosen an essential but really glamorous outfit, made by a pair of loafers with white socks. For her, a black bandeau top, slightly oversized fringed shorts and a belt at the waist to outline the silhouette! Now tell me, isn't this look adorable?
An awesome outfit proposed by Chiara Ferragni, for a certain shot
Claire Ferragni instead, She decided to combine her favorite jeans in a sophisticated way, although not particularly extraordinary! What is really fundamental is not the look based on the combination of a pair of soft jeans and a crop top, but the way in which she has chosen a pair of black flip flops – casual and informal – with a halter neckline top, Perfect to wear on some occasions. So it really is these two very different elements that have given life to an absolutely sensational outfit! What do you think?
T-shirt and jeans, a great classic worn by Taylor Swift
and then there's Taylor Swift, forever and ever the epitome of simplicity More sophistication! The talented singer posted a shot on her Instagram where she is lying on a green lawn, wearing cuffed jeans and a striped T-shirt on end. Of course, sandals on the feet!
Read also: These 5 bags featured in And Just Like That are true style icons!
An adorable look by Valentina Ferragni to turn heads in seconds
To conclude on a high note, here is one of the looks worn by Valentina Ferragni during her trip to Paris! The sister of influencer Chiara Ferragni has opted for a pair of orange flared jeans and a ribbed top. The plunging neckline of the top and its cropped length offset the long sleeves, for a balanced end result, perfect for cool summer evenings! The fuchsia décolleté gives a nice twist to the look.