Entertainment
8 apps where you can watch movies and series for free (and with a good catalog!) – Cinema news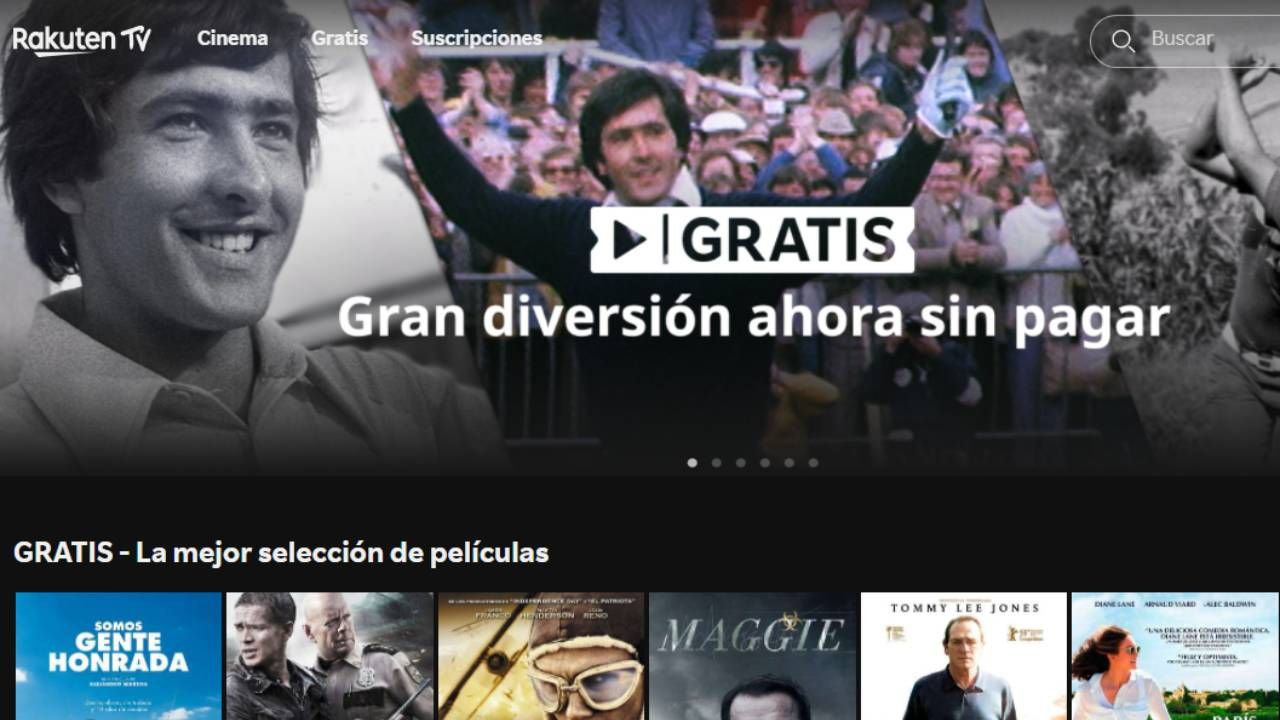 You don't need a paid account to enjoy good productions. Numerous entertainment offers are at your fingertips.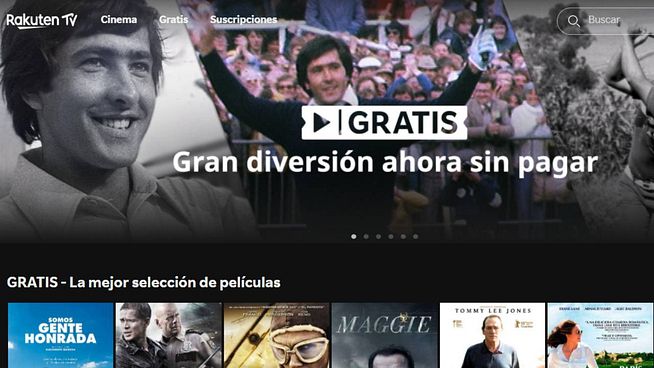 We all know the giants of 'streaming', those companies that strive to take care of their catalog and create original content that attracts new subscribers. Netflix, HBO, Amazon, Filmin, Disney + … The war between them is declared while the spectators enjoy an increase in the quality of audiovisual proposals and competitive conditions. That which we take with us.
However, many times we forget that there is a lot of free content out there waiting to be enjoyed. And we talk about ways to see it in a 100% legal way, without hacking in between. One of the most prominent platforms is RTVE Play. Spain's state-run public broadcaster has gotten the hang of it and, to this day, it has a most desirable app, loaded with recommended movies and series that is updated daily.
Applications such as Pluto TV, iQIYI or Rakuten are added to the list, each with its advantages and disadvantages. If you want to take a look, here we collect the best apps to watch movies and series for free.
Pluto TV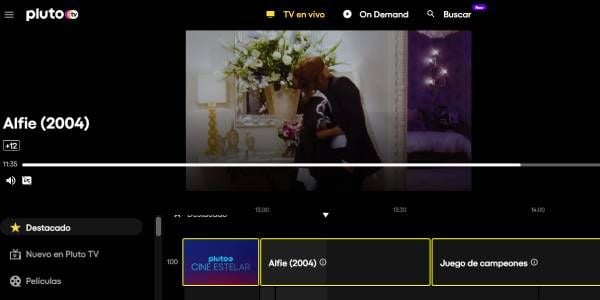 If you can't get enough of traditional television programming, Pluto TV offers you dozens of new channels divided into categories such as Comedy, Entertainment, Lifestyle or Kids. It is not a 'streaming' platform, but you will have to connect and enjoy what you have programmed at that time.
Most of what they offer are 'reality shows', but watch out for their 'series' and 'movies' sections. In the first of them you will find a channel of BBC Drama, which houses the historical adaptations and period fictions with the quality seal of the production company. Another interesting one is Doctor who, which relentlessly broadcasts the famous science fiction series. As for the movies, the titles are not that relevant, but You can always connect to channel 100 -Star Movie- and see what movie they are showing at that moment. Surely more than once you are pleasantly surprised.
If what there is does not convince you, visit its 'On demand' section, where you will have content that is à la carte. You can see it in its web version, but one of the advantages of the application is that you can send the content to devices such as Chromecast in a much easier way. In addition, you have it at hand whenever you do not want to start the computer.
iQIYI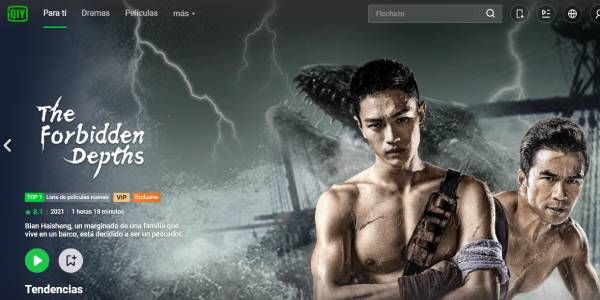 The Battle at Lake Changjin, The wandering Earth, Hola Mama… All of them are movies that have grossed more than 800 million dollars – above Fast and furious 9– and they have hardly been heard of. Why? Because they are Chinese productions whose enormous success has been local. The Chinese audiovisual industry has incredible strength. And if not that they tell the fans of those Asian dramas, which have more and more space on streaming platforms. The iQIYI application is a sample of this.
Formerly known as Qiyi, it is a video platform launched in 2010 and is currently one of the largest in the world with almost 6,000 million hours of viewing. All are just a click away, without the need to register and, much less, to pay for a subscription. And with Spanish subtitles, in case you were wondering.
Tivify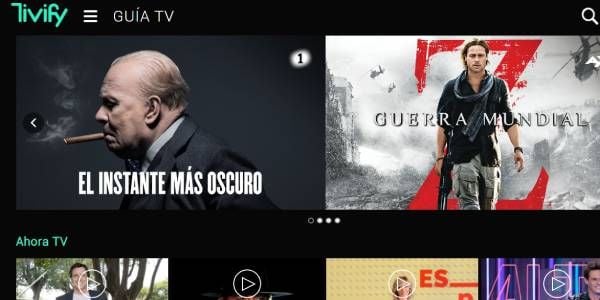 Tivify is another of the applications that offers a long list of movies for free and the occasional series. In this case, its greatest value is in the film catalog, because if we want television successes, we are going to have to settle only for TVE series that are already available in their own app. Therefore, an aspect to improve on the platform.
Still, it is not a bad option if you don't have other streaming platforms. After registering – it is one of the few that asks for an account – you can access the movies that have recently been broadcast on television. The good thing is that, if one interests you, you don't have to worry about writing down the day and time to see it or search for it later between applications, simply enter Tivify and hit 'play'. The bad thing is that the search engine gives many failures and that you have very few days to see the tape, since its license immediately expires and it falls from the catalog.
Eye! Any title with the green icon indicates that it belongs to a higher plan, so you do not have access to it for free.
RakutenTV and Rakuten Viki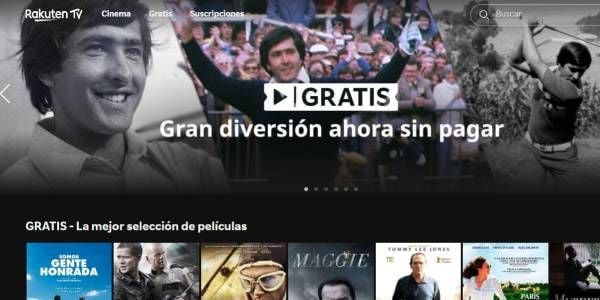 RakutenTV is a veteran application. It comes from Japan, where it is the most popular online store, but in our country it has become popular as a good tool for watching premiere movies and series. What not everyone knows is that it also offers part of its catalog for free.
Once you enter the application, you must go to the 'Free' section that you will find at the bottom. There you can choose without fear of finding a 'rent payment' or 'purchase notice. You will not find a tape fresh from the oven, but you will find recommended titles such as Maggie, with Arnold Schwarzenegger, or Paris can wait, a highly recommended romantic film starring Diane Lane.
Rakuten has thought of all its users and also has Rakuten Viki for Asian lovers. The application has a large number of doramas, kdramas and all kinds of productions from that set of countries.
RTVE Play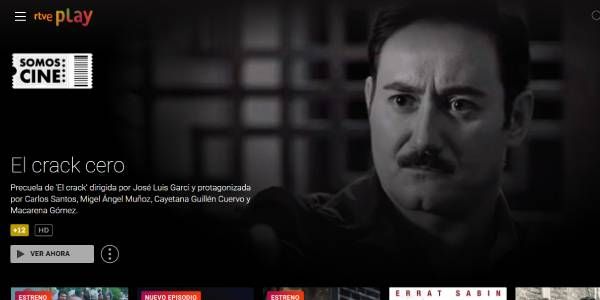 Formerly known as RTVE a la carte, RTVE Play is the application where you can enjoy a wide range of the contents of Radio Televisión Española. Once you download it, you must fill out a simple form with your name, age and country of residence, and create an account with username and password. Next, you receive an email with a code that you must insert to complete the registration, and voilà you can now access the entire catalog.
The application is structured in a very similar way to streaming services, and divides its contents into different sections. Something that makes it easier for the user to find the content that they most want to see. Among them, stand out that of 'Series to hook you', where you can find some of his best-known fictions such as Tell me how it happened, Merlí, Love in scrambled time and Serve and protect, among others. And the one of 'New in cinema', a space where you can access successful film titles, both on the national and international scene. The darkest moment, Anacleto, secret agent, Champions and The library are some of the most prominent.
RTVE Play also makes available to users a selection of documentaries and films for the smallest of the house, and of course, its catalog of entertainment programs, from Masterchef to To know and to win.
VIX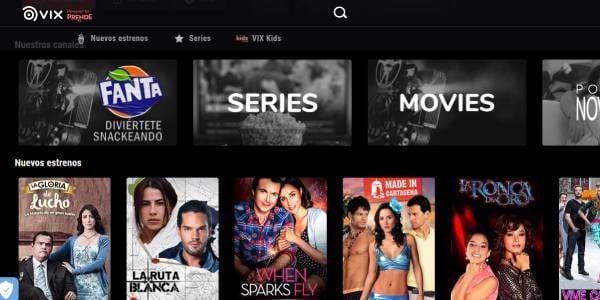 Another one of the applications that you cannot miss on your mobile device, tablet or television is VIX, a powerful streaming service, totally free, with more than 20 thousand hours of audiovisual content. If you need to register, you can access its catalog perfectly structured in different categories, from less to more specific, thus facilitating the search for the user.
At the top of the application, you can see a carousel with three of its featured content, and immediately below the heading 'Our channels', where its wide offer is classified into Series, Movies, Kids and family, and Travels, among others.
Its offer includes Spanish-speaking productions, including a wide variety of soap operas, divided by nationality. But there is also room for English-speaking titles, like the Haven series.
Boing App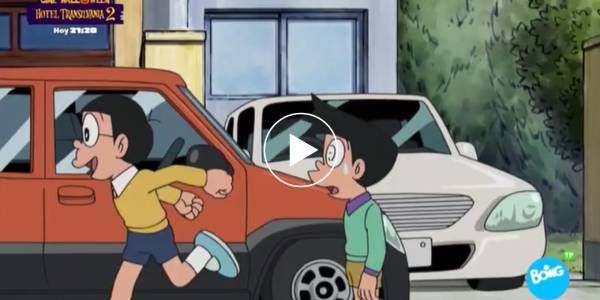 Designed for the little ones in the house, Boing App It is the perfect place to enjoy all the series that the channel broadcasts in the open. Without registration, you can access more than 30 different programs, including some of the fictions with the most followers among children, such as Los Thundermans, Pokémon: Master Journeys, Doraemon and Looney Tunes Cartoons.
In addition, the Boing App will become the favorite place for the little ones, when they discover its Games section. It includes several fun minigames related to their series, which can be accessed after a few seconds of commercials.
Microchannels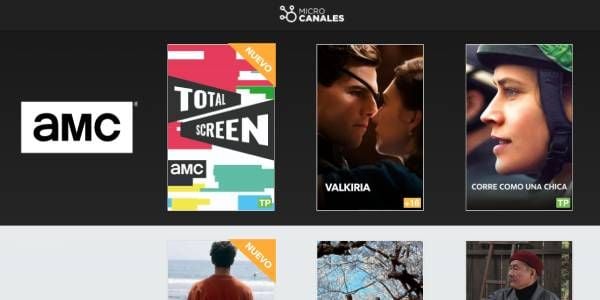 We close this selection of applications to watch series and movies for free with the App Microchannels, the AMC Networks service, where you can find a wide selection of some of their best content. Some content that the production company offers through its payment channels, in different operators such as Movistar + and Vodafone.
Now also available in a web version, the application is structured in a clear and simple way, as it is divided into its different thematic channels: AMC, Sundance TV, Hollywood Channel, We Are, History, Odyssey, Dark, Panda Channel and XTRM, among others. In each of them, it makes three of its most outstanding content available to users, which you can see at the moment or download to watch later, and offline.
If you want to be up to date and receive the premieres in your mail, sign up for our Newsletter