World
92 killed in Sierra Leone by truck explosion | He was carrying fuel and crashed at a service station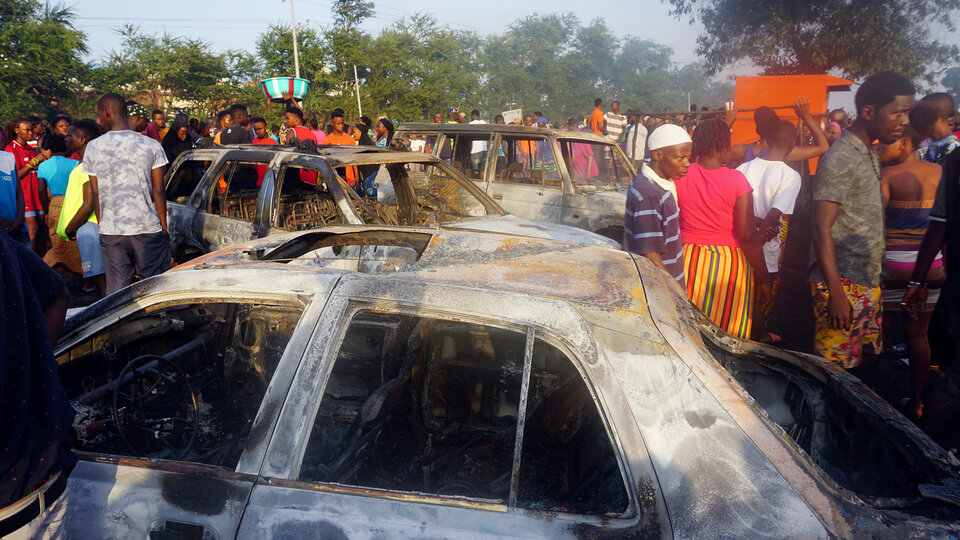 At least 92 people died when a tanker carrying fuel exploded in Sierra Leone. The incident occurred when he was hit by another vehicle at a service station in Freetown, the capital of the African country.
"We have a report that certifies 92 dead," said the vice president of Sierra Leone, Mohamed Juledh Jalloh, during a tour of the explosion site. Shortly before, the Red Cross and hospital sources had reported that there were 80 deaths.
A nurse at the hospital where the victims were taken said he saw many men, women and children with "serious injuries". For their part, the witnesses indicated that the tanker exploded at a service station after having suffered an accident, and that the fire spread through the area.
Several charred bodies were found inside cars and on nearby streets. Most of the victims are street vendors and motorcyclists who were trapped in the flames while trying to recover the fuel that was spilled after the accident with drums, according to witnesses.
The accident happened around 20 on Friday (Friday 17th in Argentina) when the tanker wanted to refuel inside the service station. "Suddenly a trailer hit the tanker and it exploded"said a witness to the explosion.
The vice president affirmed that there are 88 people with very serious burns, admitted to intensive care units in a Freetown hospital. In a message posted on the social network Twitter, the President of Sierra Leone, Julius Maada BioHe expressed being deeply "moved by this tragic fire and the horrible loss of human life."
"I want to send my solidarity to the families who have lost loved ones"He said and guaranteed that the Government "will do everything possible to support" the relatives of the victims.
Meanwhile, the Mayor of Freetown, Yvonne Aki-Sawyerr, regretted not being able to go to the place because she was on a work trip abroad and admitted that the images he had seen of the accident were "heartbreaking".