Business
A Brazilian app has arrived in the country to invest from 1 dollar in the US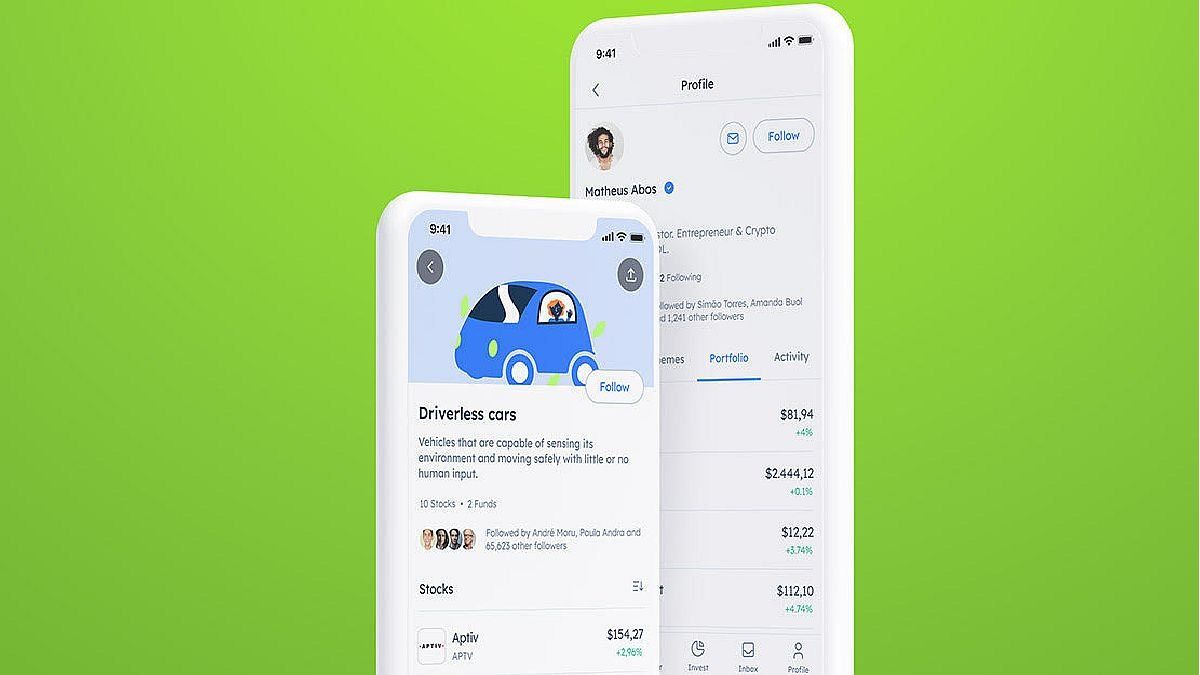 With the values ​​of freedom and inclusion as guides, Sprout aims to democratize the investment sector, so that more people can access financial education, in the first instance, and then be able to enter the US market through stocks (a variety of more than 4,000), funds and ETFs. The most surprising thing is that this app is not designed for great fortunes, because with only $ 1 you can start investing.
For this to be possible, it is not only necessary to have the technological platform, but it is imperative to have a community that circulates true information, that shares secrets and that eliminates the doubts of those who are just starting out. Because, Sprout is also a social network where you can exchange ideas about investments, connect with profiles of interest and interact with specific groups.. All of this is complemented by experts from the company's staff who share relevant news about the financial market in the United States on a daily basis.
All these elements made this startup attractive to receive the aforementioned capitalization that came from the hand of the accelerator Y Combinator and by the companies Public.com and Sound Ventures, Liquid2, Geometry Ventures, HOF Capital, Quiet Ventures, First Check Ventures, Investo, and The Marathon Lab.
The startup also received resources from Oliver Jung, famous for supporting companies such as Uber, Nubank, Brex and WeWork; Ricardo Weder of retailtech Justo; Brian Requarth, from the Viva Real site; Zach simsby edtech CodeAcademy; Parker treacy, from the logistics startup Cobli; and Vinicius Correa, Manoela Mitchell and Thiago Torres, founders of the healthtech Pipo Saúde.
Revolutionize opportunities
Since the birth of Sprout, its founders, Ruben Guerrero, who has more than 15 years of experience in banks and fintechs such as Goldman Sachs, E * Trade Financial and Xerpa, and Tyler richie, Nubank's first data scientist and who also worked at fintech TenX in Singapore, they set out to open up the United States financial market to more people, focusing especially on Latin Americans.
Why did you think of this region? It is that in Latin America most of the population is not banked, and that is already the first obstacle to access financing, and even less to think about transforming from savers to investors. However, with Sprout this false belief fades and real opportunities arise. You don't have to be rich to investsays Guerrero, who in turn is CEO of the company and currently resides in Brazil.
Thus, the objective of both entrepreneurs was always to facilitate access and disseminate knowledge about investments throughout Latin America. The company's actions aim to eliminate the two main obstacles when it comes to investing: access and ignorance.
In addition to being able to start small, the client will have financial education content available on the platform and will be able to exchange experiences with other users from across the continent. This allows each user to follow the behavior of the others and share ideas about where to invest and where not to invest. The wiser the investor, the more he earns in return, and the market becomes more mature, adds Guerrero.