World
A man confessed that his penis shrunk 4 centimeters after having Covid-19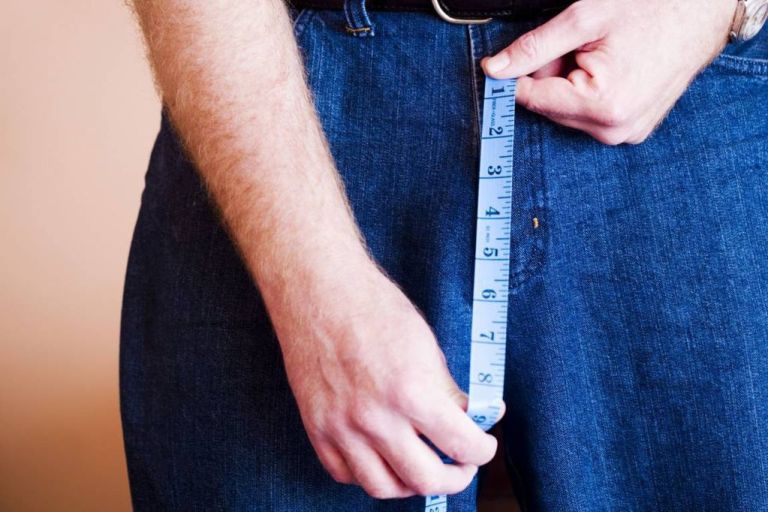 The patient shared his testimony on a podcast, where he confessed that the coronavirus left him with important consequences in relation to his sexuality.
Since the Covid-19 pandemic began, symptoms and consequences have been added over the months. However, a viral testimony raised the alert about another possible effect of the coronavirus: the shrinkage of the penis.
Thus, in the latest episode of the "How to Do It | Sex Advice with Stoya and Rick" podcast, an American man in his 30s confessed that he is dealing with this peculiar long-term side effect of Covid-19.
It is about a man, whose identity is not known, since he decided to remain anonymous, and stated in his letter that before he got sick his member was "above average" in size.
However, after contracting the coronavirus in July 2021 and being hospitalized, the man noticed that he had shrunk at least an inch and a half (nearly four centimeters).
In this sense, according to his statements, his new condition had a "profound impact on my self-confidence and my skills in bed."
Likewise, he indicated, with logical anguish that: "My penis has shrunk. Before I got sick, I was above average, not huge, but definitely bigger than normal. I have now lost about an inch and a half and am decidedly below average. It appears to be due to vascular damage, and my doctors seem to think it's likely to be permanent."
function toogleSeachBar() { if ($('#searchBar').is(":visible")) { hideSearchBar(); } else { showSearchBar(); } } function showSearchBar() { $('#searchBar').show(); $('#menu, .header-scrolled-container, .header-scrolled-container2').hide(); } function hideSearchBar() { $('#searchBar').hide(); $('#menu, .header-scrolled-container, .header-scrolled-container2').show(); }
$(document).ready(function () {
setTimeout(() => { window.fbAsyncInit = function () { FB.init({ appId: '1492337167736839', autoLogAppEvents: true, xfbml: true, version: 'v8.0' }); };
(function (d, s, id) { var js, fjs = d.getElementsByTagName(s)[0]; if (d.getElementById(id)) { return; } js = d.createElement(s); js.id = id; js.src = "https://connect.facebook.net/es_LA/sdk.js"; fjs.parentNode.insertBefore(js, fjs); }(document, 'script', 'facebook-jssdk')); }, 3000);
});