World
A man donated a kidney to his mother-in-law but a month later his girlfriend left him and married another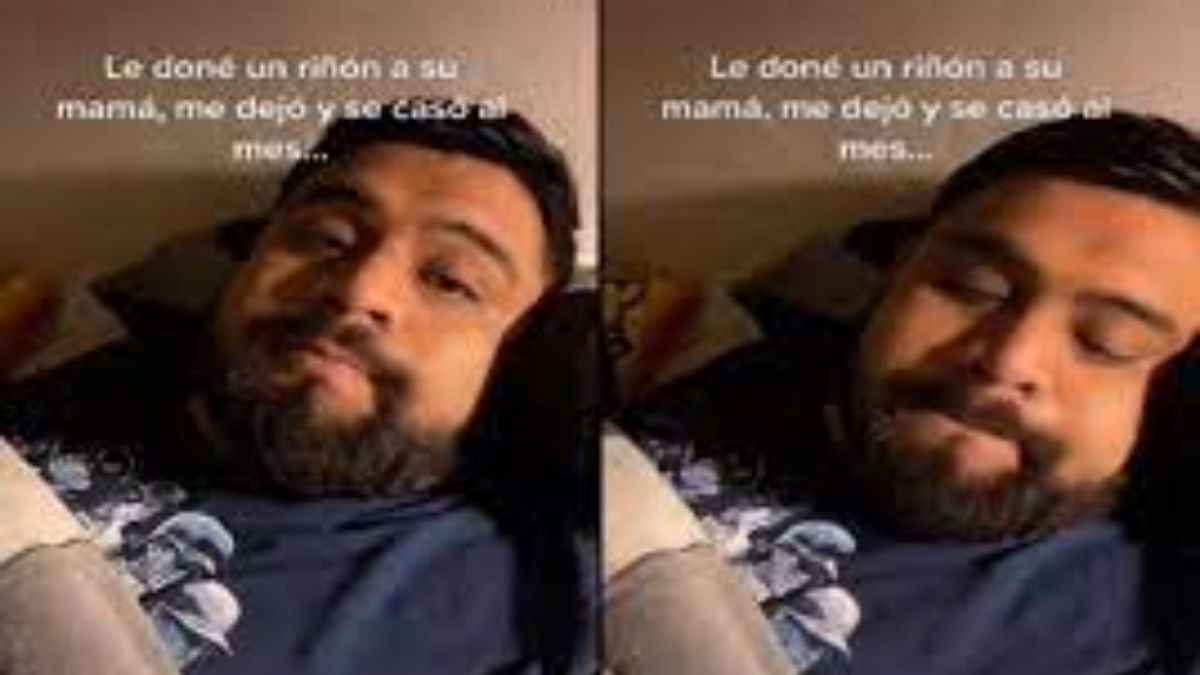 The stories that are told on the networks tend to generate different sensations. There are those that excite, those that sadden, those that enrage and those that seem more tender, among many others. There is everything. Also those that amaze when they tell about things they did for love, as is the case of Uziel Martínez, who uploaded a description to her TikTok account that moved everyone and that paints her entire human quality.
It is that the man donated a kidney to the mother of his now ex-girlfriend, who a month later not only left him but also married another man.
"I donated a kidney to his mother, she left me and got married a month," was the short narrative that earned him the number one spot, as many claim that he beat two other very popular TikTok videos: the young man who He left Harvard to see his ex-girlfriend and that of the girl who put medicine on her ex-boyfriend's hemorrhoids for love.
However, Uziel Martínez uploaded more videos to explain that he does not consider himself worthy of the first place in the competition, since he only did the TikTok because he had insomnia and "had nothing to do".
In addition, he clarified that he is physically and mentally well, and that he was on good terms with his ex-girlfriend. It is true that today they are not good friends, but he clarified that at least they do not hate each other.
"I have nothing against her, we are on good terms. We're not friends but we don't hate each other either, so I just did it to make a TikTok, I didn't think it was going to get out of control. And yes, I continue with my normal life ", comments this Mexican man in the filming.
Finally, he responded to a comment on his video in which they asked him not to do another action like that out of love; However, Uziel Martínez took it with humor and said that he could not do it again, since he only had one kidney left.
"I think you can't do that again, because we just have two kidneys and I've already given one, I just have one left for me, so it can't be done," said the TikTok user.
Although he did not have the goal of his video going viral, his first video already has 2.4 million "likes" and more than 40 thousand comments, in which they indicated that his story was the best.
Some comments were quite encouraging for Uziel. Some wrote to him: "You already won", another said that "this teaches you not to give everything in a relationship", just a sample of the thousands of messages he received.