FOR TICKET PURCHASES
---
RR | Bogota | August 30, 2021

Leave a comment
---
RELATED TOPICS: Bitcoin, PayPal, Turpial Airlines, Zelle
---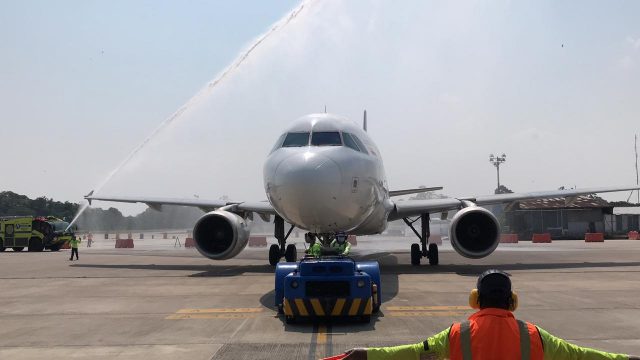 A Venezuelan airline will innovate by accepting payments with bitcoin, in addition to having other forms of payment, for the purchase of tickets that it has established as Paypal and Zelle.
Turpial Airlines has announced via its Instagram account that. "For the payment to be processed it is necessary for the passenger to issue the transaction confirmation code to the company along with the name of the account holder," they notified, according to Cointelgraph.
The airline operates three Boeing 737-400 aircraft that have capacity for 144 passengers in two classes. The company offers domestic flights to Maracaibo, Porlamar, Puerto Ordaz and Valencia. In addition, it has some international flights such as to Panama, Cancun, Santo Domingo and Punta Cana.
As reported REPORTUR.com.ar, Since 2018, the Criptonoticias portal registered that Argentina, Colombia and Venezuela were at that time the countries that have most turned to the purchase of air tickets through Destinia with bitcoins. (Air payments with bitcoins are growing in Argentina, Colombia and Venezuela).
The information, which was provided at the time by Federico Gutiérrez, the then head of the Destinia payments department, pointed out that the classification in terms of reservations paid with bitcoins is as follows: Spain, Argentina, Germany, Colombia, the United States and Venezuela .
---