World
A tanker truck collides with another vehicle in Sierra Leone, residents come to collect fuel and an explosion occurs, leaving 91 dead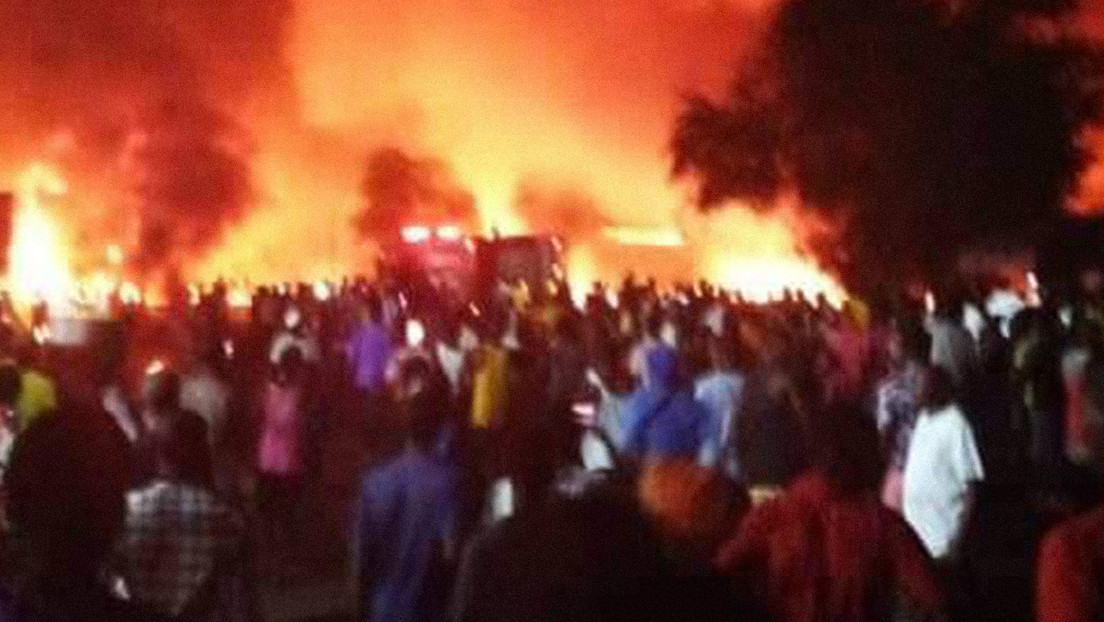 Published:
Nov 6, 2021 07:53 GMT

The authorities indicated that several people are also in critical condition.
The explosion of a tanker truck loaded with fuel this Friday in a suburb of Freetown, the capital of Sierra Leone, has killed at least 91 people, according to the authorities of the African country.
Freetown Mayor Yvonne Aki-Sawyerr said in a Facebook statement that she was "saddened to learn of an explosion on Wellington's Bai Bureh Highway after a fuel-carrying truck collided with another."
The explosion that occurred after the collision claimed the lives of several people who would have come to collect the fuel that was released from the damaged vehicle.
Mohamed Lamrane Bah, communications director for Sierra Leone's National Disaster Management Agency, told CNN that several people are also in critical condition. It also pointed out that the rescue work at the scene has ended.
WARNING: The following images may hurt your sensitivity.
The country's president, Julius Maada Bio, launched a release in their social networks offering condolences "to the families who have lost their loved ones and those who have been mutilated" as a result of the accident. He also assured that the administration will do everything possible to support those affected.