World
A World War II bomb exploded in Germany, injuring at least four people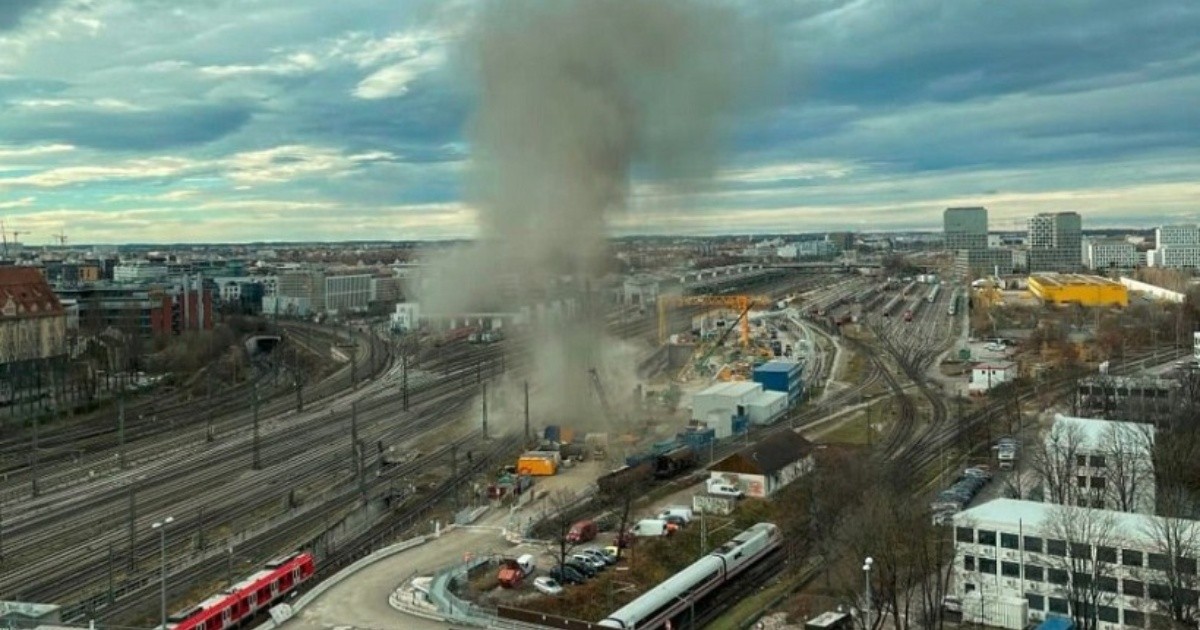 A World War II bomb exploded at a construction site near the Donnersberger Brücke station in Munich, Germany, and left a balance of at least four injured people, one of them serious. The accident occurred in a sector under construction of the Deutsche Bahn railway company, and the blast could be heard several kilometers away, the site said. Bild.
The German Interior Minister, Joachim Hermann, told the same portal that the cause of the detonation was a 250 kg WWII bomb of weight that was buried and was reached in the course of some surveys.
"Debris flew several hundred meters away. The entire area is currently being searched, "Hermann added.
Rail traffic was interrupted as a result of the explosion and security forces cordoned off the area, outside of which there is no danger, according to the Munich Police through their Twitter account.
The detonation occurred after 12 noon local time in the vicinity of the Donnersberger Bridge, near Munich's central train station.
How are the WWII bombs defused?
Tasks to deactivate calls "sleeping bombs" launched by the Allies in World War II are relatively frequent in Germany, and sometimes led to massive evacuations of residents.
The largest operation so far was the one carried out in 2016 in the city of Augsburg, when 54,000 neighbors they were forced to leave their homes temporarily for specialists to defuse a British bomb.
Seventy-six years after the end of the war, Germany is still littered with unexploded ordnance, which are often found during demolition or construction work. Some specialists assure that the subsoil of Berlin still hides more than 4,000 bombs.