Sports
Abbondanzieri remembered Gallardo's scratch and asked him to leave River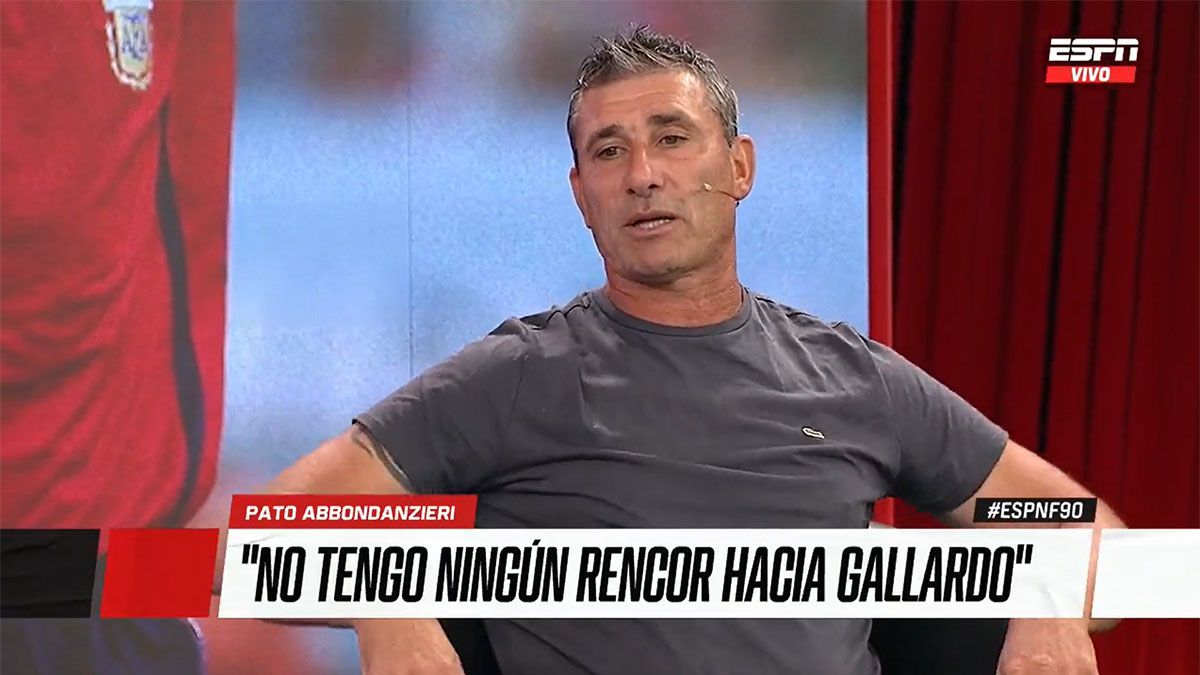 The Superclásico of Argentine soccer gave away hundreds of unforgettable moments. Between the Boca-River most outstanding of all time we can find the semifinal of the Copa Libertadores that both teams played in 2004. Considered by many to be one of the spiciest in history, it is remembered, among other things, for Marcelo Gallardo's scratch on Roberto Abbondanzieri in the first leg played at La Bombonera.
In the preview of the Argentine Cup final that Xeneize will play with Talleres de Córdoba, the former goalkeeper of the La Ribera club visited the ESPN F90 studio and He remembered that episode lived with the current Millionaire coach.
"At the time I waited for the apologies because they spoke to me very well. I found out from the reaction, I asked what it was like, we had never had a run-in. They told me he was a very good person. What he did caught my attention. It stayed there. It was a football fever. The one who ended up losing was him, and I could have lost. But since they didn't badmouth me, I waited for the possibility of an apology. A lot has passed. He did us a favor that he did not play revenge, "revealed Abbondanzieri.
"I have no resentment for him at all. We never saw each other again, we ran into each other as technicians and we did not say hello. I remember that at that time we were doing an advertisement together on the Argentinos court. After that game we had to separate the famous advertisement for the little machine. We did it together, but at different times, "added Pato.
Next, the two-time world champion with Boca highlighted Gallardo's work as a coach and left a confession as a xeneize fan: "As a coach, I am surprised by everything they tell me. One always tries to copy the other when they are a coach. that is why sometimes we work behind closed doors. As a Boca fan, it would be nice for him to leave River ".
"My friends who are a River fan said 'until I win the national title, he will not go away.' now yes, he has already won everything, he lacks the Intercontinental (Club World Cup). As a football person, I say that he should stay where he is and try to win the Intercontinental with River. It is important how the technicians are made in Argentina who later want to go to Europe to test themselves, "concluded Abbondanzieri.
Gallardo's scratch on Abbondanzieri: