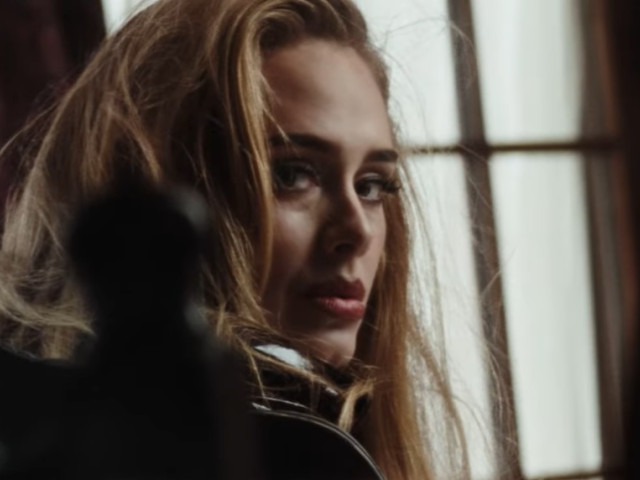 Adele left her fans in tears after the release of "Easy On Me", her first song after a break of five years, in which she reflects on the divorce she went through. It's a song about the "inner turmoil" of that period, that's how the British artist described the single.
Adele's last released song was "Water Under The Bridge" in 2016.
Adele has been promoting her single "Easy On Me" since last week.
The 33-year-old singer's song already has over 14 million views in eight hours since its release.
Fans reacted on Twitter as soon as "Easy On Me" appeared online and praised their favorite star: "Never doubt our queen", "Goosebumps", "You convinced me to divorce", "I'm in tears", "I cry with emotion", are just some of the comments left by his fans on social media.
Your cookie settings do not allow the content of this section to be displayed. You can update the settings of the coookie modules directly from the browser or from here – you need to accept social media cookies
Adele releases "30", her fourth studio album, on November 19
Adele announced on Wednesday that her fourth studio album will be titled "30" and will be released on November 19, one day before the six-year anniversary of the release of her previous record, " 25 ", according to People.
In a candid statement, the 33-year-old pop star revealed that she started working on her new album almost three years ago and that her life at that time was completely different from her expectations.
Adele: I threw myself – consciously and even wanting this – into a labyrinth of absolute madness and inner turmoil
"I was definitely not far from where I had hoped to be when I started working on this album almost three years ago. On the contrary. I rely on routine and consistency to feel safe, I've always been that way. However, I threw myself – consciously and even wanting this – into a labyrinth of absolute madness and inner turmoil. ", wrote the famous singer in a message posted on social media.
The artist also said that she "learned many stinging truths" about herself during this creative process, but she ended up in an area of ​​spiritual stability where she feels comfortable enough to be able to to release a new album.
Adele and her husband, Simon Konecki, completed their divorce in March 2021, almost two years after they separated. On Saturday, in a message posted on her Instagram account, the British singer revealed that the central theme of her new album is divorce. However, the pop star ended her message published on Wednesday in a positive note, explaining to her fans around the world that she has "come out of the darkness" and that she feels ready to "step into the light again".