Business
Alberto Fernández received authorities from YPF and Equinor, after the signing of an agreement of understanding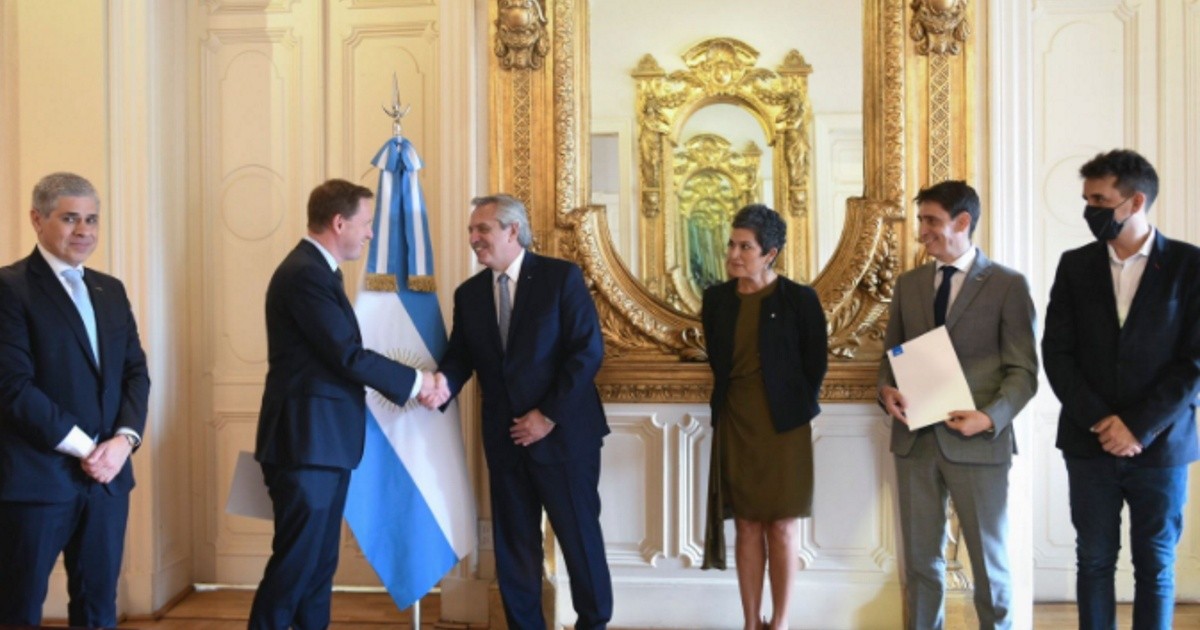 President Alberto Fernández held a meeting this afternoon at the Casa Rosada with the authorities of YPF and the Norwegian energy company Equinor, who provided details on the signing of an agreement to collaborate on sustainability, safety and opportunities within the framework of the energy transition in order to jointly address the challenges presented by the present and future energy agenda.
"I celebrate this agreement," said the President and congratulated "the YPF authorities who chose the best partner we could have" because "Norway is an example of development."
The president, who was accompanied by the president of YPF, Pablo González, and the CEO of that firm, Sergio Affronti, assured that Equinor is "a company that can also teach us a lot about the energy transition."
The Norwegian company was attended by the Executive Vice President of International Exploration and Production and responsible for the entire operation carried out outside that country, Al Cook, and the president of Equinor Argentina, Nidia Álvarez.
"Equinor aspires to be a leading company in the framework of the energy transition and this agreement with YPF reaffirms our objectives in Argentina. In the countries in which Equinor invests, we seek to work actively to reduce carbon emissions, "said Al Cook.
Cook had already spoken with the Head of State during his participation in the COP26 Leaders Summit, which was held in Glasgow in early November.
The Norwegian mixed capital company owns eight offshore offshore exploration blocks in Argentina (One to be operated by YPF, another to be operated by Total and the rest with its own operation).
"The plan is to be able to drill the offshore well next year and we hope to be able to give Argentina a good gift for YPF's 100 years," said the executive of the Nordic company, referring to the only project of this type that Equinor has in the entire country. world, which will require an investment of more than 80 million dollars.
The firm of Norwegian origin also has a stake in two land licenses in the Vaca Muerta formation: in Bajo del Toro she is a YPF partner with a 50 percent stake each; In Bajo del Toro Norte, both companies committed to investing 117 million dollars in a pilot project and in the Bandurria Sur producer Block, which is in an initial phase of development, it shares with Shell a 30% stake each while YPF operates. and owns the remaining 40%.
Globally Equinor has more than 20,000 employees in the development of oil, gas, wind and solar energy in 30 countries around the world, with a production of 2 million barrels of oil and gas equivalent per day.