Press release
THIS FRIDAY 25 AUGUST THE NEW ALBUM IS RELEASED ROAD IN THE EAR MUSIC
'Welcome to the Show' aired on August 9th, but we were all on vacation (almost)
THURSDAY 24 AUGUST 9:30 PM AT THE HEADBANGERS PUB IN MILAN. AUDIO PARTY ROAD
"It's not just a brilliant album, it's a brilliant Alice Cooper record." – 9/10, Music at maximum volume (USA)
"Road is sliding onto the love pedestal and after many more listens it will be in my top 10 Cooper songs." – Metal Planet Music (USA)
"One of Alice's best albums of all time" – Record Collector (UK)
"All killers are without fillers. Alice is incredible on this album, this man is truly a legend." – 10/10, Powerplay (UK)
"Alice is in great shape" – Classic rock (Germany)
"A very pleasant hoot." – 4/5, Mojo (UK)
Welcome to the show is a signature combination of hard rock, theatrical storytelling and Alice Cooper's poignant melodies. This is the third single released before the release of the album. "Road" 25-th of August. Cooper, one of the most influential and iconic figures in music, unveils his latest single, which captures the essence of his classic hits while delivering a fresh and invigorating sound filled with energy from the very first note.
""Welcome to the show" tells the audience, "Here you are. The show is ready to start and we are loaded. Here it is!", says Alice.
Produced by longtime collaborator Bob Ezrin, was written, composed and recorded with his trusted longtime bandmates Ryan Roxie (guitar), Chuck Garrick (bass), Tommy Henrickson (guitar), Glen Sobel (drums) and Nita Strauss (guitar). "Roadcaptures Alice's old school spirit with instantly recognizable grit and great enjoyment. This is everything that is expected of him, and even more.
"For Road, I wanted the band to contribute to all the songs.", says Alice. "I only see these guys when we're on the road. So, I wanted them to be as united as they were on the show, but with new material. When you have such a good band, I think it's important to show it and that's my way of doing it.".
"Road» will be released August 25, 2023 on earMUSIC in several vinyl options in limited sizes and colors. In addition to the album's theme, the bonus DVD/Blu-ray contains Alice Cooper's entire live performance at Hellfest 2022, including all the classics, as well as several rarely played songs.
PRE-ORDER THE ROAD ALBUM HERE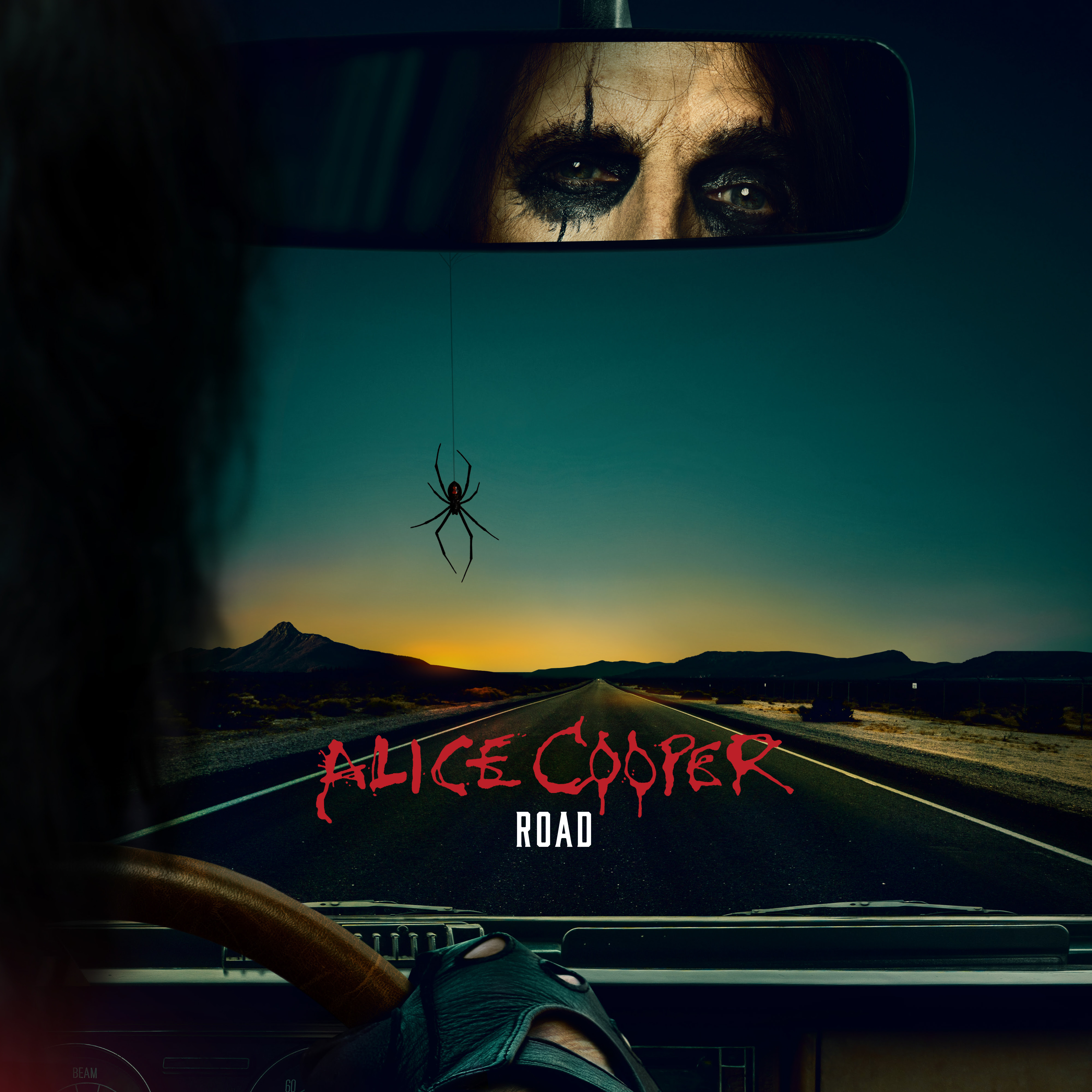 Tracklist (CD/2LP):
Side A:
I am Alice
Welcome to the show
All over the world
Side B:
The dead don't dance
go away
white frankenstein line
Side C:
Big Boots
Traffic Laws
big goodbye
Side D:
Road rats forever
Baby please don't go
100 more miles
magic bus
LIVE NORTH AMERICA TOUR 2023
August 5 – Syracuse, New York
August 6 – Jonestown, Pennsylvania
August 8 – Columbus, Ohio.
August 10 – Madison, Wisconsin
August 11 – Fargo, North Dakota
August 13 – Omaha, Nebraska
August 15 – Springfield, Missouri
August 16 – Tulsa, OK.
August 18 – El Paso, Texas
August 19 – Midland, Texas
August 20 – Lubbock, Texas
August 22 – San Antonio, Texas
August 24 – Dallas, Texas
August 26 – Tampa, Florida.
August 27 – West Palm Beach, Florida.
August 29 – Raleigh, North Carolina
August 30 – Virginia Beach, Virginia
September 1 – Tinley Park, Illinois
September 2 – Des Moines, Iowa
September 5 – Clarkston, Michigan
September 6 – Toronto, Canada
September 8 – Scranton, Pennsylvania
September 9 – Vanta, New York
September 10 – Hartford, Connecticut
September 12 – Nashville, Tennessee
September 13 – Cincinnati, Ohio.
September 15 – Bonner Springs, Kansas
September 16 – Greenwood Village, Colorado
September 19 – Ridgefield, Washington.
September 20 – Auburn, Washington.
September 22 – Concord, California
September 23 – Anaheim, California
September 24 – Phoenix, Arizona.
October 8 – Wheeling, West Virginia
October 10 – Troy, Ohio.
October 11 – Wabash, Indiana
October 13 – Paducah, Kentucky
October 14 – North Little Rock, Arkansas
October 15 – Lafayette, Louisiana
OCTOBER 17 – Enid, okay
October 19 – Colorado Springs, Colorado
October 20 – Rio Rancho, New Mexico.
October 21 – Tucson, Arizona
October 23 – Paso Robles, California.
October 25 – Highland, California.
October 26 – Reno, Nevada.
October 28 – Las Vegas
About Alice Cooper
Unaccustomed to doing things her way, Alice Cooper has always had a strong influence on rock music with her unrivaled live performances and timeless anthems such as "School's Out", "No Mr. Nice Guy" and "Poison". He has sold over 50 million albums worldwide, received a star on the Hollywood Walk of Fame in 2003, and was inducted into the Rock and Roll Hall of Fame in 2011. With one of the most influential catalogs in history, Rolling Stone magazine quotes . love it to death since 1971 it has been certified platinum among the "500 most beautiful albums of all time". He also received platinum records for Murderer (1971) and school is over (1972), Billboard 200 #1 for Billion dollar kids (1973) Welcome to my nightmare (1975) and Cheesy (1989), to name but a few. The latter was even included in the list of "The 50 Greatest Hair Metal Albums of All Time" by Rolling Stone magazine. He is so ingrained in popular culture for generations that he not only appeared on the cult series Wayne's World in 1992, but starred alongside John Legend and Sarah Barray in the 2018 NBC production of Andrew Lloyd Weber and Tim Rice in Jesus Christ Superstar Concert and also memorably appeared in both The Muppets and It's a 70's show! and also in "Dark Shadows" with friend Johnny Depp.
In addition to hundreds of syncs, his tunes have been covered by everyone from Etta James to the Smashing Pumpkins, Megadeth and Flaming Lips. His samples have been used by the Beastie Boys, Disturbed and many others. Its staff includes the late Vincent Price, Aerosmith, Guns N' Roses and Jon Bon Jovi, to name a few. In addition, he co-founded
Hollywood Vampires with Aerosmith's Joe Perry and Johnny Depp.
Recently, Detroit stories 2021 received widespread critical acclaim, with Classic Rock rating it "4 stars out of 5" and calling it "its most succinct and accurate piece of hard rock in 50 years". It reached number one on the Billboard album sales chart, number one in Germany, and debuted in the top 10 9 times worldwide.
After thousands and thousands of concerts and millions of miles traveled, the Rock and Roll Hall of Fame inductee rocked like never before with his latest solo album, Road (earMUSIC).