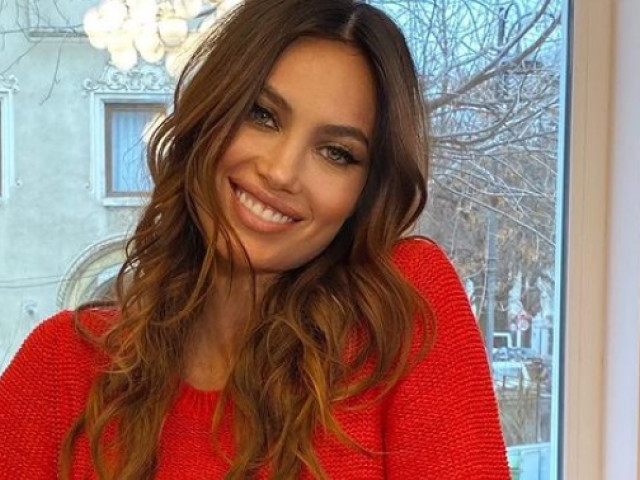 It's been a week since Alina Pușcău, considered the most beautiful Romanian, was celebrating her birthday with some friends. Now, the model has resumed her daily activities and returned to the gym.
In the images made public on social networks, Alina Pușcău appears in the gym, while she is training hard.
Dressed in tights and a bustier, she appears while exercising to tone her body.
Read also: Alina Pușcău makes a sensation at any appearance. The outfit with a deep neckline turned her into the star of the evening
Alina Pușcău left Romania 25 years ago
At only 14 years old, Alina Pușcău was noticed by the big modeling agencies. As a teenager, she left for Paris, where she admits that she has adapted hard, because she did not know the language and had her loved ones far away. Definitely, he left Romania at only 16 years old.
"I left the country, finally, at the age of 16, when I won the Elite Model Look. Prior to this, I worked with a modeling agency and, at the age of only 14, I worked for a while in Paris. It was quite difficult at first, because I didn't speak French and I was far from my family. But over time, I settled in and made friends. Fortunately, I have never run into prejudices", The story of Alina Pușcău for Viva magazine.
Alina Pușcău fell in love with Vin Diesel
The most discussed famous relationship of Alina Pușcău was the one with the actor Vin Diesel. More than 15 years have passed since then, but the memories remain.
Read also: She is considered the most beautiful Romanian, but her life has not always been rosy. Alina Pușcău: "I left the country at 14 years old. It was hard!"
"When he saw me at a table somewhere, he fell in love with me. He used to say to me so many times when we saw each other, 'Let's try again.' I finished, and I just finished in a very easy thing, I even said, I was upset that he left with his New Year's Eve friends and left me alone, after 2 years he introduced me to his family and then he just told me he was going with his friends and asked me if I was upset, of course I was upset, but I didn't tell him then, I was little too, I was 20 or so. "It hurt a lot when I left him and I started a relationship with Brett Ratner. And his mother was really hurt when we broke up. She loved me very much. I was like that, if someone was wrong about me." I didn't need that person anymore. ", Alina told in an interview for click.ro.
Photo gallery