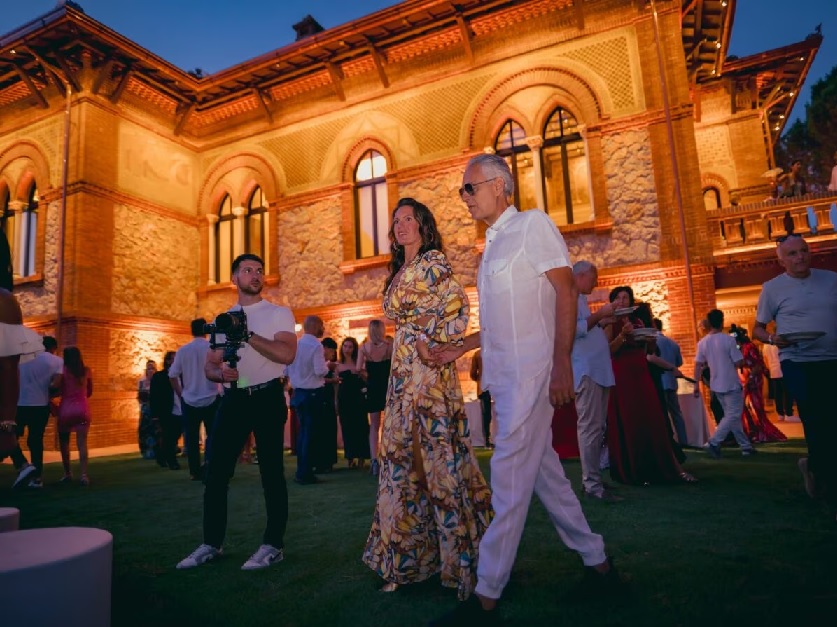 The event is part of the Abf-Andrea Bocelli Notti Toscane project, included in the calendar of the Celebrity Adventures Foundation, a non-profit organization created to promote ongoing efforts to eradicate disease and poverty globally in the United States and in the countries of the world, of which ABF is a benefactor. In 2014, Celebrity Adventures joined Andrea and Veronica Bocelli to bring the iconic experience to Italy and offer its international sponsors a journey through Made in Italy excellence: music, art, fashion, style, food and all the best the country has to offer. . .
Tonight, the second Celebrity Adventures Gala Dinner at Bocelli's exclusive new residence in Ronchi will be followed by a fun evening of music and dance with Maestro Bocelli and many friends sharing the stage with him for an unforgettable evening.
The evening also includes an auction of selected items. In these appointments, Andrea Bocelli and his Foundation find the support of many of the world's entrepreneurial, economic and entertainment figures, primarily Americans such as Sharon Stone, Gerard Butler and Jeff Bezos.