Actress Amber Heard, Johnny Depp's ex-wife, announced that she gave birth to her first child, a little girl named Oonagh Paige, writes CNN.
The "Aquaman" singer shared the news of the 3.9 million followers on Instagram, stating that she wanted a child "in my conditions".
"I'm so excited to share this news with you," she wrote, alongside a photo of her holding the little girl to her chest.
Oonagh was born on April 8, 2021, the actress wrote.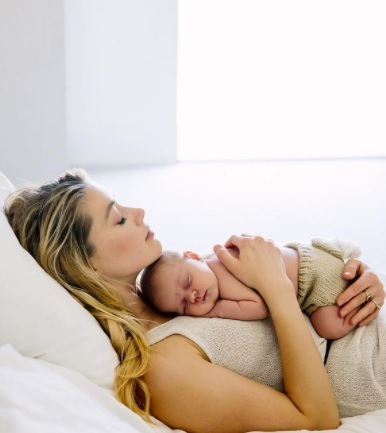 "Four years ago, I decided I wanted a child. I wanted him on my own terms."
Amber Heard, who has been in a relationship with photographer Bianca Butti since the beginning of last year, said she would like society to one day consider it normal "not to want a ring to have a family". "She is the beginning of my life."
Actress Amber Heard, 35, was married to Johnny Depp. The divorce between Amber Heard and Johnny Depp was completed in January 2017, after several months in which she accused him of domestic violence, and the star accused her of financial blackmail.