Angelina Jolie (46) and The Weeknd (31) were caught having dinner together again in Santa Monica, California, also at the Italian restaurant Giorgio Baldi. The soloist and the actress were also photographed having dinner at the same restaurant in July.
Later, the actress and the soloist were caught at the same event, a private concert Mustafa the Poet in Los Angeles. Angelina was accompanied by her eldest daughters, Shiloh (14 years old) and Zahara (16 years old). The images with the two appeared on the DeuxMoi Instagram account.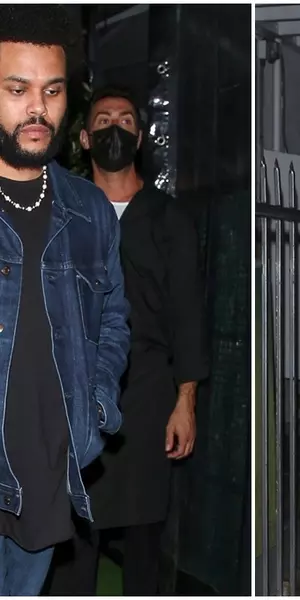 Angelina Jolie and The Weeknd, caught together again. Whether or not to form a couple?
After recent photos in the press, several sources talked about the status of the relationship between the two. "They are not a couple," the source said. "They have common interests and are happy to share their ideas with each other to see what they can achieve together," he said.
"There are several humanitarian projects in which they want to become partners. He loves to talk about movies and art with her ", added the source. Although "they enjoyed each other's company, they are not a couple." "He is glad to meet her and to have a close friendship."
"The Weeknd and Angelia met through mutual friends in the film and entertainment industry," said another source. "It simply came to our notice then. They understood each other very well from the first and have remained close since then ", added the same source.
The article continues after the recommendations
Read also:
The noble reason why Angelina Jolie made her Instagram account
Angelina Jolie has evidence that Brad Pitt was violent during their marriage
Sofia Vergara, Angelina Jolie and Gal Gadot, in the top of the best paid actresses in 2020
"They clearly did not try to hide," a source told Page Six in July. "He is determined to enter the world of film. It was just distributed in a series ", he added.
The actress has a total of six children, three adopted, two sons and a daughter, Maddox (19), Pax (17) and Zahara (16), and three biological, two daughters and a son, Shiloh (14) and twins Knox and Vivienne (12 years old). From 2004 to 2016, Angelina formed a couple with actor Brad Pitt (57 years old). After her divorce from Brad Pitt, the actress did not appear with any other man.
Also this summer, Angelina reconnected with her ex-husband, Jonny Lee Miller (48). The former couple was married between 1996 and 1999. In 2000, the actress remarried Billy Bob Thornton (65), whom she divorced in 2003, and since 2004 she has been married to Brad Pitt.
The Weeknd has in the past formed couples with the model Bella Hadid (24 years old) and with the actress Selena Gomez (28 years old).
Photo: Profimediaimages.ro; Instagram
Watch the latest VIDEO uploaded on unica.ro