Actress Anne Hathaway took part in the Versace fashion show with a glamorous and dark outfit like a true film diva.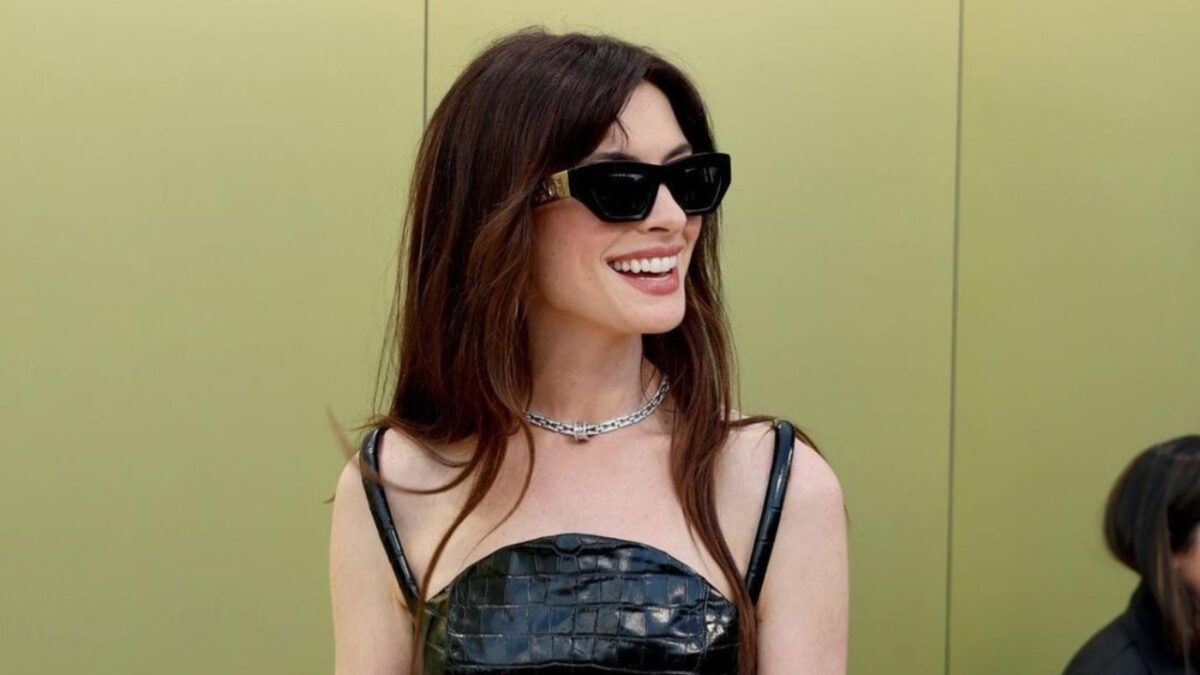 Anne Hathaway was present at the exclusive fashion show organized a few days ago by the atelier of Donatella Versacein that of Los Angeles. Like the other stars present at the fashion event, the English actress has focused on a total black elegant and bold.
Anne Hathaway at the Donatella Versace fashion show
A few days ago was held in Los Angeles an important fashion show signed by the Italian maison Versace. The fashion house presented the latest creations for the collection Autumn-Winter 2023-2024. On a spectacular outdoor catwalk with a staircase, some of the most famous top models of the moment paraded, including Gigi Hadid, Kendall Jenner and Emily Ratajkowski (who recently became the testimonial of Donatella Versace's brand).
Even the front row was full of international stars, among which it was impossible not to notice the singer Elton John, the pop star Dua Lipa, the actress Demi Moore, the showgirl Paris Hilton, Pamela Anderson or the singer Cher (accompanied by her very young boyfriend) . Among the celebrities to attend the show there was also the English actress Anne Hathawaywho like many other VIPs opted for a total black, glamorous and sophisticated look.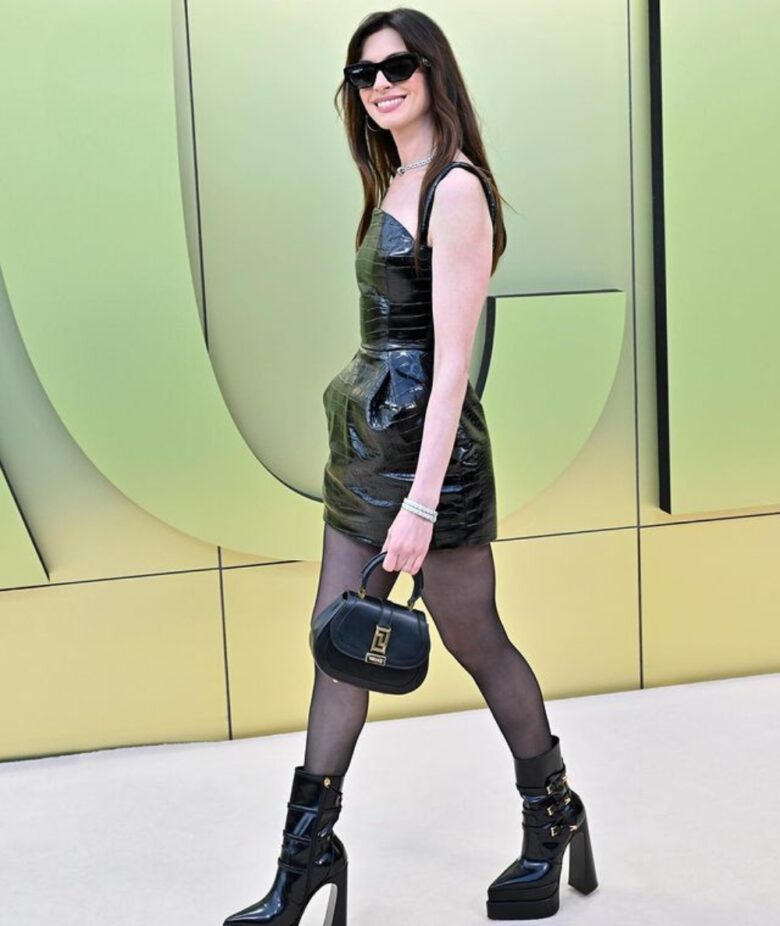 Anne Hathaway enchants in total black
To attend the exclusive fashion show of Donatella Versace, Anne Hathaway she showed off a real movie diva look, obviously signed by Versace. The celebrity wore a minidress semi-rigid in shiny black leather with python effect, tubular shoulder straps and balloon effect skirt. Black sheer stockings and boots with maxi wedge And triple strap completed the very rock outfit of the actress.
READ ALSO>>>ELISABETTA CANALIS SUPER HOT, THE EX VELINA INFLAMES SOCIAL MEDIA WITH UNVEIL PHOTOS
Even the details of the look of Anne Hathaway they were decidedly glamorous, starting with the square sunglasses, the refined handbag in black leather with golden details. Everything was embellished with jewels: bracelets and necklace diamond chokers were in fact signed by none other than the Bulgari goldsmith house.