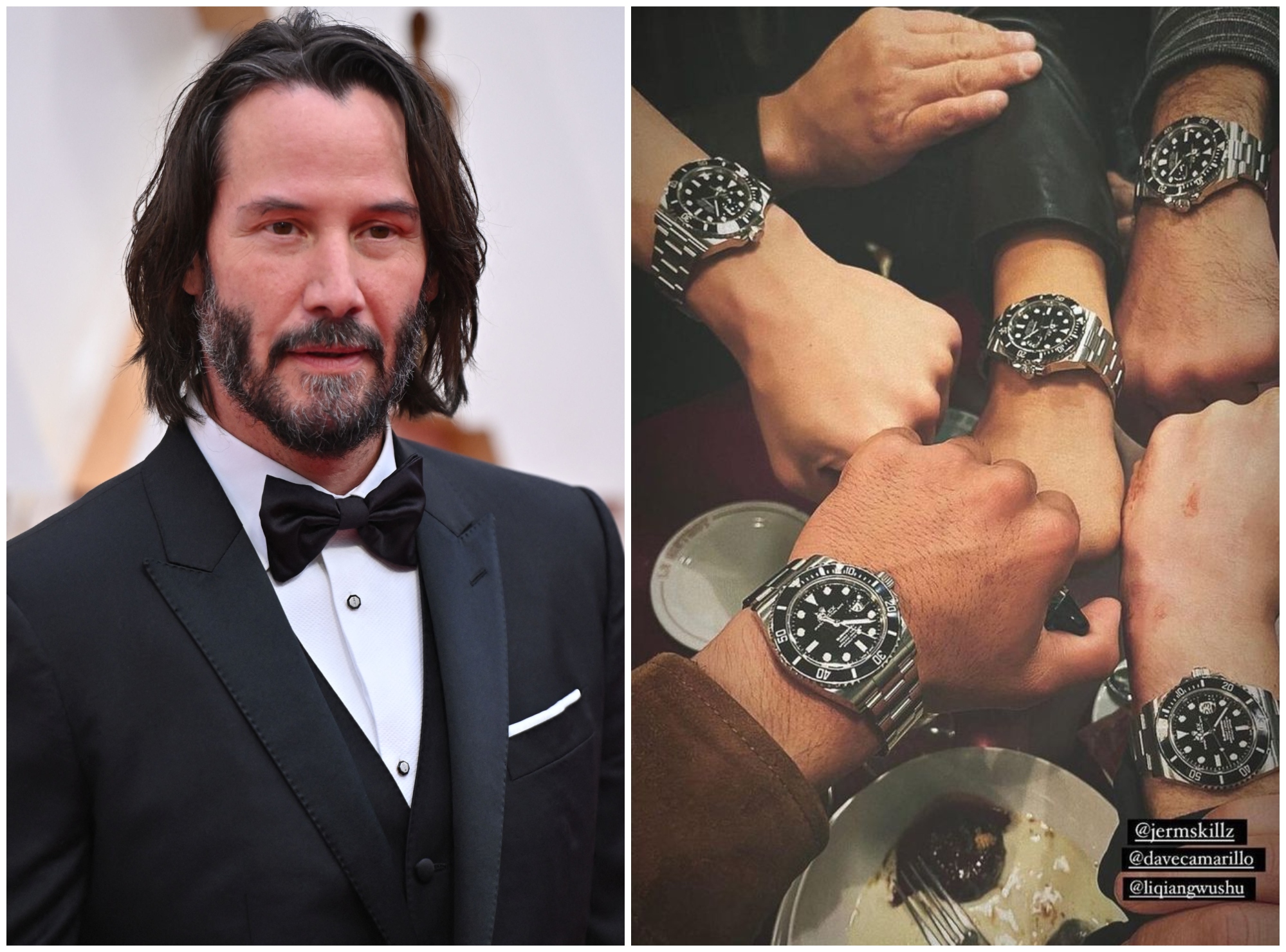 Keanu Reeves proves his generosity once again. The 57-year-old actor gave the four stuntmen who worked with him on the film "John Wick: Chapter 4" personalized Rolex watches.
The "Matrix" star surprised his team with personalized watches at a dinner in Paris. They were celebrating the end of filming for the action movie.
Jeremy Marinas shared pictures of the watch on his Instagram page, saying it was "the most beautiful final gift", revealing that on his watch is written "The John Wick Five" and the personalized message "Jeremy, thank you. JW4 2021 ".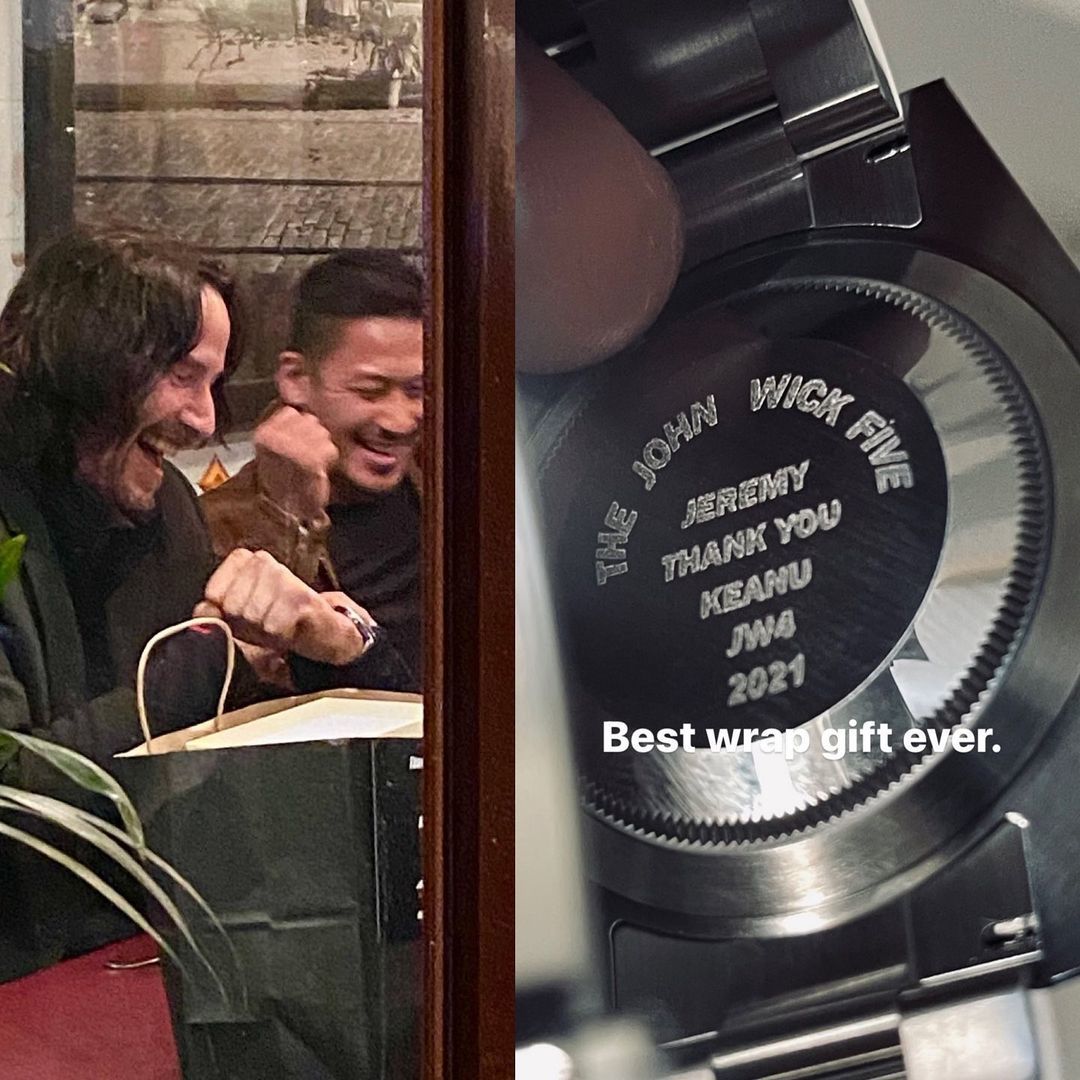 Bruce Concepcion also shared on Instagram a picture of the Rolex received from the famous actor.
This is not the first time Keanu Reeves has made emotional gestures.
In July 2019, while working on the movie "Bill and Ted Face the Music", Reeves noticed a sign on the lawn of a house in Louisiana, where the filming took place, which read "You are amazing".
The message referred to a moment when it went viral when Reeves said the same thing to the audience at a video game conference, when someone in the audience told him it was amazing.
After seeing the sign, the actor stopped the car, sat down on the grass, wrote on the panel "Stacey, you are amazing!" and signed.
Later, a woman wrote on Twitter that she was the one who made the sign and shared a picture with Reeves to prove it.
"Wow! Yesterday was a day like a dream come true! I knew Keanu Reeves was filming on our street, and my son told me we had to make a sign that said, 'You're amazing!' and I did. A few cars stopped, but then he stopped a car from which he got out! It really stopped! God! ", The woman wrote in the post on Twitter.
His habit of making nice gestures for his fans often turns into viral moments. In May, a writer said that the actor bought an ice cream cone to use the receipt to give an autograph to a 16-year-old fan.
Despite being adored by his fans, Reeves did not know that he is so popular online and that the Internet is obsessed with him. The star does not use social networks.
"She is OK. The positivity is great ", he said at the premiere of" Toy Story 4 "
Photo: Hepta; Instagram