Entertainment
Another serious accident shakes the set of "Rust", Alec Baldwin's film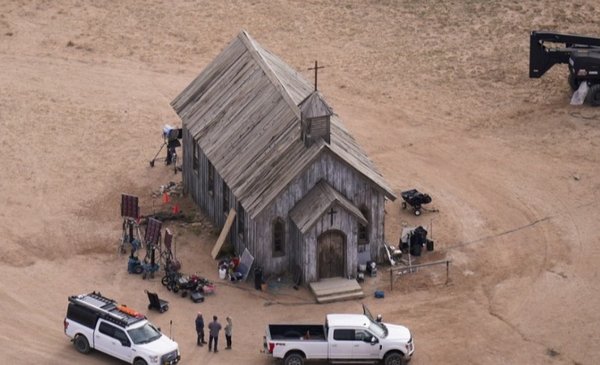 Another tragic event shakes the set of "Rust." Jason Miller, a light operator, had been hired to clean up and shut down the filming location, and while doing the work he was bitten by a brown recluse spider, one of the most poisonous species. The last medical report indicates that they are evaluating the possibility of amputating his arm.
The first nightmare of this film happened a few weeks ago when Alec Baldwin, protagonist and producer, received a gun, supposedly blank, but at the moment of shooting it a real bullet came out that ended up killing the cinematographer Halyna Hutchins and seriously injuring the director of the film.
From the site where they are raising money to cover the costs of Miller's hospitalization, they reported that "He has been hospitalized and endured multiple surgeries every day while doctors do everything possible to stop the infection and try to save his arm from amputation. If the medical team can save his arm, it will be a long road to recovery for Jason. "
The Sky News medium pointed out that as the days passed, the technician began to experience some serious symptoms such as necrosis in his arm and sepsis. In turn, they reported that a day before Baldwin's accident, the camera operator had resigned, highlighting in a letter his concern about the lack of security on the set and the well-being of the team.
In that same letter and before Halyna's death, the operator also points out that during the recordings there were two accidental discharges of firearms and one accidental discharge of special effects explosives.
Currently the New Mexico justice continues to investigate what happened in the filming. So far it is known that one of those responsible for that death is Dave Halls, assistant director, who was in charge of delivering the weapon loaded with real bullets to Baldwin.
After the accident, the same actor came out to speak and expressed his anguish over the situation: "We were a very oiled team that was filming a movie and then this horrible event happened. She was my friend." (NA)