(Cinematografo.it/Adnkronos) – "Art should represent the future by challenging dominant power structures and can also help imagine a new world with social justice. I am convinced that in the search for justice, we can also use art, perhaps against the current." This is the message American filmmaker and activist Ava DuVernay trusts Sourcefilm competition Venice 80, showing on the big screen a journey into the abyss of world evil, between past and present, in the USA, India and even Nazi Germany.
Inspired by the life and books of 62-year-old Isabelle Wilkerson, the first African-American writer to win a Pulitzer Prize in 1994, DuVernay explores the origins of injustice. "Wilkerson's books fascinated me, and the script was born from our long conversations," said the director, who established herself with Selma, Road to Freedom (2014), a film about one of the major events in the civil rights struggle. right and against racial segregation by a movement led by Reverend Martin Luther King Jr.
What particularly impressed Ava DuVernay? Caste: the origins of our discontent (Random House, 2020, not yet translated into Italian), in which Isabelle Wilkerson explains that caste hierarchy is not about feelings or morals, but about power: which groups have it and which do not. Regardless of race or class, our lives are defined by a powerful system of unspoken divisions. The Pulitzer Prize-winning writer offers a striking portrait of this occult phenomenon: Bridging the caste systems of the US, India, and Nazi Germany, Wilkerson shows how they shaped our world and how their rigid and arbitrary hierarchies still divide us. Thus, Wilkerson reveals the foundations that link the caste systems of different civilizations, and demonstrates how our era of escalating conflict and unrest arose as a consequence of caste. Wilkerson "shows us how we can and should overcome their artificial division through the insane caste system and move towards our shared humanity," the director explained.
"A black director like me is almost always asked only about racism, and directors are only asked about their art," Ava DuVernay denounced during a press conference at the Venice Film Festival, saying that the independent film has already been sold in the US.
"I was often told that black directors are not interested abroad, they cannot imagine winning awards, they cannot think of winning audiences in theaters," she said, "they also told me:" You will. I will never be able to participate in a festival like the one in Venice," and instead it happened. Thus, the festival finally acknowledged that there was an absence in its history. We have to ignore prejudice and do something."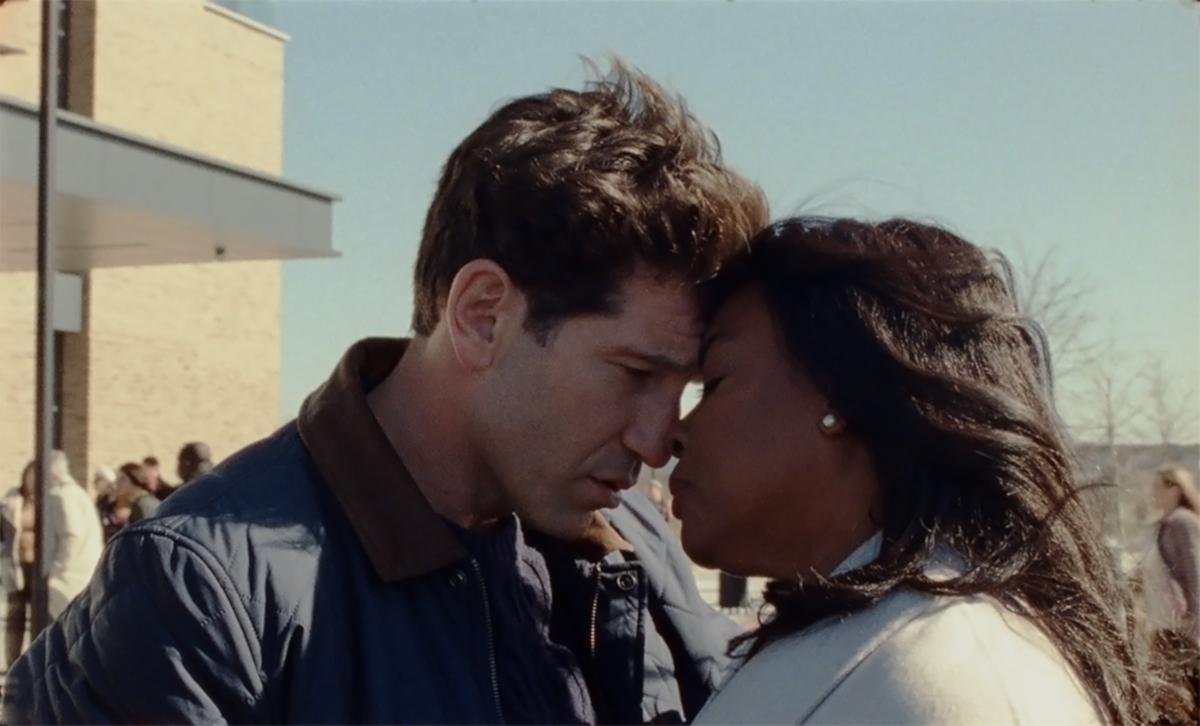 To the cinema Source interpreting Isabelle Wilkerson will be Aunjanue Ellis-Taylor, ex-wife of Will Smith in fiction. King Richard and who will soon appear in the cast of the long-awaited new version Purple. Next to her are Jon Bernthal, Nisi Nash-Betts, Vera Farmiga, Audra McDonald, Nick Offerman, Blair Underwood, Connie Nielsen, Emily Yancey, Jasmine Cephas-Jones, Finn Whittock, Victoria Pedretti, Isha Blacker, Miles Frost.
Along with professional actors, the director wanted to bring together "real people playing themselves to create the right dynamic between fiction and reality." Ava DuVernay stated of this choice, "I don't think we'd get that much freedom to choose actors if we were working with Hollywood studios."
Before traveling to Nazi Germany, Ava DuVernay wanted to honor the memory of writer Primo Levi, Holocaust survivor and author If it's a manas a result of which his quote appeared in a fragment of the film: "It happened and can still happen."
Source describes the dramatic scenes of suffering humanity and combines them with "joyful scenes", as the director specified, related to the family life of the writer Isabelle Wilkerson. "Sometimes beauty is not in appearance, sometimes beauty is an open truth, a lesson learned," said Duvernay. – My creation experience Source it was a wonderful and challenging journey, revealing its beauty in both happy and difficult times. This film has changed my understanding of work and life, love and existence."
"Working with such a talented and passionate actress as Aunjanue Ellis-Taylor was an indescribable gift," she added. Lloyd and editor Spencer Averick were a source of great joy. In general, the history of the creation of this film The film reflects the path of the protagonist in the film. Isabelle Wilkerson finds beauty in courage, ignoring ill-wishers and turning injury into triumph. Luckily, I did it too."