Business
Banks return to attend without shift – News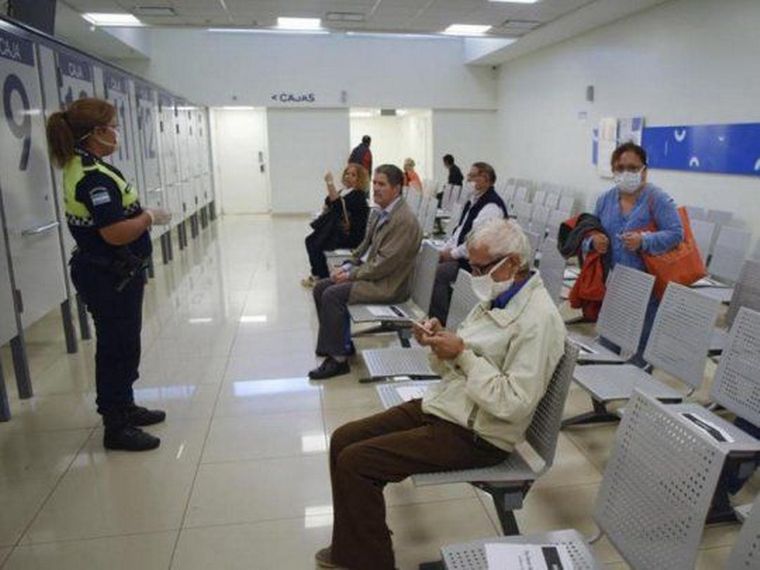 Banks will once again serve the general public without a shift starting this Monday under a scheme in which preventive health measures such as the use of face masks in closed spaces and a minimum distance of two meters must continue.
In a statement, the Central Bank (BCRA) specified that the measure covers financial entities, non-financial companies that issue credit and / or purchase cards, other registered non-financial credit providers, exchange houses and collection companies. extra-bank.
The monetary authority clarified that "If the capacity of attention allows it, it will be possible to attend with both modalities, giving priority to the attention of the clients who have turn and to people who present themselves with their Unique Certificate of Disability in force or with reduced mobility".
"In case of choosing to give priority to attention with shift, the entities must display this condition clearly on their Internet pages, the shift may not take more than three business days and it must be processed in a simple way through those pages or by other electronic means and be attended to quickly, "said the official agency.
/ Embedded Code Home /
/ End Embed Code /
In the province of Buenos Aires, the banks of 98 districts, among which is La Plata, will change their opening hours to the public from Monday, which will be from 8 a.m. to 1 p.m., a measure that will last until April 3.
The new schedule does not include banks with branches in the Buenos Aires suburbs, which will continue to serve from 10 a.m. to 3 p.m.