World
Barbados bids farewell to Queen Elizabeth II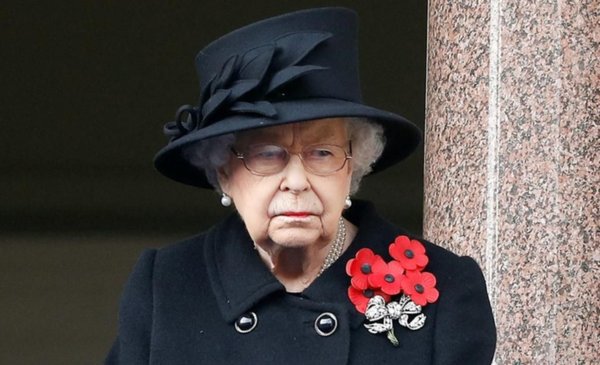 BRIDGETOWN
Barbados is on the verge of severing ties with the British monarchy to become the world's youngest republic: its current representative, Governor General Sandra Mason, will replace Queen Elizabeth II as head of state this week. However, the legacy of a colonial past and the impact of the pandemic on tourism pose significant challenges for the Caribbean island, famous for its beaches and flair for cricket.
Ceremonies scheduled for Monday night will include military parades and celebrations for Mason's inauguration as president, with Prince Charles, heir to the British throne, in the audience.
The beginning of a new era has fueled the debate among the island of 285,000 inhabitants over centuries of British influence, which included more than 200 years of slavery until 1834, and the final independence of Barbados in 1966.
"When I was little, when I heard about the queen, I was very excited," said Sharon Bellamy-Thompson, a 50-year-old fishmonger in the capital Bridgetown. This woman remembers seeing the monarch on a visit when she was about eight years old.
"As I grew older, I began to wonder what this queen really means to me and my nation. It didn't make any sense, "he said. "Having a president from Barbados will be great."
For young activists like Firhaana Bulbulia, founder of the Barbados Muslim Association, British colonialism and slavery are responsible for the island's modern inequality.
"Economic inequality, the ability to own land and even access to bank loans have a lot to do with the structures built after British rule," says 26-year-old Bulbulia.
"The real chains (of slavery) were broken and we no longer carry them, but the mental chains continue to persist in our mentality."
"There is no point being independent and answering to the crown. So I really think being a republic is the way to go, "said Derry Bailey, owner of a beach chair rental business.
In October, Barbados elected Mason to become its first president, a year after Prime Minister Mia Mottley declared that the country would "totally" abandon its colonial past.
But some Barbadians argue that there are more pressing national problems, such as the economic crisis caused by the Covid-19 pandemic, which has exposed the excessive dependence on tourism, which, ironically, has its biggest livelihood on British visitors.
Unemployment stands at almost 16%, up from 9% in recent years, despite the sharp increase in government loans to finance public sector projects and create jobs.
Opposition leader Bishop Joseph Atherley showed his rejection of the change of command: "A growing number of covid cases, a growing sense of stress and fear: I just don't think the time is right."
Other criticisms center on Mottley's summons to Prince Charles as the guest of honor and granting him the Barbados Order of Freedom, the highest national honor.
"The British royal family is a source of exploitation in this region and, so far, they have not offered a formal apology or any kind of reparation for the damages suffered," said Kristina Hinds, professor of international relations at the University of the West Indies. in Barbados. "I don't see how anyone in the family can receive this award." (AFP)