On September 16th, fans from all over the world come together to celebrate Batman Day and celebrate their love for the DC superhero., one of popular culture's most iconic and enduring characters. In honor of this annual tradition, DC and Warner Bros. Discovery, along with some of its most important partners, is presenting events, initiatives and product launches dedicated to Gotham City's protector. Batman Day 2023 will introduce the world to some of Batman's most iconic teams: friends, allies or dangerous foes. Fans will be able to celebrate the Dark Knight universe through the characters who, along with Batman, created it. so memorable.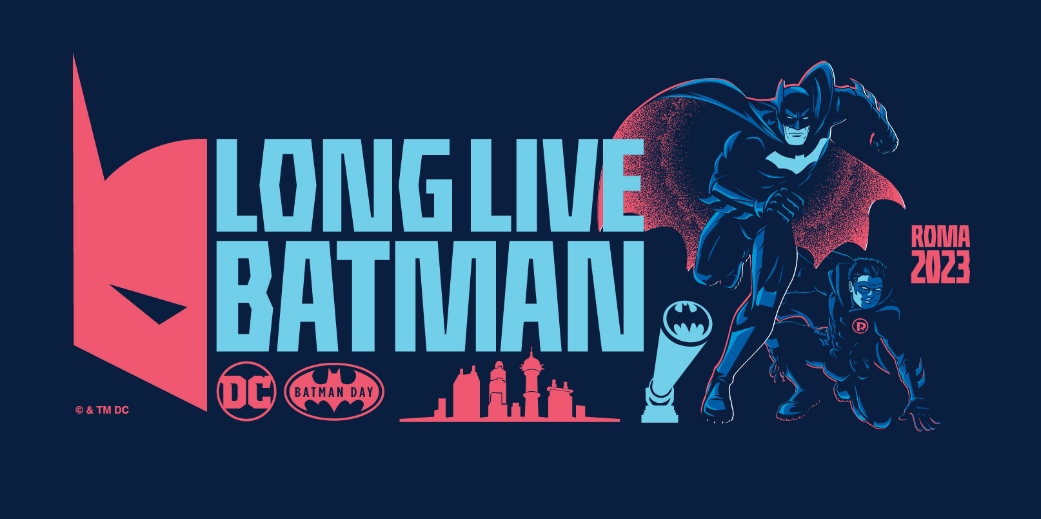 On September 16 and 17, the Maximo shopping center in Rome will host a festive area dedicated to Batman and his most loyal ally: Robin. Inside the zone will be a variety of graphics to create unforgettable photos and videos in the world of Batman: from the Bat-Signal to the Gotham City skyline, every fan will have the opportunity to immerse themselves in the most iconic elements of the Dark Knight. It will also feature graphics celebrating the dynamic duo: Batman and Robin. Plus a life-size statue of one of the most beloved and treasured versions of Batman seen in a movie theater.
Panini comic book volumes
This year, on September 16, 2023, the Dark Knight, Batman, will once again be celebrated in a big way with a selection of volumes and special books. Thanks to the preview of issue 383 of the Anteprima catalog, we can give an idea of ​​the goodies that we will find already on September 14th in comic shops and bookstores.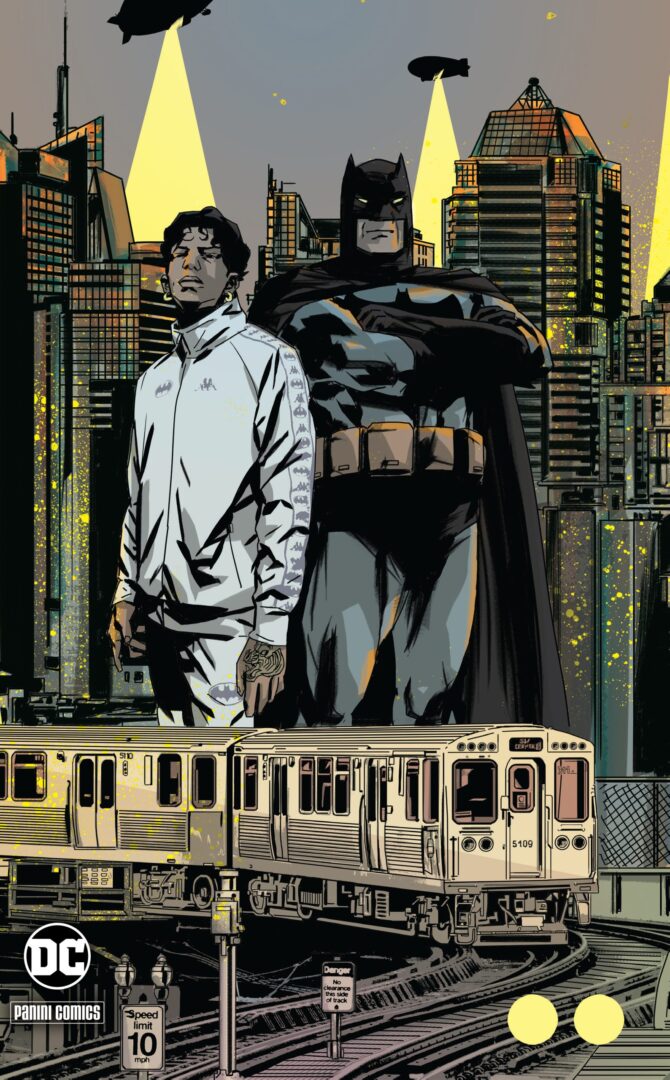 Let's start with volume Batman Day 2023 – Friends and enemiestraditional special episode dedicated to the great celebration of the Dark Knight.: A collectible anthology bringing together four stories signed by some of the authors who have distinguished themselves over the years with the most important works dedicated to Batman: J. Michael Straczynski, Tom King, Scott Snyder AND Sean Murphy. The common thread of the stories contained in Batman Day 2023: Friends and Foes – Available from Thursday, September 14 in bookstores, comic shops and on Panini.it – ​​this is the main theme of this year's Batman Day: teaming. In each story, Batman teams up with capable (and sometimes unlikely!) allies to fight evil, from Superman to Catwoman to Looney Tunes' Fudgie!
And Batman's new traveling companion also appears on an exclusive cover designed by Antonio Fuso.designed specifically for Italy and created in collaboration with Kappa: shrouded in the darkness of Gotham City, the rapper and producer appears next to the Dark Knight Manuelito Hell Raton, brand ambassador of Kappa's Batman collection. On the occasion of Batman Day, by the way, Kappa is proud to announce its collaboration with Warner to celebrate Batman, the superhero who has symbolized hope and determination for generations of fans. A unisex collection which comes in two trim levels: the first includes the iconic 222 Banda model. Hoodie, T-shirt and pants with all-over Kappa and Batman logo. The second included sweatshirts and oversized T-shirts with graphic prints on the back, taken straight from the Warner archive. Both packages are offered in three color options: cream, gray and purple. Batman Day 2023: Friends and Foes, in regular edition or with an alternate cover, is an anthology not to be missed for anyone who loves the character, as well as new readers who want to learn more about such an iconic hero. The meeting is held in a bookstore, comic shop and on Panini.it from Thursday, September 14. Collection Kappa xBatman will be on sale starting from 16 of September exclusively on Kappa.com and in selected multi-brand and Robe di Kappa stores.
Now let's move on to the second volume. Batman: Gotham Gargoyle #1, a four-issue miniseries that will be published simultaneously in the US and Italy. This mini-series was created entirely by artist Rafael Grampa. In an increasingly dark and desperate Gotham City, Batman makes a final choice: destroy the identity of Bruce Wayne and become Batman full-time. But while Batman knows the streets of Gotham well, he will soon realize that he barely knows himself. A serial killer is on the loose, and although the victims seem random at first glance, Batman will discover that they are all connected not only to each other, but also to him. As a new gallery of depraved enemies emerges, Batman must confront the nature of evil, even that which lurks in his heart, to protect the city he is sworn to protect.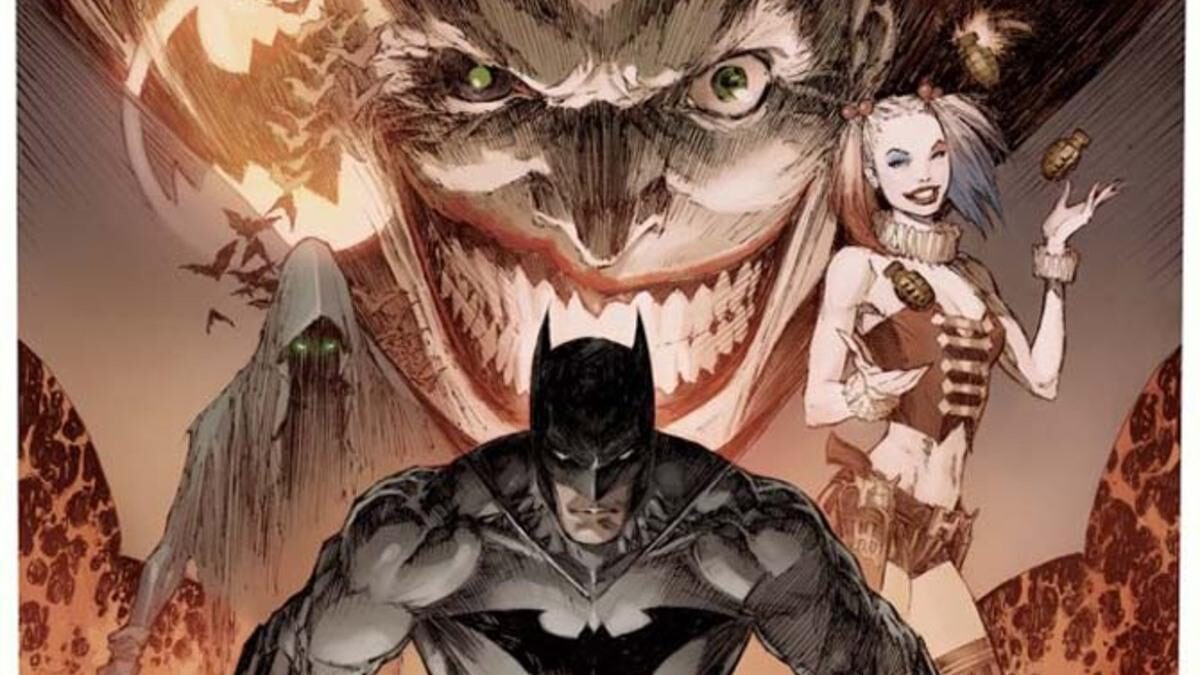 The third volume, offered for Batman Day, Batman and Joker. Deadly Duo, written and illustrated by Marc Silvestri. Silvestri rose to fame in the 1980s and 1990s through his work as an artist at Marvel and creating characters such as Witchblade and Darkness for his imprint Top Cow Production, one of Image Comics' key studios. This is Silvestri's second work in the pages of Batman, following 1996's Batman: Black and White.
"Batman and the Joker are two of the most iconic characters in the world, having chased each other for over 80 years. I thought it would be interesting to see them on the same side, so I wrote this story."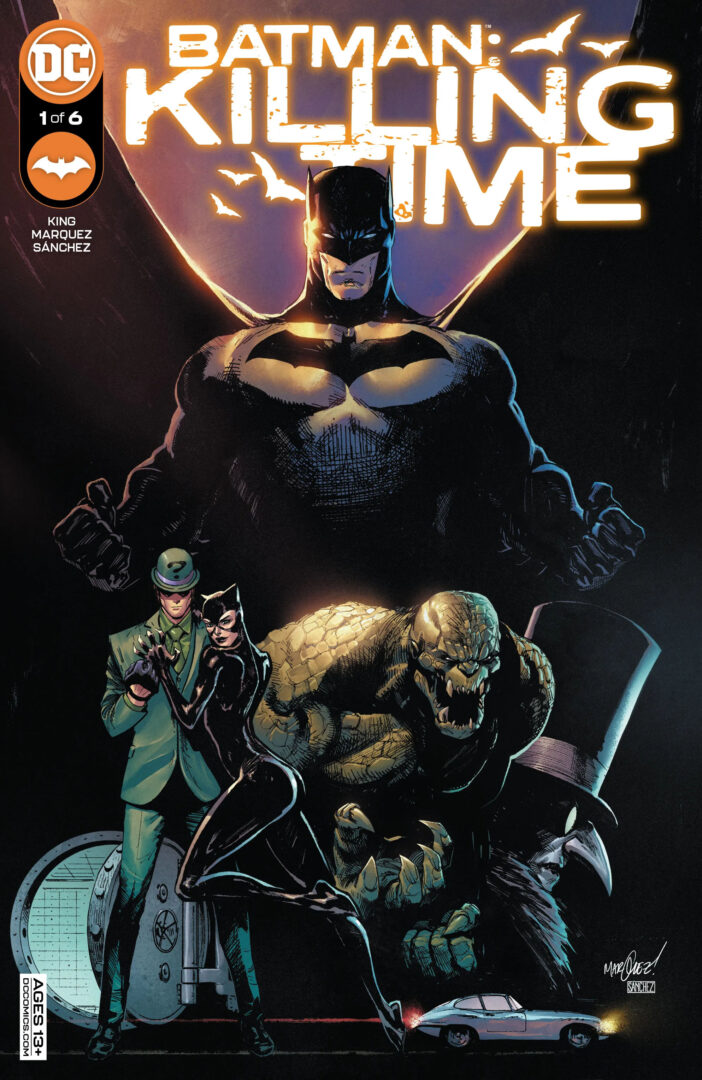 The fourth Batman Day offering is a reprint: Batman: Killing Time Tom King and David Marquez miniseries that will be revived in one volume. Set in the early years of Batman, this miniseries brings together classic villains such as the Riddler, Catwoman, Killer Croc and the Penguin. The criminals are executing the perfect plan for the perfect heist, but Batman will try to stop them. The miniseries was drawn by David Marquez and inspired by Stanley Kubrick's film Armed Robbery.
The fifth offering, while not available for Batman Day, will arrive a month later in October. It's about Riddler. Year one, a comic prequel to the film Batman written by Paul Dano, the actor who played the villain in the film. In this story, we see forensic accountant Edward Nashton, aka the Riddler, expose Gotham City's dark political and elite corruption and go completely insane in the process. Author Paul Dano helped create the latest film version of the Riddler, and this comic book series will offer a deep and complex exploration of the character with noir tones and themes similar to those of the film.
Returning to Tom King, Proposed Sixth Volume Gotham City. Year one, with art by Phil Hester. This new work will be published directly in hardcover and will take place two generations before the arrival of Batman. The story follows private investigator Slam Bradley as he investigates the disappearance of Wayne's newborn heiress Helen, the "kidnapping of the century." This will be the beginning of an epic and brutal story about a man living on the edge of a city that is about to burn down.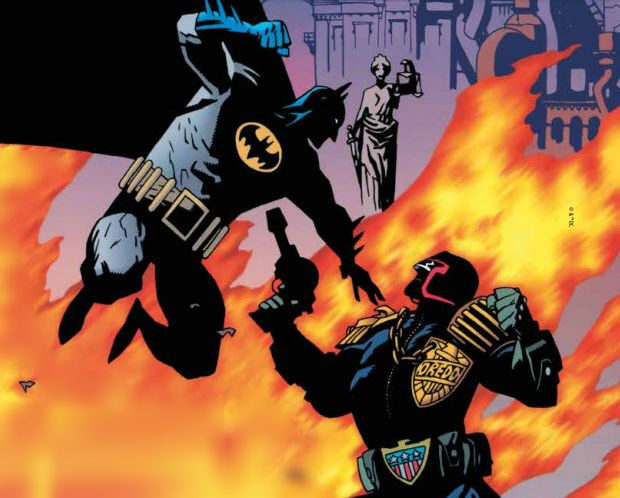 Finally, we conclude with Batman/Judge Dredd: Vengeance and Judgmentvolume 320 pages that collect all the stories released in the 90s that feature the meeting of Batman and Judge Dredd. Between 1991 and 1994, these two characters clashed several times, despite their very different methods of punishing criminals.
Games
Warner Bros. Games and DC recently announced Batman: Arkham Trilogy for Nintendo Switch, is already available for pre-order. A collection of award-winning Rocksteady Studios video games, bringing together Batman: Arkham Asylum, Batman: Arkham CityAND Batman: Arkham Knight in one final package. Batman: Arkham Trilogy will be available starting October 13, 2023 for Nintendo Switch and will include all downloadable content (DLC) released to date for each of the three games. All fans will be able to put themselves in the shoes of the Dark Knight and immerse themselves in the legendary Arkham universe to bring DC's most notorious criminals to justice. The Nintendo Switch Trilogy is developed by Turn Me Up Games.
Cinema and TV
Boomerang is celebrating Batman Day, September 16th and 17th, 2023, with a full weekend of Batwheels as the channel's flagship series. Batwheels is DC's new and first can't-miss show for preschoolers with Batman, Robin and Batgirl. like the main characters. Characterized by action and adventure, the series combines two of children's favorite elements: superheroes and cars! Essentially, the show revolves around a team of young super-powered vehicles that protect Gotham City from crime along with a host of iconic DC heroes. In their adventures, the Batwheels will learn to understand and cope with life's unexpected events. Young viewers will be able to observe the world through the "headlights" of the main characters and recognize themselves in them, because Batwheels cars are children! Plus, there will be no shortage of heroes and villains from the Batman universe, the dark superhero beloved by adults and children alike, making the series even more unique and exciting! Batwheels will feature a variety of stories, mysteries and adventures, always under the guise of comedy and action. The show will teach children the importance of friendship, teamwork and believing in themselves and their uniqueness.
To celebrate Batman in September, Sky will launch a new Sky Cinema Batman pop-up channel in Italy. from September 25 to 30. The channel will broadcast: "Batman" starring Robert Pattinson, Christopher Nolan's "The Dark Knight" trilogy, as well as cult Batman films by Tim Burton ("Batman", "Batman Returns") and Joel Schumacher ("Batman Forever", "Batman and Robin") All films will also be available on NOW.
Gadgets and partners
Batman Day is coming too eBay: one will live until September 24 official store dedicated to the Dark Knight and the world of DC. The store's global market offering includes an exclusive selection of new releases and collectibles, from Iron Studios 1.10 scale resin figurines to popular Funko POP figures (some limited edition) and Lego playsets. In addition, a collection of home videos featuring the masked hero will be available for purchase, some in steelbook or special packaging. Treasure hunting like no other: The eBay store will feature a space dedicated to the Batman community where fans can purchase hard-to-find items to add to their memorabilia collection.
Co.D.Co, together with the Naturaverde KIDS brand, dedicated to creating high-quality care and beauty products for the whole family, especially babies, signs a new Batman line: four items, including a very practical shower shampoo with ORGANIC Green Tea extract. Dermatologist-tested, the shower shampoo has a fresh Blue Energy scent and does double duty: gently moisturizes the body's skin, maintaining its natural pH level, while at the same time cleanses and nourishes hair, adding shine.
Group Nestlé, a global leader in the food sector with a presence in 187 countries, launches a collaboration between the Nesquik and DC brands with the launch of a great promotion to celebrate back to school 2023 in a big way. Back to school will be even more fantastic. thanks to Nesquik Instant Cocoa and Nesquik Ready to Drink, Nesquik Original Cereals, Duo, Boats, Nesquik Maxi Choco Bar and Cookie Crisp Cereals. Thanks to a special partnership, when you buy one of Nesquik's products, you can participate in the "Win Your Superheroes Smartwatch" promotion, which offers kids' favorite superhero smartwatches every day: SOS call, SMS, video camera and more. . Plus, the final prize is a trip for the whole family to the Parque Warner amusement park in Madrid to experience the adventure live! All information on www.nesquik.it.