Beyoncé and Jay-Z at the Louis Vuitton Men's Spring-Summer 2024 fashion show on the Pont Neuf Bridge in Paris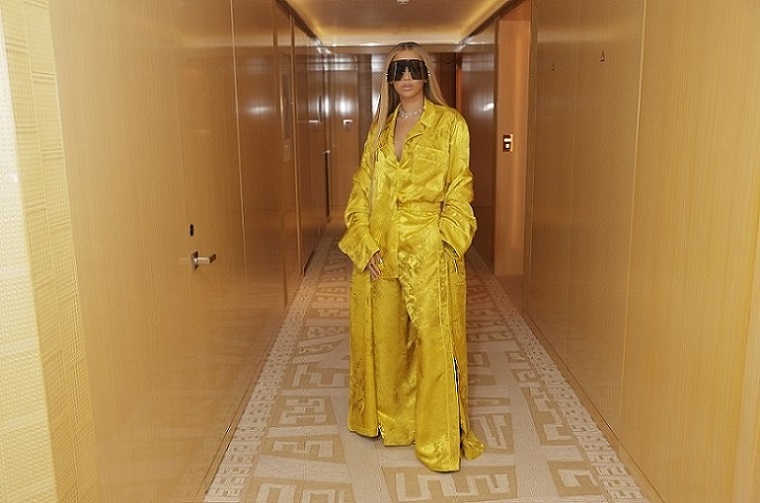 Pharrell Williams presented its first collection as a new Louis Vuitton Men's Creative Director On the Pont Neuf in Paris.
Guests include Beyoncé, Jay-Z, Rihanna, A$AP Rocky, LeBron James, Tyler the Creator, Zendaya, Kim Kardashian, Megan Thee Stallion, Jared Leto, Lewis Hamilton, Jaden Smith, Willow Smith, Kelly Rowland, Naomi Campbell, Lenny Kravitz, Ghali, Mahmoud, Dan Carter, Tahar Rahim, Jackson Wang, Jonathan Cohen, Nigo, KAWS, Omar C, Riz Ahmed, Joel Edgerton, Michael Ward, John Boyega, Song Joongki, Utah NCT127, A$AP Ferg, Jude Bellingham , Maluma, J Balvin, Jaylen Brown, Anita, A$AP Nast, BamBam, Skepta, Sebastian Yatra, Russell Westbrook, Koi LeRay, Marcus Rashford, Travis Bennett, Paolo Banchero, Tobe Ngwe, Pierre Gasly, Austin Lynn, Aaron Piper, JJ Lynn, Edison Chen, Lennon, Quavo, Busta Rhymes, Offset, Gimmes, Bai Jingting, Henry Taylor, Frank Gehry, Verbal, Yun, Nissi, Su Yiming, Jeffrey Nagai and Reo Sano.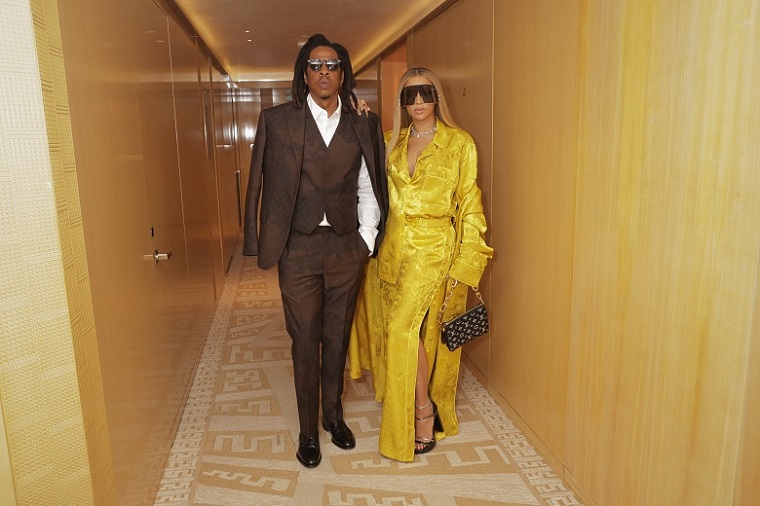 beyonce She wore custom made pajamas and a yellow jacquard bra.
jay zee Wore a custom made jacket with lapels, a classic waistcoat and Pont Neuf cigarette trousers in brown tailored silk and demoflège wool.
credit: © Courtesy of Louis Vuitton