After removing her from the list of iconic black artists during a previous concert, Bey shouted at the stage of the Renaissance World Tour in Atlanta, "Lizzo! I love you, Lizzo!"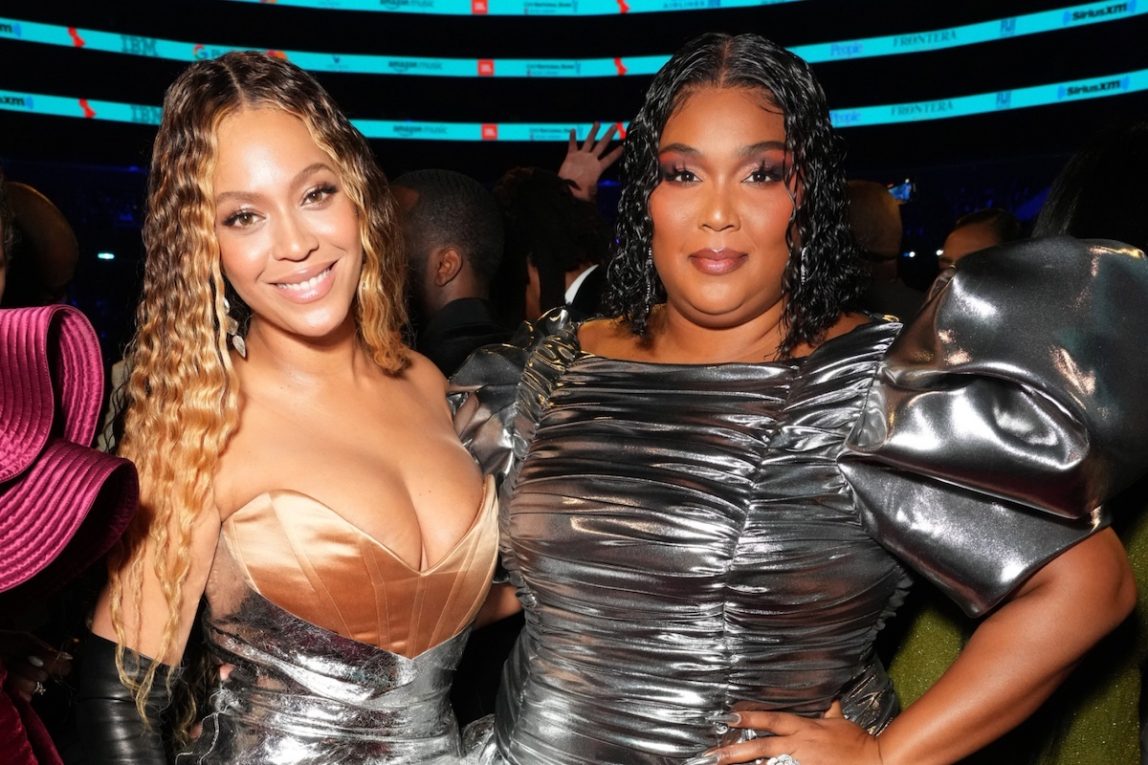 or at the 65th Grammy Awards on February 5, 2023 in Los Angeles, California. KEVIN MAZUR/GETTY IMAGES FOR THE ACADEMY OF SOUND
Missing Lizzo's name at the Foxborough concert on August 1 during a performance Break My Soul (The Queens Remix)After mentioning some of the iconic black female artists in music, Beyoncé listed the performer again on stage on Monday at the Renaissance leg of the Atlanta World Tour and yelled, "Lizzo! I love you, Lizzo!".
Lizzo attended the Renaissance show in June and shared the moment Beyoncé introduced her to the public. "I think about what we mean to people and how cyclical it is. We are all infinitely connected and important. It's a great honor," Lizzo wrote in her Instagram post.
Beyoncé tonight in Atlanta: "Lizzo! I love you, @Lizzo!!" 🤍 #ATL #Round3 #RWT2023 🪩 pic.twitter.com/FpSHaODKqI






— BEYONCE LEGION (@BeyLegion) August 15, 2023
Beyoncé's support in Atlanta came after a lawsuit filed against Lizzo by three of her former dancers who accused her of sexual harassment and creating a hostile work environment in connection with incidents alleged to have occurred starting in 2021 and continuing through 2023. rolling stone, the dancers say, Lizzo, who has emphasized body positivity throughout her career, raised the issue of one of the dancers gaining weight. Who claims she was later reprimanded and fired after recording the fight due to her health condition, the report said.
"The way Lizzo and her team treat their artists seems to go against everything Lizzo publicly stands for, while privately she shames and humiliates her dancers in not only illegal but downright demoralizing ways" plaintiffs' attorney Ron Zambrano says.
Lizzo denied the accusations, writing on Instagram earlier this month that her "work ethic, morality and respect have been called into question. My character has been criticized." He continued, "I usually prefer not to respond to false accusations, but they are incredible and too outrageous not to be discussed."
"These sensational stories come from former employees who have already publicly admitted that they were told that their behavior during the tour was inappropriate and unprofessional," Lizzo wrote in a statement.
From Rolling Stone USA