World
Bielsa described Kast as "anti Argentine" and unleashed the reaction of the Chilean government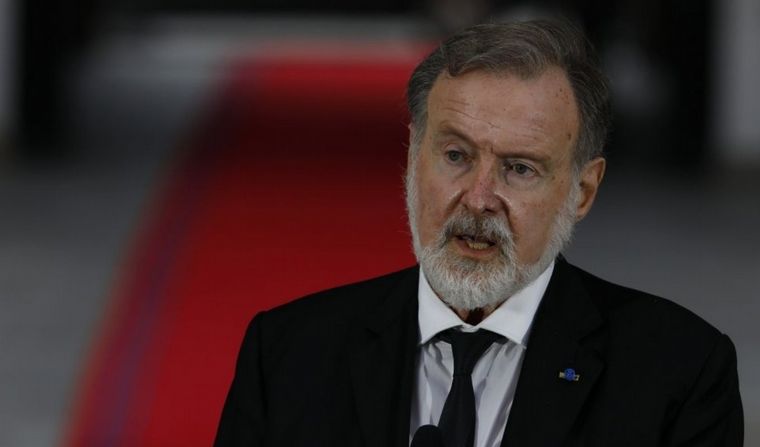 The Argentine ambassador to Chile, Rafael Bielsa, affirmed today that the most voted presidential candidate in Chile Jose Antonio Kast, representative of the ultra-right, "He has exhibited his anti Argentinism" and had "all kinds of xenophobic expressions".
The Chilean government publicly condemned Bielsa's statements and assured, in a statement from the Foreign Ministry that "They represent an unacceptable interference in the internal affairs of Chile and violate norms of the Vienna Convention on Diplomatic Relations".
Despite the diplomatic position he holds, Bielsa did not hesitate to publicly state that a Boric victory it would be beneficial for bilateral relations.
What is striking is that Bielsa is part of a government that has shielded itself in the principle of non-interference in the internal affairs of other countries to avoid definitions of the situations in Venezuela, Cuba and Nicaragua.
"The Government of Chile reiterates its permanent willingness to maintain the best political and diplomatic relations with the Argentine Republic, within the framework of the historical friendship that unites us and the reciprocal respect that our peoples deserve"Added the Chilean statement.
Bielsa expressed himself after Kast prevailed in the first round of the presidential elections in that country with 27.8% of the votes and got into the ballot with the leftist referent Gabriel boric.
Bielsa's criticism of the candidate with the most votes in the first electoral round of the neighboring country led to Government sources let it transpire that his statements were in a personal capacity and that do not reflect the position of the president's administration Alberto Fernandez.
"If one takes public demonstrations as an element of judgment, Kast has exhibited his anti-Argentinism as one more label of the phrases he utters," said the Argentine ambassador in radio statements.
In this sense, he specified: «From tell us that we have historically stolen territories, that we have to stop stealing territories from Chile, until all kinds of xenophobic expressions against Argentines, that I have them filed, registered, read and studied ».
In another interview, Bielsa warned that "There are articles by Kast advisers against Argentina with a level of aggressiveness that are alarming" and argued that his speech "is very generic and imprecise, but It is not a right comparable to that of (the current president of Chile, Sebastián) Piñera«.
Kast's is a Rupturist, Pinochetist right wing, which is not afraid to say its name"Said the diplomat while maintaining that the Chilean presidential candidate" can be compared to (Jair) Bolsonaro and (Donald) Trump. "