Binance, the exchange cryptocurrency exchange, announced today the appointment of former federal investigator Greg Monahan as Global Head of Money Laundering Reporting (GMLRO).
Through a press release published by Binance on Wednesday, August 18, it was announced that Greg Monahan, a former criminal investigator for the United States Treasury, has been hired as responsible for combating money laundering.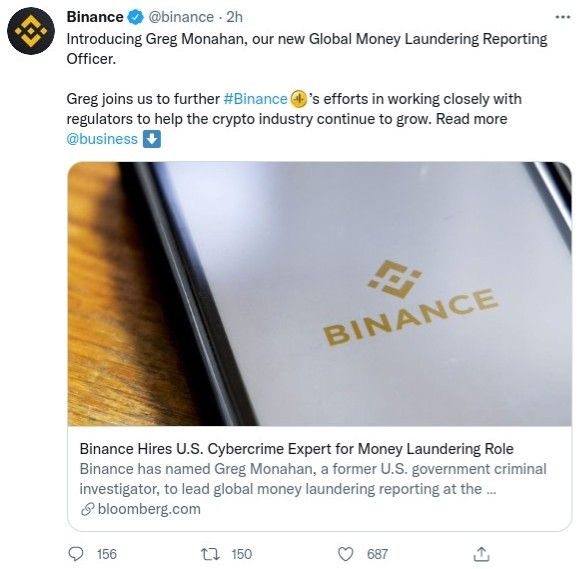 An important step for Binance
According to the statement in the statement, Greg Monahan has nearly 30 years of credited service with the United States federal government, most of which as a Treasury criminal investigator., the body responsible for investigations of taxes, money laundering and other financial crimes.
In this way, Monahan has led important international investigations that they have contributed to the dismantling of "some of the most prolific cybercriminals, state actors and terrorist organizations".
Upon the appointment, Greg Monahan noted:
"Binance has a strong culture of putting its users first, from providing market-leading products to supporting high-profile research that helps make the crypto industry a safer place."
And he continued exposing:
"My efforts will focus on expanding Binance's international anti-money laundering (AML) and investigative programs, as well as strengthening the organization's relationships with regulatory and law enforcement agencies around the world."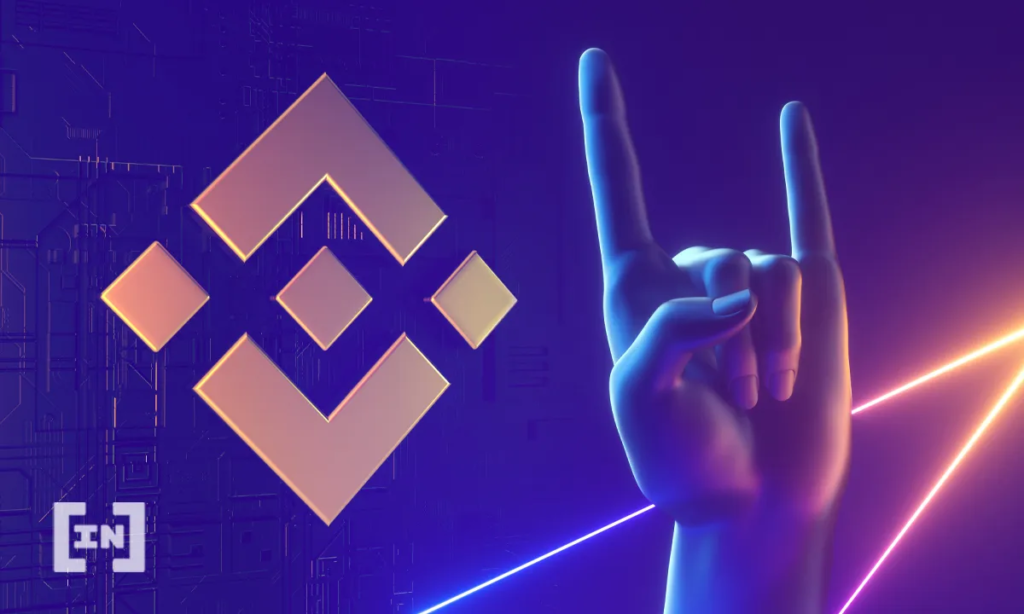 Keeping Binance at the highest level
Last June, Binance CEO Changpeng "CZ" Zhao noted that the exchange he was ready to help regulators around the world and together find the optimal way to establish a fair playing field.
In this sense, through the press release, CZ, expressed:
"We have always held Binance to the highest standard to safeguard the interests of our users, and to that end we are always expanding our capabilities to make Binance and the wider industry a safe place for all participants. […] As a former US law enforcement investigator, Greg Monahan brings a wealth of research and AML experience to Binance. We are delighted to welcome you to our team as GMLRO and look forward to your contributions. "
This is the latest in a series of moves that have been recorded on Binance's board of directors. Brian Brooks, who used to be one of America's top banking regulators, resigned as CEO of Binance.US. He had only been in his position for three months.
His departure occurred three weeks after that of Ricardo Da Ros, who resigned from his position as director of Binance Brazil in July.
Karen Leong, who had held the GMLRO role since 2018, will remain at Binance as Chief Compliance Officer.
The post Binance hires former US Treasury official to combat money laundering was first seen on BeInCrypto.