Published:
Aug 21, 2021 11:11 GMT

The platform, famous for its adult content, decided to ban the publication of such materials after seeing a 553% growth in revenue during the pandemic.
Edward Snowden, the former CIA and National Security Agency contractor who in 2013 revealed the massive U.S. electronic espionage, reacted in a tweet to the news that Only Fans, the online subscription platform known for its abundant amount of pornographic content decided to prohibit the publication of this type of material.
"Bitcoin fixes it," Snowden wrote.
Following in Pornhub's footsteps?
Snowden evoked Bitcóin because Pornhub, one of the leading adult content websites, already operates with cryptocurrencies. In fact, last December, the platform announced that it would accept cryptocurrencies as only form of payment for your premium services. From then on, subscribers can pay for services provided using a wide range of cryptocurrencies, including Bitcoins and the Ethereum digital currency.
The company had to make this transition in response to the decision by credit card services Visa and Mastercard to suspend payments on Pornhub due to allegations of child sexual abuse present in the platform's content.
New rules of the game
Only Fans announced this Friday that from next October 1 its users will not be able to upload any type of material that "contains sexually explicit conductThe decision was made following requests from the platform's banking partners and payment providers who treat such services with suspicion.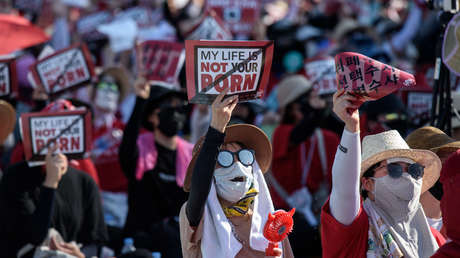 Creators will continue to have the ability to post content containing nudity "as long as it is consistent with our acceptable use policy," said the platform, which already has more than 130 million users and experienced a 553% revenue growth. during the pandemic. Currently, the OnlyFans terms of use allow nudity, except where the content was recorded or transmitted from a jurisdiction where public nudity is illegal.
Meanwhile, some 'stars' of Only Fans are already looking for other sources of income. Thus, a 'streamer' nicknamed 'xoAeriel' on Twitter began promoting her account on another website with similar content. "When onlyfans fail you, I have realFansly to keep up with my fun stuff," tweeted, leaving the link of your account. For his part, another 'celebrity' nicknamed 'pouty girl' also public a similar message, promoting your profile on the same platform.