Money
Bitcoin loses 10% and is trading below $ 43,000 due to global pressure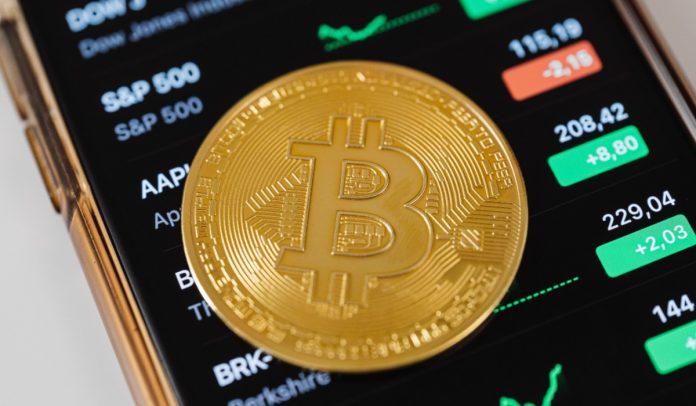 The most popular cryptocurrency, bitcoin, traded today, Monday, September 20, 2021, at US $ 42,634.
After a start of operations in a downtrend, when reaching the US $ 42,634, bitcoin decreased losses and is at 9:33 am (Colombia time) in US $ 43,921. However, the main cryptocurrency infected other currencies of the crypto market such as Etherium, Xrp and Litecoin, with decreases of 7.93%; 10.83% and 8.69%, respectively. See more in Currencies.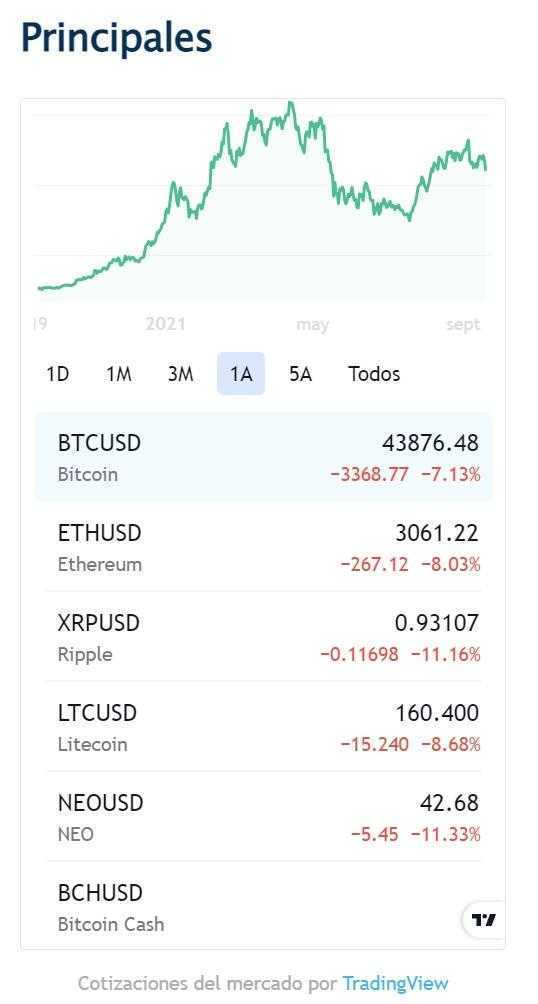 Several analysts believe that investors they reduced risk amid a slump in world markets. According to a report by Cnbc.com, bitcoin has reduced its appeal as a safe haven asset, and has lowered its price amid successive declines, amid general aversion to risk.
Also like stocks, bitcoin caught a general drop in September of the main equity assets. Bitcoin lost 10% on Monday and traded at $ 42,634 in early trading on September 20.
Recommended:

Premarket | Global stocks end week down; oil is also falling
The crypto market in general is also in negative territory with a latest drop in the Ether from 12% to $ 2,985.95.
Global equity markets are falling as investors fear spreading the risk of a restructuring across the China's real estate market tied to highly indebted developer Evergrande . Investors are also focusing on the Federal Reserve and whether it will signal its readiness to begin removing monetary stimulus from the economy. The central bank will begin its two-day meeting on Tuesday.
The decline of cryptocurrencies occurs when regulatory uncertainty intensifies of stable coins. The Financial Stability Oversight Board could designate them as systemic risk, the New York Times reported over the weekend, which could subject them and their traders to strict regulation.
The President's Working Group on Financial Markets is preparing a report on stablecoins and the Fed is expected to release a report on central bank digital currencies this month that could touch on stablecoin risks.
(With information at Cnbc.com)
–