Sports
Boca beat Aldosivi de Palermo 3-0 in Mar del Plata – Boca Juniors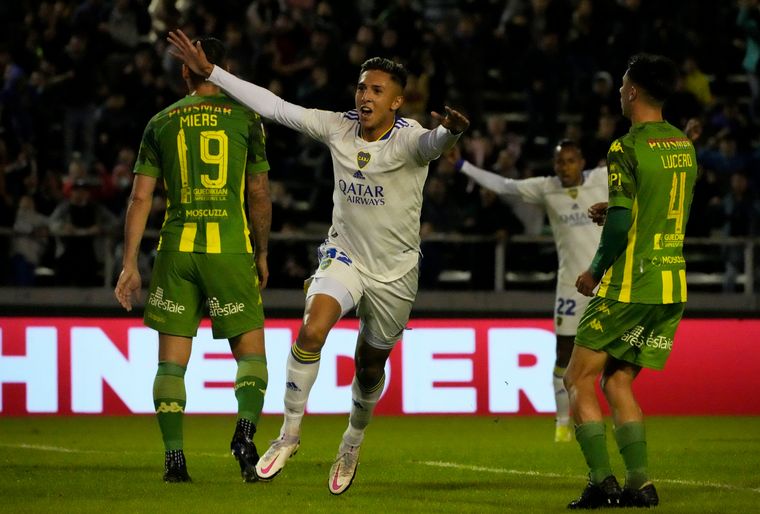 Boca produced a great win this Monday night, with high-level performances, and defeated Aldosivi de Mar del Plata 3-0 at the "José Minella" stadium for the twentieth date of the Professional League.
The goals of the Boquense team were the work of Agustín Almendra, 15 minutes into the first half, and in the complement the Colombians Edwin Cardona and Sebastián Villa increased, at 25 and 45, respectively.
/ Home Embed Code /
/ End Embed Code /
With this result, the team led by Sebastián Battaglia adds 33 points and is in sixth position, while "El Tiburon" has 21 units and is in the twenty-second position.
In Boca, the midfielder Eduardo "Toto" Salvio returned to play, after more than 200 days in recovery, after the rupture of the cruciate ligaments of the knee.
Video with the match summary
/ Home Embed Code // End Embed Code /
Synthesis
Aldosivi: José Devecchi; Rufino Lucero, Fabricio Coloccini, Marcos Miers and Fernando Román; Leandro Maciel, Francisco Cerro and Gastón Lodico; Malcom Braida, Martín Cauteruccio and Gabriel Hauche. DT: Martín Palermo.
Mouth: Agustín Rossi; Eros Mancuso, Lisandro López, Carlos Izquierdoz and Frank Fabra; Rodrigo Montes, Jorman Campuzano and Agustín Almendra; Edwin Cardona; Sebastián Villa and Luis Vázquez. DT: Sebastián Battaglia.
Goal in the first half: 16m. Almond (B).
Goal in the second half: 25m. Cardona (B) and 45m. Villa (B).
Changes in the second half: At the start of Emanuel Insúa for Lodico (A), 18m. Eduardo Salvio for Almendra (B), 23m. Federico Gino for Maciel (A), 31m. Diego González for Montes (B), 33m. Manuel Panaro for Román (A), 41m. Alan Varela for Campuzano (B), 43m. Pablo Becker for Braida (A) and Emanuel Iñiguez for Lucero (A).
Admonished: Fabra (B).
Stadium: José María Minella (Mar del Plata).
Referee: Andrés Merlos.