World
Boris Johnson lost the thread of his speech and ended up talking about Peppa Pig | Memes exploded on social media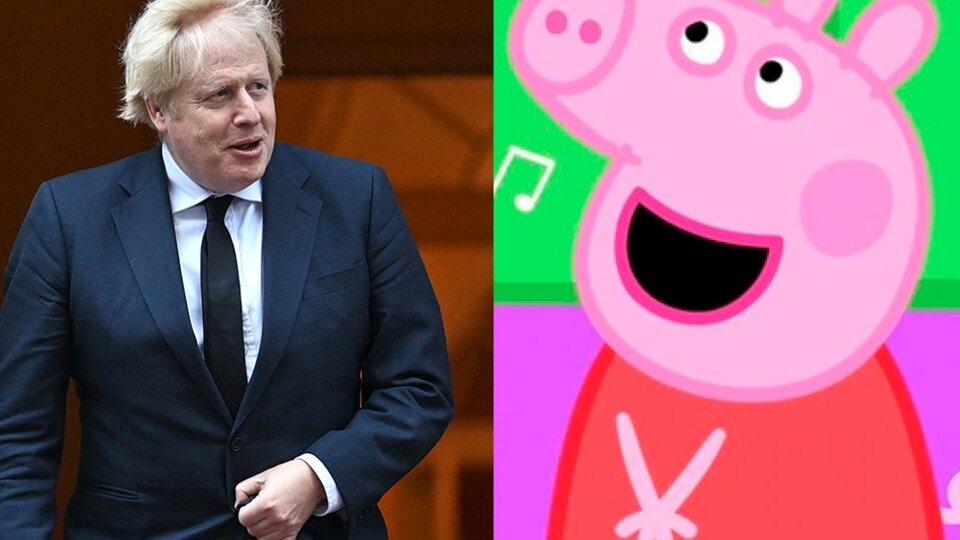 The British Prime Minister, Boris johnson, lost the thread of a speech in front of business leaders and He decided to tell a personal anecdote: his visit to the Peppa Pig theme park. "It's my kind of place.", assured the president.
While searching through his notes, Johnson said "damn it" and apologized for missing part of his speech in front of the Confederation of British Industry at the port of Tyne in northern England.
"The government can not fix everything," said the British premier and assured that the engine of growth is "the private sector" and gave the popular cartoon as an example.
"Yesterday I went to a place we all should go to: Peppa Pig World. Who has gone to Peppa Pig World raise your hand "asked Johnson, who was disappointed that not many had visited the theme park.
The president praised the place: "It has very safe streets and discipline in schools and there is a great investment in new means of transportation".
According to Johnson, the "great lesson" he took from his visit to Peppa Pig World is "the potential of British creativity."
"Who would have believed that a pig that looks like a hair dryer or possibly a Picasso-type hair dryer, a pig that was rejected by the BBC, would now be exported to 180 countries with theme parks in both the United States and China? A 6 billion pound business", He highlighted.
During his speech, Johnson said that investing in new green technologies and redistributing wealth and industry outside of south-east England could make Britain's economy "the largest and most successful" in Europe.
The business sector was one of the most reluctant to Brexit – supported by Johnson – because leaving the European Union (EU) would make trade relations difficult.
Trade between the UK and the EU in both goods and services has plummeted since the final separation in early 2020, although this was also affected by the onset of the coronavirus pandemic.
Memes
Johnson's speech triggered the creativity of social media users who immediately began uploading memes.
In one of them, Peppa "responds" to the prime minister's speech from the seat of government, 10 Downing Street. "I have no idea what you're talking about," says the pig.