To distribute arrival images Brad Pitt in Bolzano there was a German-language website called Stol. The photos and videos were subsequently picked up by L'Adige and Rai News. But what is a Hollywood star doing in Italy?
What do we know about Brad Pitt in Trentino-Alto Adige
Brad Pitt arrived at Bolzano airport on board Private plane. And, although the reason for his visit is shrouded in mystery, the most popular two hypotheses: a stay in one medical spaor the need to find the right ones location for the film about Ötzi, a film project he's always wanted to do (the actor is so fascinated by the mummy Similaun that he has Ötzi's silhouette tattooed on his left forearm). With a large hat on his head and the inevitable aviator glasses, Brad arrived in Italy with a designer suitcase and a guitar. From Bolzano the star then moved to Merano. But the reasons remain to be determined.
Brad Pitt has been to Italy many times
Of course, this isn't the first time Brad Pitt has chosen Italy as a work or leisure destination. Just a couple of weeks ago he was in Monza (PHOTO) to attend Italian Grand Prix. (in the next film the actor will play a Formula 1 driver, which will also include scenes filmed at the Lombardy circuit). In 2004, he was in Rome filming a film. Ocean's Twelve Steven Soderbergh. He also organized many holidays in Bel Paese with Angelina Jolie, with her children or alone, as a guest at George Clooney's villa in Laglio or in luxury hotels in Southern Italy. However, he was never seen in Trentino-Alto Adige.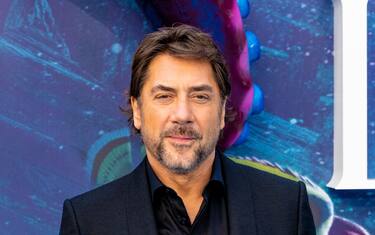 In-Depth Analysis
Javier Bardem to join Brad Pitt in Formula 1 film