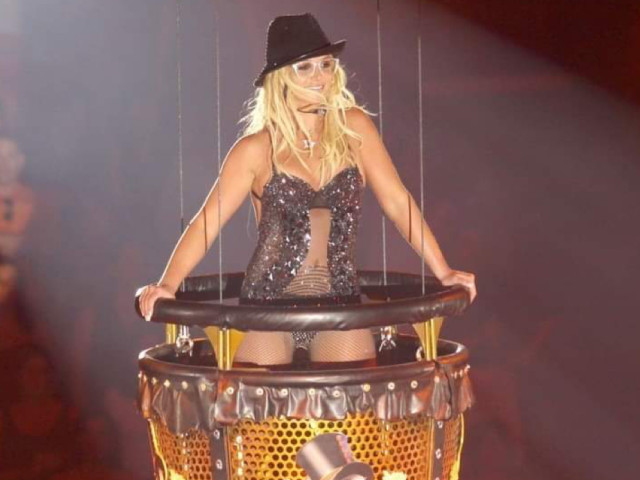 Britney Spears is happy that she can soon officially get rid of her father's guardianship and that she can live her life as she pleases, but some things still grind her. After gaining a voice and the courage to say things by name, the 39-year-old artist continues to share strong messages with her fans, relying on the book of sincerity.
Read also: Britney Spears got engaged and broke the news on Instagram. An unexpected comment posted by a famous actress caught everyone's attention
Two weeks before a judge decides whether conservative guardianship will end legally and officially, Britney wrote a message on Instagram to her family about struggling to keep those she loves close and how they disappointed her every time. The singer confessed that she is ready to close this circle and that she distances herself from those who do not treat her as she does.
Your cookie settings do not allow the content of this section to be displayed. You can update the settings of the coookie modules directly from the browser or from here – you need to accept social media cookies
Read also: Britney Spears, the images that go around the world. The artist was filmed dancing with a doll: "She is my daughter. We really look alike! "
"Doesn't it seem strange to you when you do anything to organize trips and outings with those you love, just to let yourself go in 10 minutes? It's humiliating and it's like every man I open up to He immediately said he was on vacation for two weeks … Okay, I see … they're only available to me as long as they're good. Well, I'm not available to anyone from now on! "I'm alone! In fact, I'm tired of being the understanding Mother Teresa. If you're rude to me, I'm done. This message is for my family … because they hurt me more than they might know." someone! I know the guardianship is about to end, but I still want justice! I'm only 162 cm tall, but I've played the role of the "older" person for the rest of my life. Do you know how hard it is? ", Britney Spears transmitted in her message posted on Instagram.
Britney Spears' father has given up custody
After court battles and shocking and painful revelations from Britney, her father decided to retire from the position that gave him power and a considerable income for 13 years, that of legal guardian of his daughter. However, it is a judge who will decide if the artist is able to manage on her own.
Read also: AJ McLean from Backstreet Boys, unexpected revelations about Britney Spears: It broke my heart the last time I saw her
Photo gallery
Britney Spears, an artist without freedom: "I'm not allowed to get married or have a baby"
Before she was released, when her father had not yet given up her guardianship, Britney Spears, who is the mother of two children, said she was in control and was not allowed to marry or have children.
"I was told I was not allowed to marry or have a child," Britney told the judge. "At the moment I have an intrauterine device in me, so I can't get pregnant," the artist continued, noting that her guardian does not agree for her to give up this method of contraception.
Read also: Explosive details in a new documentary about Britney Spears and the tutelage she lived under for 13 years: "I want my life back"
Your cookie settings do not allow the content of this section to be displayed. You can update the settings of the coookie modules directly from the browser or from here – you need to accept social media cookies
Britney Spears shook the music industry with statements she made to her father. Since 2008, the artist's father has taken control of her finances in court, and Britney cannot take any important steps without his approval. But now, Britney is determined to face her father in court, to regain all her rights and freedoms.
It stated: 'I deserve to have the same rights as anyone else who wants a child and a family. "
Britney Spears has two more boys, 15-year-old Sean and 14-year-old Jayden, from her three-year marriage to Kevin Federline, from 2004 to 2007. The singer is currently in a relationship. with Sam Ashgari, who has been with her for the past few years, supporting Britney throughout the trial.
On September 29, Spears won a major guardianship victory when her father, Jamie Spears, was removed as a guardian. A hearing is set for November 12 to determine whether the guardianship instituted in 2008 will be fully concluded.
Photo: Profimedia, Getty Images