Sports
"Cacique" Medina: "We scored the five goals" – Workshops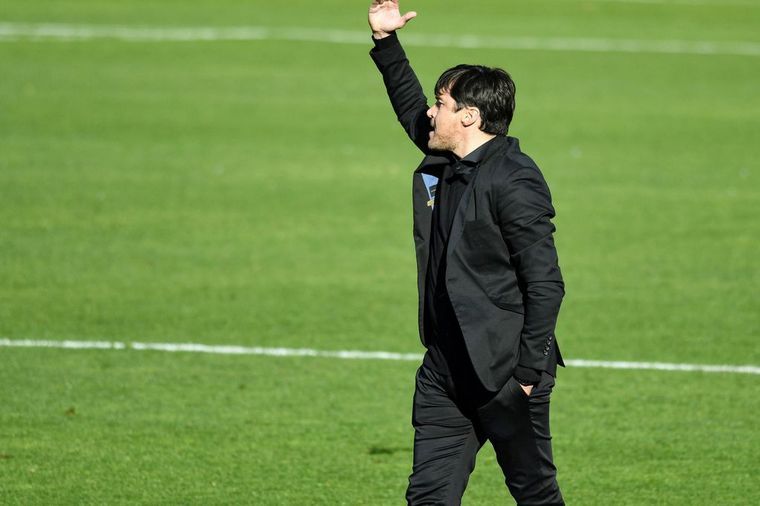 Alexander "Cacique" Medina spoke with Chain 3 after the bulky defeat to Gimnasia by 5-2 in El Bosque, and made it clear that "the mistakes of the bottom" cost the game to the "Matador".
"We played a bad game in defense, both in set pieces and in the two penalties; the truth is that we scored all five goals", sentenced the coach of the" T ".
/ Home Embed Code /
/ End Embed Code /
He also highlighted the amount of opportunities generated in attack, but regretted the ease of the rival to "get the comeback out of our hands."
"They kicked seven times on goal and scored us five goals. We arrived and we could not convert. We had goal options, in the first half and in the second, when we were at the best moment, they hit us twice, after 1-2 and 2-3 ", he expressed.
And he noted: "We are not satisfied at all; we are left with the bitter taste. It's a difficult game to analyze and we lost emotional control in the last minutes. "
We had our chances, we had possession of the ball, but today we had a fragile jaw
"The rival won justly, and the result was well deserved. We had childhood mistakes," he said.
The "Cacique" also referred to the play of the first goal of Gimnasia, where the defense stood outside the large area and released Johan Carbonero to score the first goal of the match.
"We shouldn't have defended at that height, but hey, sometimes the players position themselves on the field. The zonal defense should be further back. There we already make the first mistake, "he said, annoying.
When asked how the team will face in the duels against Aldosivi (Saturday 27th) and Godoy Cruz (Wednesday 1st December), the coach was blunt: "You have to think coldly ".
"Nothing is an easy decision, but you have to think coldly, rest, see the players who are well, and then decide," he closed.
Interview with Juan Pablo Estela.