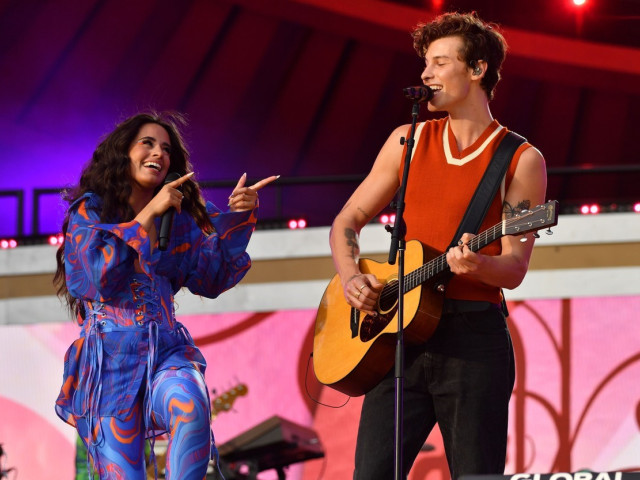 Camila Cabello and Shawn Mendes, two of the most successful singers of the new generation, form a couple of two years. Honesty is the main thing that makes their relationship work, but also the fact that they can always trust each other.
"For better or for worse, we are very transparent with each other. I think that's why we trust each other so much.", Camila told Glamor.
Both Camila and Shawn often go to therapy to unload and better manage their celebrity. If they feel overwhelmed and burst, they have the power to ask for forgiveness, and this gives them not only the opportunity to see their vulnerable parts, but also to accept them.
Read also: Camila Cabello pleads for self-acceptance: "I have cellulite, stretch marks, extra pounds and it's normal"
"I tend to eat a lot when I'm anxious or uncomfortable. I'm no longer aware of what I'm doing and eating like a zombie, and then I feel bad. I told Shawn about it. At a VMA party, I -I said I was about to do it, and he said to me: 'it's ok, let's breathe a little and not do this'. It's very good for me to have someone to talk to about these habits. ", Camila Cabello also told.
Camila Cabello is undergoing therapy to overcome her anxiety
Some time ago, the 24-year-old told about how much anxiety she had.
"There were years when I worked non-stop, I didn't have time to stay at home or have relationships. I didn't have time to be happy or healthy. This will never happen again. Now I know how to take care of myself, to give myself time ", confessed the singer who was nominated three times for Grammy Awards.
"Anxiety is something that has bothered me since adolescence. I learned to have a balance, to say "no", to make time for friends. In the last year I went to therapy, I made progress and I feel much better. the artist also revealed.
Read also: Camila Cabello no longer hides her imperfections: Being at war with your body is no longer fashionable!
Photo gallery
Photo: Profimedia, Getty Images