World
Canary Islands: 3,000 people are confined due to a new lava spill into the sea | The Cumbre Vieja volcano erupted two months ago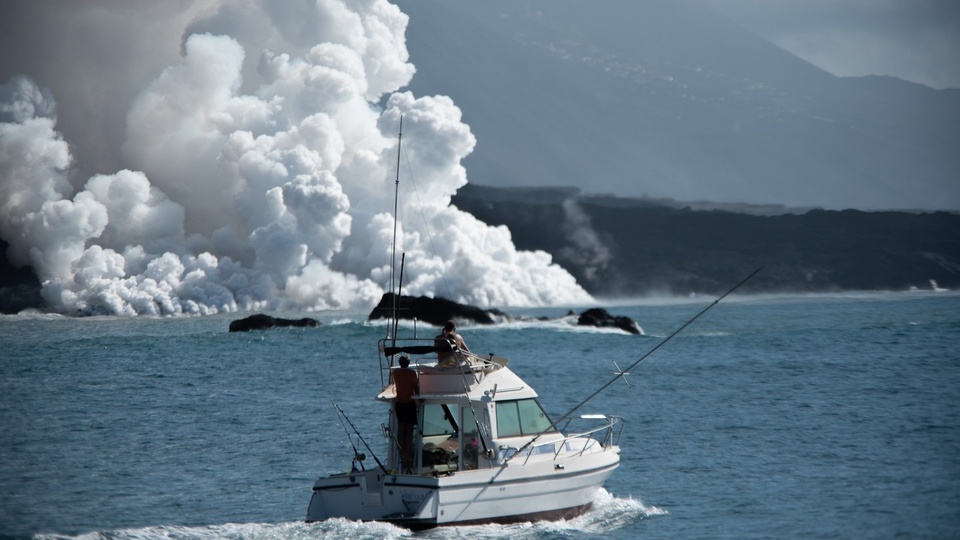 "In anticipation of possible emissions of gases harmful to health." With that message, the Volcanic Emergency Plan of the Canary Islands (Pevolca) ordered this Monday a new confinement on the Spanish island of La Palma due to a new spill of lava into the sea, the third that occurs since the Cumbre Vieja volcano erupted two months ago.
Lava flows have affected only the west of the island, but volcanic ash forced the suspension of operations at the Santa Cruz de la Palma airport, the capital of the island, which is located on the east side.
The confinement order was for the populations that live in the towns of San Borondón, Tazacorte, El Cardón and Camino Los Palomares, and it will affect about 3,000 people, Miguel Ángel Morcuende, Pevolca's technical director, said at a press conference. The news of a new "pouring" of the lava came when the Cumbre Vieja erupted 64 days ago, and it began to have a descending activity.
The regional airline Binter, the main air link with neighboring islands, announced the cancellation of "all flights to / from #LaPalma this Monday." On Sunday the airport already operated intermittently, forcing many tourists who visit the island to see the eruption to resort to the ferries that link La Palma to Tenerife.
Morcuende explained that "for the first time during the emergency," the inhabitants of Santa Cruz de la Palma are asked to Protect themselves with FFP2 masks from sulfur dioxide and other harmful airborne particles from the eruption. "Those people who suffer from respiratory or heart problems should stay at home, absolutely limit their departure," advised the person in charge.
The volcano entered its third month of eruption without an end in sight, affecting almost 1,500 buildings to date, of which almost 1,100 are homes, according to data from the Cadastre, the real estate registry. According to the latest data from the European geospatial measurement system Copernicus, the lava has covered 1,065 hectares.