World
Cases increase in Germany and restrictions return – Radioreport 3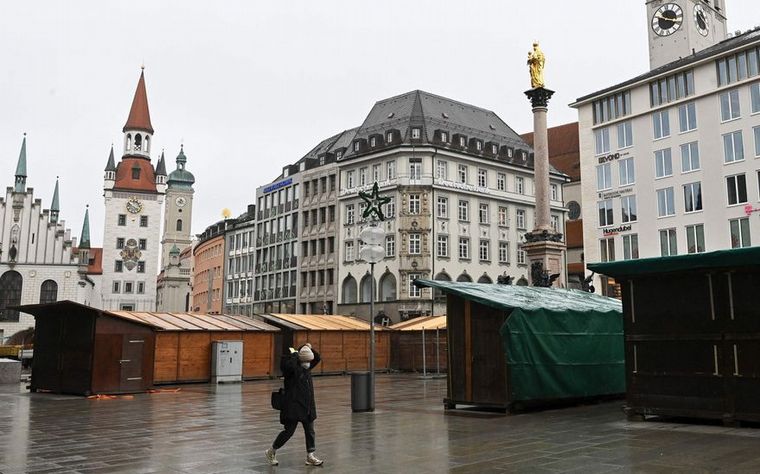 Germany reported 30,643 new cases of coronavirus and 62 deaths on Tuesday, with an incidence (number of cases per 100,000 inhabitants in a week) of 386.5, which is the fifteenth consecutive day of record numbers.
In an urgent request for awareness, German Health Minister Jens Spahn said that "at the end of winter everyone will be vaccinated, cured or dead."
After the harsh prognosis, specialists and citizens have agreed with the minister and have stated that the main concern, and problem, are the unvaccinated.
René Viotto has been an Argentine resident in Hamburg for 13 years. In dialogue with Chain 3 He stated that "the big problem that Germany is having is that there are many people who do not want to be vaccinated."
The original objective of the government was to vaccinate at least 75% of the population, in order to avoid the exponential increase in new infections.
However, the latest figures show that 56.4 million Germans (only 67.8% of the population) have received both doses of the inoculant. The vaccination rate is lower than in many European countries.
/ Home Embed Code /
Look also
New stage of the pandemic
/ End Embed Code /
"We can't understand why so many people are against the vaccine," Viotto said.
"Many famous people, such as Bayern Munich soccer players are receiving warnings, such as not allowing them to play, to see if that way they can get people vaccinated," he said.
To deal with the dramatic situation, Chancellor Angela Merkel ordered a package of strict measures and restrictions.
"To go to the traditional Christmas markets you have to present the negative PCR," Viotto said.
"Many companies returned to the home office mode. The government is beginning to control companies and their employees much more, "he continued.
And he anticipated: "Some cities have decided to cancel the Christmas holidays."
Interview with Miguel Clariá.