Sports
Cauteruccio apologized for the fight with Ortigoza «Diario La Capital de Mar del Plata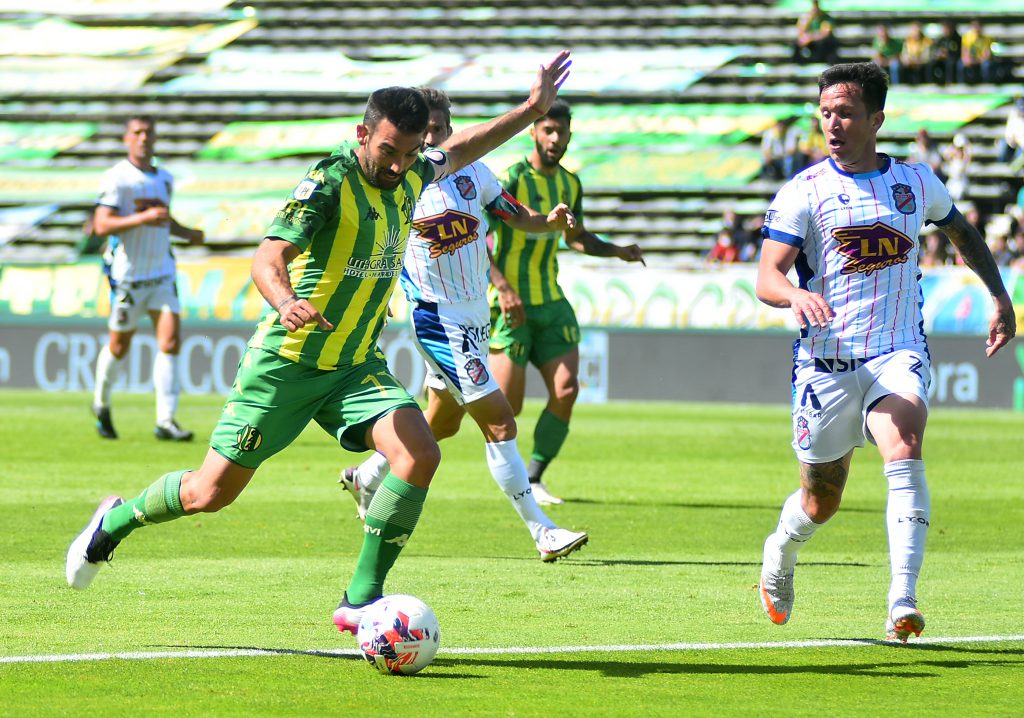 The goalscorer of Aldosivi, Martin Cauteruccio, He publicly apologized today for the incidents he starred in last night in the 2-0 home win against San Lorenzo, by the Professional Football League, in which he was expelled along with visiting midfielder Néstor Ortigoza for exchanging slaps while the game was stopped after a infringement.
"Regarding what happened last night, I apologize to my teammates, the club and all the fans who were enjoying the game. The situation got out of hand ", assured the Uruguayan striker through a brief statement released by himself on his social networks and also by the Mar del Plata club.
Cauteruccio was expelled along with Ortigoza at 12m of the second half, after both argued and crossed some slaps in the middle of the field, and the incidents continued while both left the field towards the changing rooms after seeing the red card by the referee, Fernando Rapallini.
"As players we have to become aware of what our attitudes generate on the pitch and with violence nothing is resolved, football is joy and we have to enjoy it in peace," said the scorer from "Tiburon".
As a result of the expulsion, Cauteruccio -author of 10 goals so far in the tournament- will miss at least one match, so he will not be available in the visit of the team led by Martín Palermo to Talleres in Córdoba next Saturday, for the 23rd date.