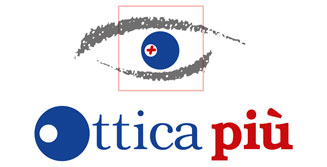 CERRETO D'ESI – The renovation of the Cerreto D'Esi continues. Municipality headed by a mayor David Grilliniin fact, we managed to get a new contribution equal to approx. 64 thousand euro for partial coverage of the redevelopment project Mirasol ramp, the main automobile and pedestrian access road to the castle. The funds come from LAG after the approval of the project, presented at the beginning of 2023 by the Technical Office on behalf of Giunta, and cover 80% of the costs of the entire intervention. The obligations to be paid by the municipality will be covered from funds allocated directly from the budget and from funds to be reimbursed from the income from fees received from the construction contribution.
Declaration
"It is increasingly clear that interventions and investments in Cerreto need to rely on external resources, available exclusively through the "extraordinary" efforts of the municipal authorities, with constant monitoring of outgoing tenders at the regional and national level. and participating in them with quality projects," emphasizes the adviser in charge of public works, Adele Berionni. "In particular, the intervention is aimed at the redevelopment and security of the Mirasole access ramp to the castle, the main car and pedestrian access. In fact, the parapet will be adapted to current legislation, adding a structural element that will provide a usable height of 1.00 linear meters to prevent any falls or accidents. The new access will also be complemented by LED lighting, which will help citizens and visitors to reach the historic center at night and will highlight the new intervention on the one hand and improve the existing masonry access on the other."
This intervention is "an important part of the wider strategy of the municipal administration, led by representatives of the change list for the improvement and revitalization of the historic center, in which, in the coming months, work will begin on the construction of two city voids, the start of work on the Palazzo Malatesta, the safe repair of the town hall, the ramparts, the Belisario Tower and the Clock Tower," he concludes.