Sports
Ciro Ferrara's emotional tribute to a year after Maradona's death, imagining a communication with Diego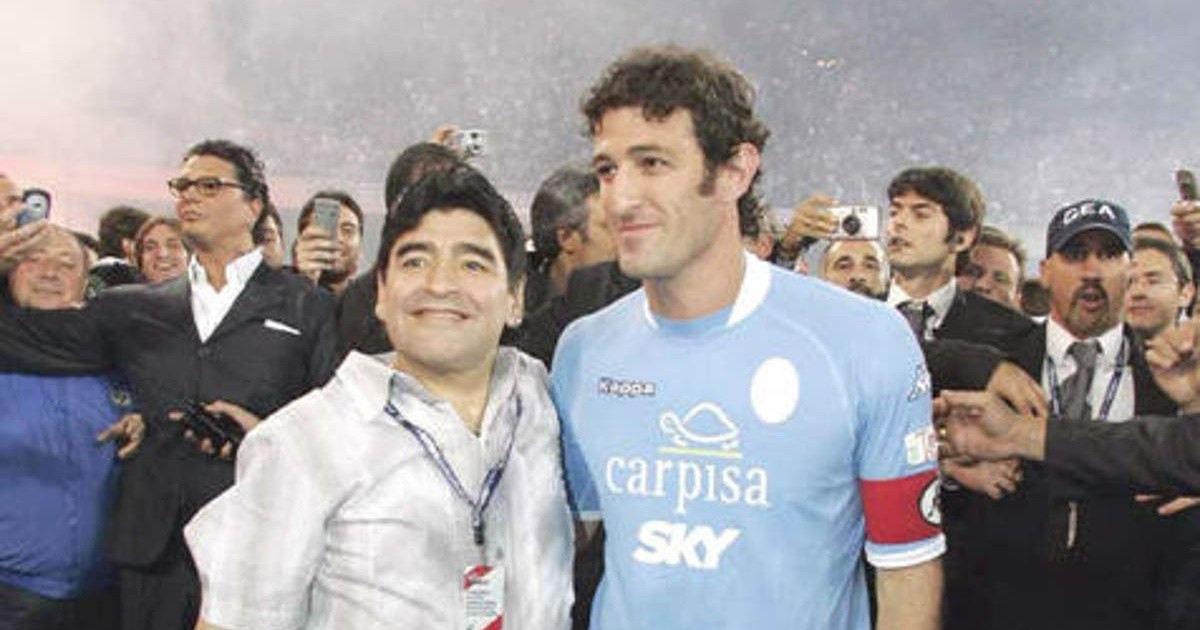 This Thursday, November 25, marks one year since the death of Diego Armando Maradona and the tributes have already begun to flood the networks. One of them was that of Ciro Ferrara, former partner of the Diez in Napoli, who dedicated emotional words written by himself, with a beautiful musical background and lights. In the video, the former defender of Napoli, Juventus and the Azzurri team, imagine a communication with Diego from beyond. And it is really to start crying.
In the careful and emotional production, The former Italian defender speaks directly to the camera and pretends to have a conversation with Maradona in which he tells – among other things – how his death was experienced in the world or the news that the Napoli stadium came to have his name. All this, with sentimental music in the background.
Ciro Ferrara's tribute to Maradona
Hello? Is it really you, Diego? I was waiting for your call. Immediately, I had my phone turned off. He needed to pick me up in silence.
This past week I spent several hours staring at the illuminated screen. I read the numbers that appeared, the names that blinked. He was on hold, as if he could feel it. But nothing. Instead, this morning you caught me off guard, huh? … Who better than you to do it?
A lot has happened in a few days. Yes, I imagined you would be moved to know that the streets of Naples and Buenos Aires were full of people with sad eyes. The light is veiled, everything has become painful and dark. Suddenly we lacked warm blood in our veins, we were not prepared. No, Diego, we weren't. And that Wednesday in November will continue to be one of the saddest days of their lives for many.
As you say? Do you want to know how they reacted in other parts of the world? How can I tell you everything? Everywhere you have been commemorated. It was crazy, Diego, something we've never seen.
Although my heart is broken today, the sweetest consolation is the luck of having been part of the pages of your novel. Now that I hear your voice I feel a pleasant and comforting vibration. I've missed your voice, you know It is a magical jolt.
Diego, you are the greatest. What the hell have you unleashed? What did you do on this earth? They compared you to a human God, but someone does not accept a whole world sad and grieving for your loss. If you want to know the names, forget it. You don't even know some of them, Diego. Your earthly life has already taken its toll on you and you owe nothing to anyone.
Ah! Did you know that the City of Naples gave the stadium your name? I assure you it's true … Diego Armando Ma-ra-do-na Stadium! Sounds good, right?
Don't get involved too, we're already quite excited. Do you remember how many times we waited for you on the playing field? There were days when we knew you were coming and others when we knew we wouldn't see you until the next day.Sometimes you would send us to the asylum when you showed up without warning! When we no longer counted on you, you would appear in front of us, like a child impatient to start, and you would look at us as if to say: 'What are they doing standing there? We're going to play, right? ' How nice it is to laugh together again, like when we were young. I know that smile … son of a bitch.
I would like one of those days when I stayed on the court to come back, waiting for you to see you arrive just when fate seems to have said its last word. I wish I could, but I know it's an impossible wish.
Now, we have to say goodbye, I guess. Let's make it quick because I feel like my eyes are filling with tears. But first tell me something, how are you, Diego? Well, what a relief. He had a weight on his stomach and a thousand thoughts.
Thanks for calling. Do not forget that I love you a lot. Goodbye Diego, goodbye Captain.