World
Climate Conference Cop26: "What you decide will change the course of humanity" | The testimonies of a young Brazilian indigenous woman and a Chilean woman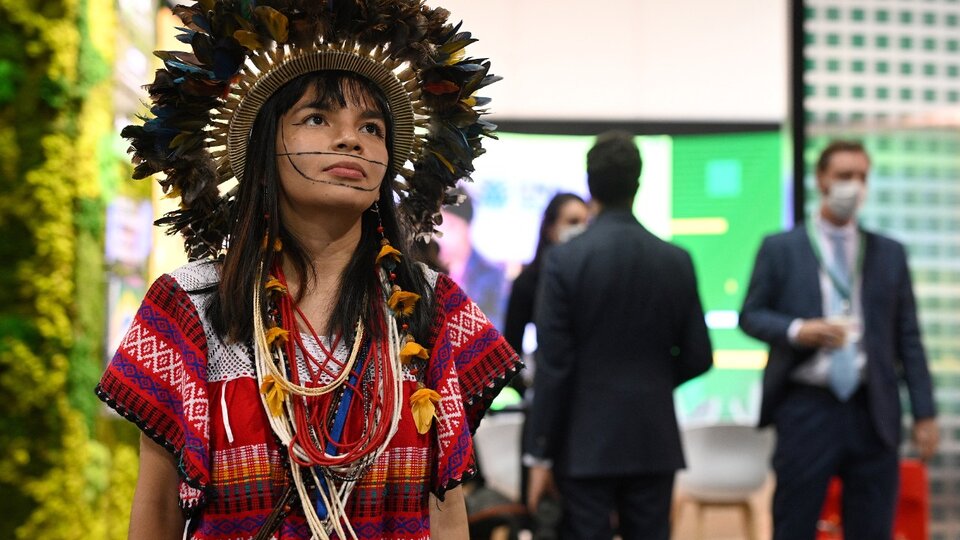 Before the UN Secretary General, António Guterres, addressed the heads of state at COP 26, the summit organization invited Walelasoetxeige Paiter Bandeira Suruí to the stage, a young woman from the Paiter Suruí tribe of the Brazilian Amazon.
"The Earth is speaking to us, and it is telling us that there is no time left. We need another way. Not in 2030, not in 2050, but now ", claimed the young woman and sentenced:" We have ideas to postpone the end of the world. Let's put an end to the lies, "he asked those who will define policies to confront climate change.
Shortly after the young Paiter Suruí, a Chilean geography student, Isis Riquelme, spoke, who defined herself as an "ecofeminist."
"We, your children, your children, We have decided to collaborate globally to take care of our home. But you are the ones who decide how to rebuild it. I urge you to listen", he pointed out to the heads of state through a video message and vindicating the global youth movement that was staged from the actions of the young Swede Greta Thunberg.
Knowledge of nature
The young woman from the Amazon highlighted in her speech the value of her words from the relationship and knowledge of her people with nature: "I am 24 years old but my people have been living in the Amazon for 6,000 years," she told the leaders of State of the United Nations, created in 1945, which will discuss the future of environmental policies in the Scottish capital for the next 12 days.
"Today the climate is warming, animals are disappearing, rivers are dying, and our plants no longer flourish as before"described the young indigenous woman to prioritize the inheritance of her ancestors and the ecological wealth of the Amazon in the midst of negotiations focused on current development models and demanded urgent protection for indigenous leaders who are assassinated year after year.
"Please help us ensure a better future. In his hands are our lives. What they decide at this summit will change the course of humanity. It is time to act ", completed the Chilean Riquelme.