This event is free and will be held on September 19 at 11:30 a.m. at the University of Mendoza's San Rafael headquarters. It is directed at the entire UM community and the public.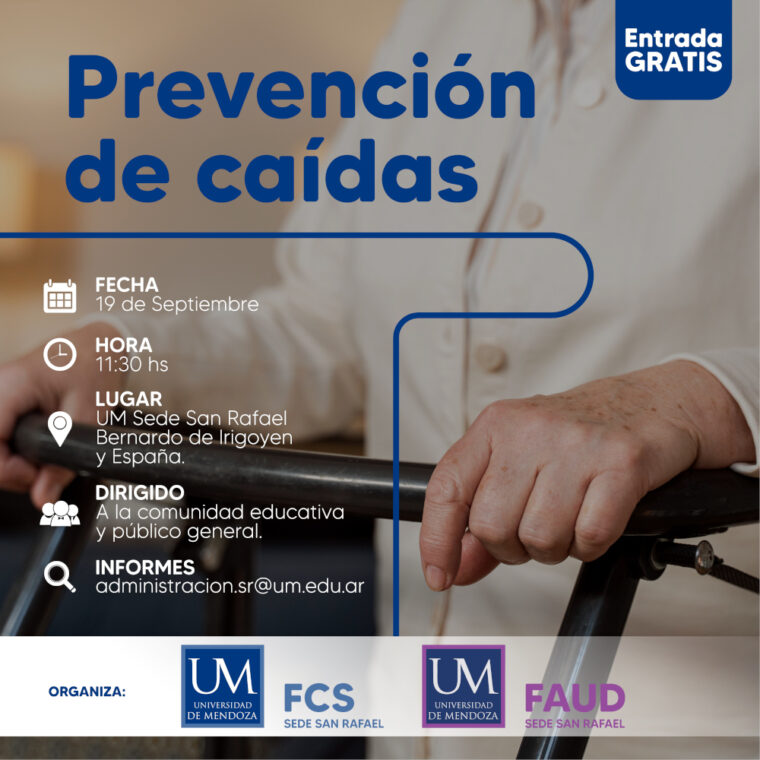 For older adults, a cascade of events occurs that may simply begin with a fear of falling. This can lead to limited movement, resulting in loss of strength and balance, and subsequent falls, worsening the condition. Even for people who are not afraid of falling, having fallen before can be a major risk factor for falling again.
Many studies have evaluated risk factors for falls, including polypharmacy, living alone, taking medications for sleep disorders, and other modifiable factors such as lower extremity weakness, lack of balance, and lack of joint mobility.
However, addressing falls in older adults as a purely medical kinesthetic problem is insufficient and counterproductive. One of the aspects that needs to be considered but is least considered when it comes to fall prevention is the interior design of the manager's home.
Older adults tend to retain acquired habits such as the use of carpets, allocation of small furniture, poor lighting, etc., which may increase the risk of falls.
Because falls are often associated with injuries that often require hospitalization, thereby increasing the risk of nosocomial pneumonia, we thought it would be useful to provide a space for community dialogue about this entity and simple tools for preventing falls.