Constipation, difficulty swallowing, and irritable bowel syndrome (IBS) may be warning signs of: Parkinson's DiseaseAs demonstrated in a study published in the journal Gut, which compared tens of thousands of patients across the U.S. medical records network.
Gastrointestinal symptoms are thought to precede the development of cerebrovascular diseases such as stroke or cerebral aneurysm or Alzheimer's disease, and it has been suggested (Brack's hypothesis) that they may also precede the development of Parkinson's disease.
To test this hypothesis, researchers at the Mayo Clinic in Arizona used data from the National Medical Records Network (TriNetX) to compare 24,624 patients diagnosed with Parkinson's disease of unknown cause with those diagnosed with other neurological disorders. Comparisons were made to patients with, for example, Alzheimer's disease (19,046) or cerebrovascular disease (23,942) or those without these diseases (24,624; controls).
Individuals with Parkinson's disease were matched with other groups of individuals on age, sex, race and ethnicity, and time since diagnosis to compare the frequency of bowel disorders included in their electronic health records, before he was diagnosed with Parkinson's An average of 6 years before symptoms. Parkinson's Disease.
The researchers then tested the same hypothesis in a different way, dividing all adults in the network diagnosed with any of 18 bowel disorders into different groups, one for each disorder of interest .
People in these groups were matched with people without specific bowel disorders and monitored through their medical records. Five years to see how many of them develop Parkinson's or other neurological disorders.
Both analyzes showed that four bowel lesions were associated with an increased risk of a Parkinson's disease diagnosis.
this Gastroparesis (delayed gastric emptying), hard to swallow (difficulty swallowing) and constipate In the 5 years before diagnosis, the risk of developing Parkinson's disease more than doubled, while IBS without diarrhea increased the risk by 17%.
The study raises questions about its possible role in the disease process leading to Parkinson's disease.
However, removing the appendix appears to be protective, researchers say, raising questions about its possible role in the disease process that leads to Parkinson's.
For Tim Bartels of the Dementia UK Institute at UCL, the apparent protective link between appendectomy and Parkinson's disease is an interesting aspect of the study. In his view, this "means that within the gastrointestinal system, the appendix may be the source of a pathological attack that then spreads throughout the gut and eventually reaches the brain." Still, as he pointed out to the Science Media Center, "it would take further verification".
The study also showed that neither inflammatory bowel disease nor vagotomy (removal of part or all of the vagus nerve to treat peptic ulcers) increased the risk.
Certain other bowel problems such as functional dyspepsia (stomach burning or fullness for no apparent reason); IBS with diarrhea; diarrhea and fecal incontinence are also more common in people with Parkinson's disease.
But these conditions were also more prevalent before the onset of Alzheimer's disease or cerebrovascular disease.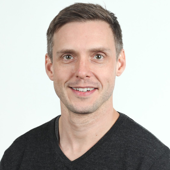 Within the gastrointestinal system, the appendix may be the source of the onset of disease, which then spreads throughout the gut and eventually reaches the brain.
Tim Bartels
Dementia Research UK, University College London
This is an observational study, so cause cannot be determined. The researchers also highlighted some limitations of their findings, including the relatively short follow-up period and the potential for incomplete diagnostic information captured in electronic health records.
However, they concluded thatThis study is the first to establish a substantial body of observational evidence that the clinical diagnosis is not limited to constipation, but also includes dysphagia, gastroparesis and irritable bowel syndrome The absence of diarrhea clearly predicted the development of Parkinson's disease. "
According to them, "these findings warrant monitoring of gastrointestinal syndromes in patients at increased risk for Parkinson's disease and underscore the need for further research into gastrointestinal antecedents of Alzheimer's disease and cerebrovascular disease."
In that sense, Kim Barrett from the University of California, Davis, told SMC that while "this work cannot be attributed to causality," the conclusions "may be clinically relevant" and "should stimulate new research," to identify the underlying mechanism. , because of its potential impact on early treatment. "