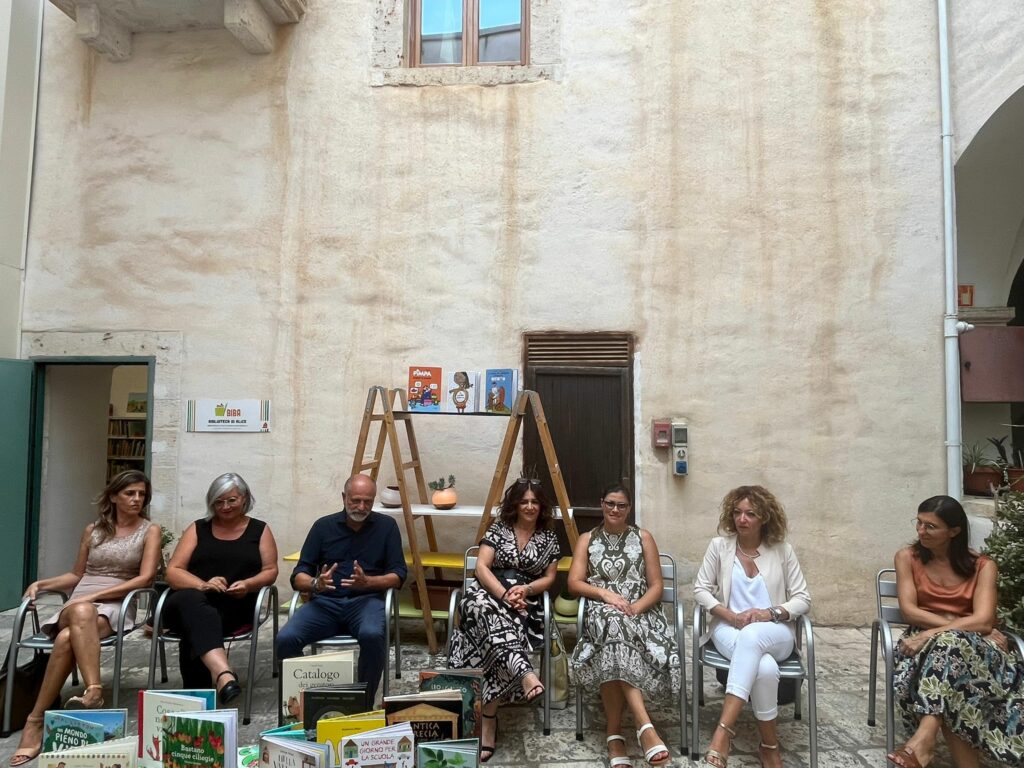 Below is a statement from the organizers:
Following the trend of recognizing "Conversano Città che Legge", the municipality of Conversano has developed a new project called "Bookshelf", aimed at local educational institutions.
Thus, the municipal administration continues to recognize the reading as "a common good, a strategic resource that can be invested in to build a more aware, freer, more welcoming and inclusive community that values ​​difference.(Reading of the Pact of the City of Conversano).
The project "Lo Scaffale dei libri", the latest in a series of initiatives in support of reading, was presented on Wednesday evening at the Maria Marangelli Civic Library to the school community, citizens, the press and representatives of the associative and cultural world of the region. .
Mayor Giuseppe Lovascio, councilor Francesca Lippolis, delegate for public education, and councilor Katia Sportelli, responsible for cultural policy, spoke on behalf of the municipality of Conversano. Representing the scientific world, those present: Professor Anna Maria De Donato, Director of the 1st Pedagogical Club "Giovanni Falcone", Professor Maria Pellegrini, Director of the 2nd Pedagogical Club "Via Florence", Professor Adele Meuli, representing the Carelli-Forlani High School . School.
The project involves the signing of a Memorandum of Understanding between the Municipality of Conversano and the municipal school institutions of the first cycle of education with the aim of "promote daily reading habits in school in a continuous, cross-cutting and structured manner" The agreement obliges the parties to intensify and organize initiatives to promote, teach and educate reading in schools and libraries. The cooperation of the Civic Library, present at Wednesday's meeting thanks to the intervention of Loredana Gianfrate, president of the cooperative, will therefore be precious. IMAGO, which manages library services on behalf of the Institution.
School initiatives to promote reading, included in the annual action plan, will be supported by the Municipality of Conversano through a contribution calculated on the basis of available funds and in proportion to the number of students attending the school.
Activities run by schools will be varied and range from reading in school as part of a learning activity to visiting BIBA classes, the children's and young people's section of the Civic Library. In addition, professional development courses on children's literature for teachers, meetings with authors and reading events involving families could be intensified among the many activities. Finally, the agreement provides for the provision of books of different genres and types (such as comics, picture books, books in different languages ​​and accessible books) to enrich the book heritage of the school library through the Bookshelf.