World
Covid-19 in Europe: WHO estimated how many deaths the outbreak could cause until March | He called on the population to be vaccinated and respect the care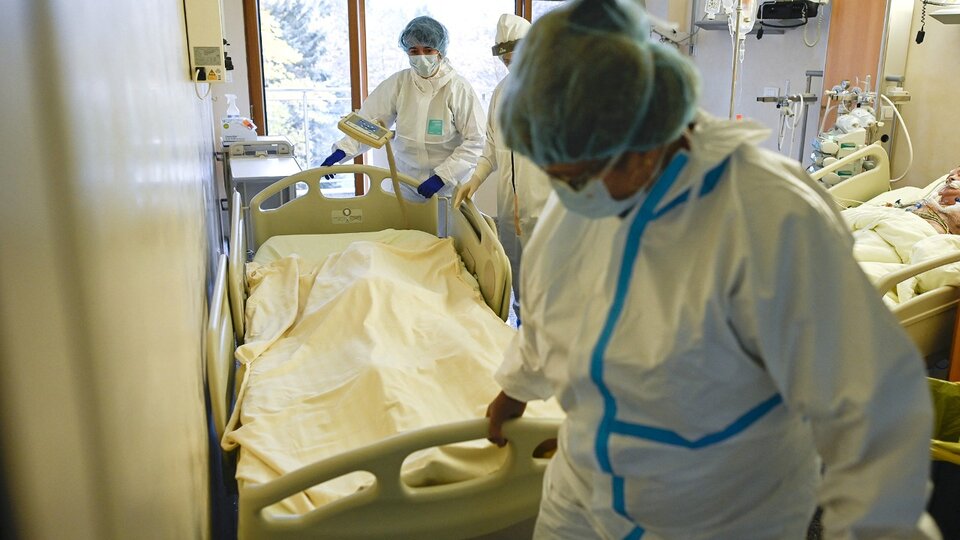 The World Health Organization (WHO) warned that the new increase in coronavirus cases in Europe could cause 700,000 deaths from now until March if the current trend continues. At the beginning of the month, the agency had warned that they were at a "critical point of outbreak" of the pandemic. Different countries of the continent have decreed a return to phase 1 or restored restrictions to alleviate the new wave of the virus.
As explained by the WHO in a statement Intensive care units are 'expected' to be under high or extreme pressure "in 49 of the 53 countries that make up the Europe region between now and March 1, 2022" and that "the accumulated deaths recorded exceed 2.2 million by spring," the AFP news agency reported.
WHO Europe, which is based in Copenhagen, Denmark, also reported that there has been a decrease in the protection of vaccines against coronavirus Therefore, they recommended applying a third dose to vulnerable populations or health workers who are in contact with the virus.
The announcement differs from the line held by the international headquarters of the UN health agency in Geneva, which has repeatedly called for a halt to third-dose applications to favor a more equitable distribution of the vaccine for low-income countries. can immunize their population.
WHO Europe asked people to get vaccinated and respect health protocols to help stop the spread of the virus.
"Today, the Covid-19 situation in Europe and Central Asia is very serious. We are facing a challenging winter, but we must not be left without hope, because all of us (Governments, health authorities, individuals) can take decisive action to stabilize the pandemic, "said Dr Kluge, WHO Regional Director for Europe.
In Europe, coronavirus deaths rose to nearly 4,200 a day last week, double what was registered in September. In all, 1.5 million died on the continent.
According to the WHO Europe report, the three factors that are driving this increase are the presence of the Delta variant, the relaxation in complying with health protocols and the large number of people who refuse to be vaccinated.