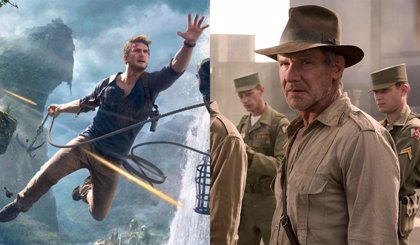 The video game Uncharterd and Indiana Jones – HAVOK/LUCASFILM
MADRID, 8 Mar. (EUROPA PRESS) –
The video game series Uncharted will make the leap to the big screen and will feature Mark Wahlberg in one of his leading roles. Although by the time the tape is wrapped in secrecy, the actor has confessed that the project has some resemblance to the franchise, Indiana Jones.
"I start filming in about two weeks. It is exciting because, without revealing too much, is more than an origin story. Get to know them, how Nathan becomes Nathan. Sully and him are together, trying not only to outdo one another, but to partner and build that relationship. It will be great", said the interpreter, that will give life to Sully, in an interview with Collider.
"I felt that when I was reading, I was reading Indiana Jones or The Thomas Crown affair. It has these great elements of films of robberies and adventures of which I have never been a part of," he said.
Sony seemed to be making progress in Uncharted when Tom Holland was elected as Nathan Drake in 2017, but the film directed by Ruben Fleischer has already been delayed several times. "I was elected for years and years to play Nathan Drake, and now I play Sully," he revealed. Will complete the cast of Antonio Banderas, Sophia Ali and Tati Gabrielle.
Although everything points to that Uncharted will become a film saga, the artist stressed that he has only signed for a delivery for the moment.
The video game series Uncharted began in 2007 with the release of Uncharted: Drake's fortune for PlayStation 3. The franchise has proven to be one of the stories of adventures most popular of Sony, that has given rise to three main sequels as well as spin-off Uncharted: The legacy lost.